Our Creation and Production Centre will open its doors in 2018, at 2111 Saint Laurent Boulevard, in the heart of the Quartier des Spectacles in Montreal. The space is a tool for the development of the company, but is also a venue that can be adapted to host your events.
A versatile and customizable venue
For the first time in 15 years, the collective is grouping all its activities under the same roof.
A space for gathering, a creative incubator, and vessel for the transmission of knowledge and skills, this venue serves many purposes:
• To create and produce new works
• To maintain and develop the presence of the 7 Fingers on national and international markets
• To engage with the community
• To foster emerging artists and increase mentoring opportunities
Your Custom Designed Events
We offer customized, ready-to-go services for all your special events.
Original performances, technology rental, on-site catering, quality reception services, customized decor: our options are available to you à la carte.
Your project will be approached as a complete creation in its own right, to which we will bring our inspiring signature touch and our technical expertise.
Offer your guests a rare experience in a historic venue in the heart of the Quartier des Spectacles.
Six floors, 61,000 square feet, and two terraces.
Launches, expositions, openings, anniversaries, cocktail parties, workshops, pop-up stores, fashion shows and other made-to-measure events: Our malleable and adaptable space can be yours.
• Breathtaking view of the Quartier des Spectacles
• Catering service
• Loading dock
• Metro and Bixi access
• Accessibility for people with reduced mobility
Contact : Elfy Andrade I elfy.andrade@les7doigts.com I +1 (514) 521 4477 ext. 216
Situated on the ground floor, the Studio combines its exceptional heritage with sleek design and a very high ceiling, allowing all your events to reach their full amplitude!
Surface area 380 m2 / 4104 sq. ft.
Dimensions 23.2 m x 16.4 m / 76 sq. ft. x 54 sq. ft.
Height 10.6 m / 35 ft.
Situated on the upper floors, the studio's original windows have been preserved, offering an unparalleled view of the city.
Surface area 372 m2 / 4 095 pi2
Dimensions 27,1 m x 13,7 m / 91 x 45 pi
Height 10,6 m / 35 pi
Outdoor terrace on the 7th floor offering a panoramic view of downtown Montreal.
Area 123 m2 / 1350 pi2
Dimension 27,1 m x 13,7 m / 91pi x 45 pi
Height 8,8 m / 29 pi

Terrace 60 m2 / 600 pi2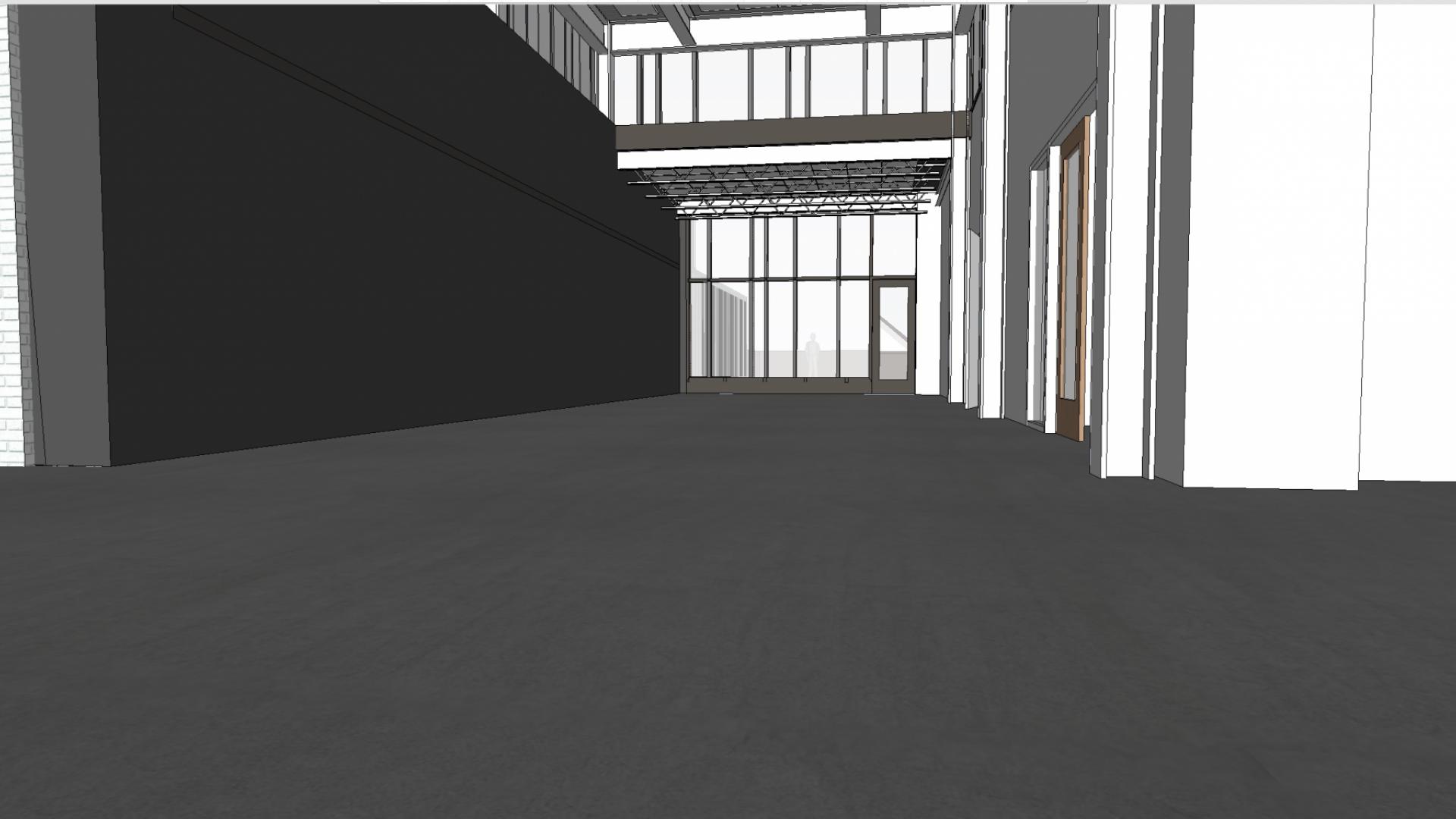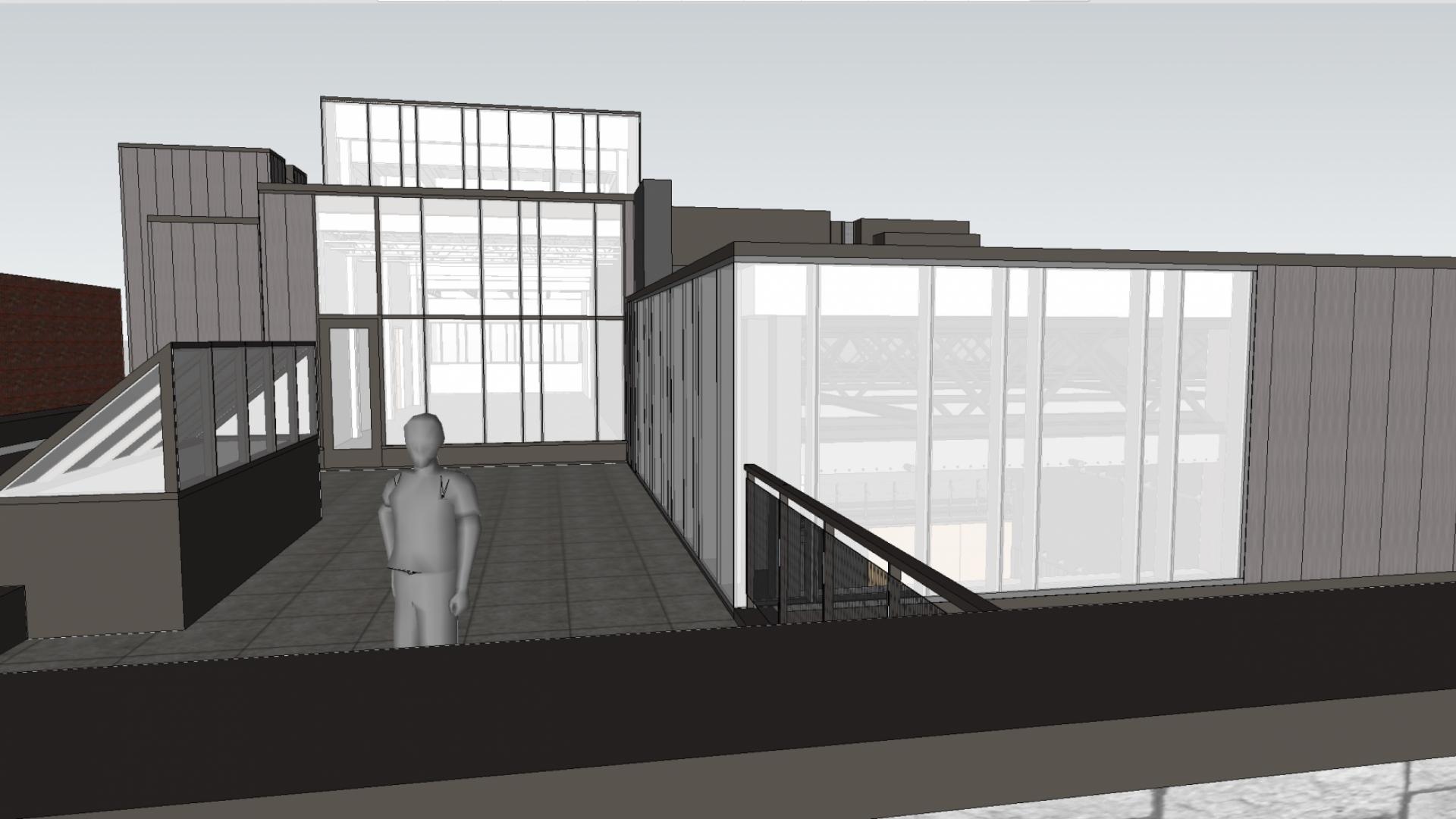 Perfect for your cocktail parties or press conferences. The large windows make for a very luminous space.
Dimensions 213 m2 / 2 300 pi2
The Dance Studio has large mirrors that can be covered. This large space can be rented for your rehearsals or your events.
Surface area 135 m2 / 1 456 pi2
Dimensions 17,1 m x 7,9 m / 56 pi x 26 pi
Height 6,1m / 20 pi
Situated on the 3rd floor, this room is ideal for your meetings, and is equipped with a video and projection system.
Space rental
Our Centre of Creation and Production is an exceptional setting to host your events.
Offer your guests a unique experience inside a heritage building in the heart of the Quartier des Spectacles.

Learn more by contacting Elfy Andrade at +1 (514) 521-4477, extension 216, or at Elfy.Andrade@les7doigts.com
Acknowledgement
The 7 Finger's Creation and Production Center is only possible because of the financial participation of public and private partners, including Québec Governement, Canadian Heritage, City of Montréal and Caisse de l'économie solidaire Desjardins.