"The eight-strong cast perform with Buster Keaton-like aplomb."
Montreal Gazette (Canada)
"Speaks of the passing of time, of our ancestor's legacies, and of our own quest to find our bearings."
Jean Siag, La Presse (Canada)
"A creation in the purest and most beautiful tradition of The 7 Fingers."
La Tribune (Canada)
"Once again, The 7 Fingers bring novelty to disciplines we've often seen. A good excuse to talk about your grandparents or your great-grandparents to your children."
Claude Deschênes, Avenues (Canada)
"The show will speak to children just as, on different levels, it speaks to their elders. Here, resilient generations meet—generations who are able to break through walls to keep history in motion."
Théâtrorama (France)
"Truly magnificent"
Radio Énergie (Canada)
"The circus troupe asserts more than ever its unique and by now unmistakable style"
Isabelle Paré, Le Devoir (Canada)
"Breathtaking physical grace"
Sors-Tu (Canada)
"Combination of spectacular circus, appealing fresh-faced personalities, goodnatured comedy and bittersweet invoking of lost loved ones."
Montreal Gazette (Canada)
Imagine your grandparents and what they lived through when they were your age. Eight outstanding performers dug through the histories of their families. They unveiled stories from the past and skeletons in the closets that reflected, in some way or another, how they experience life today.
Through a unique, riveting mix of theatre, circus, dance, music, and acrobatics, Reversible is dedicated to a generation who forged the world that we live in today and whose stories might hold the key to a better tomorrow. Our elders lived in a simpler era, when time moved at a less rapid pace. This time in history inspired poetry, imagination, passion, and staggering virtuosity.
Are these stories written in our DNA? How will the past guide our evolution in the future?
With the 7 Fingers' Reversible, be prepared for the best in contemporary circus: moments of pure grace yielding to rushes of adrenalin, as a cast of multi-talented performers travel through time and space. Be part of a vibrant journey that will give you goose bumps: peek through the key hole at a Reversible world, where everyday life is turned upside down into new spectacular, universes filled with beauty, emotion and – yes- hope.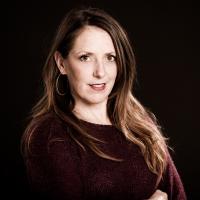 Interview with Gypsy Snider
" The artists enter the process almost a year before the premiere. Their contribution is fundamental; creating this way is heavily based on improvisation, on a very personal way of working... "
Production The 7 Fingers
Direction Gypsy Snider
Associate Director Isabelle Chassé
Movement Design Collaborators Phillip Chbeeb & Hokuto Konishi (AXYZM)
Choreographic Assistant Kyra Jean Green
Chinese Pole choreography Shana Carroll

On Stage Maria del Mar Reyes Saez , Vincent Jutras, Jérémi Lévesque, Natasha Patterson, Hugo Ragetly, Émilie Silliau, Julien Silliau, Emi Vauthey.
Coproducers Thomas Lightburn (Vancouver), TOHU (Montréal) and Théâtre du Gymnase et Bernardines (Marseille)
Commissioning Partner La Strada (Graz)
Set & Props Ana Cappelluto
Light Yan Lee Chan
Costumes Geneviève Bouchard
Acrobatic Coaching Francisco Cruz
Rigger Guillaume Ménard-Crête
Project Manager Chloé Rondeau
Stage Manager Julie Brosseau-Doré
Technical Director Louis Héon
Music
Music Direction Colin Gagné in collaboration with Sébastien Soldevila
Original Lyrics & Music, Sound Design, Music Arrangements Colin Gagné, in collaboration with Raphaël Cruz, Ines Talbi, and Dominiq Hamel
Singers & Musicians Luzio Altobelli, Jocelyn Bigras, Colin Gagné, Guido Del Fabbro, Alexandre Désilets, Cédric Dind-Lavoie, Dominiq Hamel, Frannie Holder, Ines Talbi, Julie-Blanche Vandenbroucque, Leif Vollebekk, Spike Wilner, Maxime Fortin.
Original music available on BandCamp (album/reversible)
Touring Team
Tour Manager Julie Brosseau-Doré
Technical Director and LIghting Operator Gabrielle Bérubé-Forest
Sound Operator Maxime Lambert
Rigger Guillaume Ménard-Crête
Poster . Photo Jean-François Lemire - Shoot Studio Design Compagnie et Cie

Fans and Whips text excerpt from Eugene Ionesco's The Bald Soprano
With the support of Conseil des art et des lettres du Québec, Conseil des arts de Montréal et Conseil des arts du Canada
The performances at the Bataclan have been made possible thanks to the support of The Delegation générale du Québec in Paris and les Offices jeunesse internationnaux du Québec.
Les repésentations de Réversible au Bataclan sont soutenues par la Délégation générale du Québec à Paris​ et les Offices internationnaux de la jeunesses
Coproducers


With the support of



Contact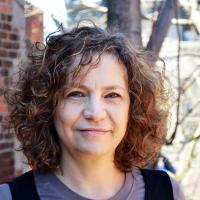 Directrice - Diffusion, développement, événements spéciaux
+1 (514) 521-4477 poste 204