7 artistic directors, 7 visions: The 7 Fingers is a collective that is at once unified and multi-faceted. In 2002, 7 circus artists came together and became The 7 Fingers. Over the course of 15 years, the collective has grown. Every year, projects have given way to new opportunities, as diverse as the very artists themselves: original productions, Broadway shows, artistic collaborations, project direction, custom designed events, performances for Olympic ceremonies, televised creations, immersive performance experiences and much more. Every one of these projects carries The 7 Fingers' unmistakable mark. Ambassadors of diversity, the artists have consistently spread their horizons, mixing genres to better tell their stories. Fascinated by the human condition, the 7 Fingers create performances that speak about our world and our time. Their works reach audiences across nations, with over 500 shows a year. In 2018, The 7 Fingers inaugurate their Centre of Creation and Production. Situated in the heart of the Quartier des Spectacles in Montreal, the new centre houses all of the company's activities, departments and dreams under one roof.
Team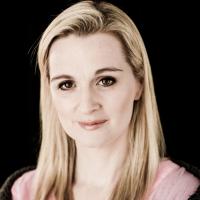 Learn more
As co-founding artistic director of 7 Fingers Shana Carroll has directed and/or codirected Cuisine & Confessions, Séquence 8, Traces, Psy, Loft, La Vie, Le Murmure du Coquelicot, Cabaret, and FeriAmuse. She also created and directed the circus component of Queen of the Night at the Diamond Horseshoe in New York City. Shana is well known for her acrobatic and circus choreography, and choreographed 4 gold medal winning numbers at the Festival Mondial du Cirque de Demain in Paris. She also signed the acrobatic design and choreography for Cirque du Soleil's shows Paramour (Broadway), and Iris (Los Angeles), choreographed their Academy Award Performance in 2012 and directed Crystal in 2017.. In addition Shana was co-designer of the medieval segment of the Sochi Winter Olympics Opening Ceremonies. She has received Best Choreography nominations for Drama Desk 2008 (Traces) and Bay Area Theatre Critics' Circle 2003 (Circumstance). Originally from Berkeley, California, Shana began her career as a trapeze artist at San Francisco's Pickle Family Circus and went on to a 20-year career in the air before founding 7 Fingers.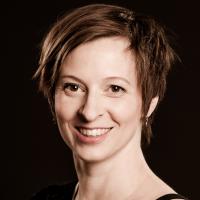 Learn more
Isabelle co-staged Vice & Vertu (2016) codirected Loft and La Vie, and was featured in all of these shows. She also codirected Reversible (2016), the third piece of Triptyque (2015), Amuse un Dia (2013), participated in the Fibonacci Project and assisted the directors on Psy (2009) and Amuse (2012). Isabelle has directed many special events, including the lighting of Montreal's Vitrine Culturelle for its inauguration. In 2013, she served on the jury of Quebec's "Conseil des arts et lettres". Isabelle is the aerial coach on most of our productions and the link between the artistic directors and administrators of the company. In 2015 she codirected the acrobatics in Moby Dick directed by Dominic Champagne.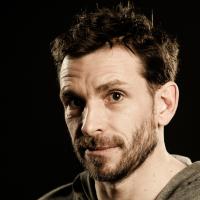 Learn more
Patrick Léonard co-directed Temporel, Vice & Vertu, La Vie, and Loft, and performed in all four. In 2011, he created Patinoire, his first one-man show, and has been touring with it ever since. He regularly participates in The Fibonacci Project, and was cast as the main character with his two daughters in Amuse Un Dia (2013). Patrick directs, stages, and performs in many of our social cause projects and special events. In July 2014, he performed Patinoire for one month at the Avignon Festival. In 2015, he co-directed the acrobatics in Moby Dick, directed by Dominic Champagne, at the Théâtre du Nouveau Monde. Since 2014, Patrick has been traveling to Nunavut in Canada's Far North, collaborating with ArtCirq. Following these collaborations, Patrick began the artistic co-direction of Unikkaaqtuat, a multidisciplinary production led by Artcirq, The 7 Fingers and Taqqut Productions. The show will premiere in 2019 in Montreal.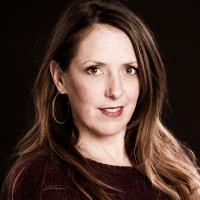 Learn more
Gypsy wrote, directed, and choreographed Loft, Traces, Amuse, Un Dia, Intersection and Réversible. Gypsy has also choreographed televised feature performances for America's Got Talent, Her Majesty's Royal Variety Performance, The illusionist: Darcy Oake's Edge of Reality and the Underwear and Denim Fashion show for Bench Philippines. In 2013, working with director Diane Paulus on a new vision of Pippin, Gypsy integrated circus into the narrative and choreography of the Broadway musical. Gypsy's work on Pippin earned her a Drama Desk Award and an Outer Critics Circle Award. Originally from San Francisco, Gypsy is the daughter of the founders of The Pickle Family Circus. She received her degree in Physical Theater at the Scuola Teatro Dimitri in Switzerland in 1993, and then continued to perform internationally for 18 years. Gypsy is also a guest teacher and director at the National Circus School of Montreal. In 2015, she received the Evolving Circus Award in New York City.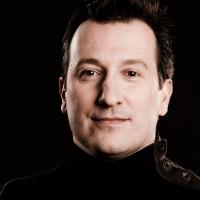 Learn more
Co-Founder and Co-Artistic director of The 7 Fingers Sébastien Soldevila has led, directed, co-directed, written, and/or performed in a multitude of artistic productions. Most recently, Sébastien co-directed Cirque du Soleil's first circus show on ice, Crystal (2017), with fellow 7 Fingers Co-Founder Shana Carroll. Upon invitation from the Musical Theatre of Moscow, Sébastien directed The Circus Princess (2016), recently nominated for four Golden Mask Awards in Russia. His other directing work with The 7 Fingers ranges from large-scale events, including the opening segment of the Sochi Winter Olympics Opening Ceremonies (2014) and performances at the Québec Pavilion at the Vancouver Olympic Games (2010), to the play Le Murmure du Coquelicot (2013), which he also co-wrote. Additional touring 7 Fingers creations co-directed with Shana Carroll are Cuisine & Confessions (2014) and Séquence 8 (2012). Sébastien also co-created and performed in 7 Fingers shows La Vie (2007) — in which he played the principal role — and Loft (2002). Sébastien earned numerous awards at the Festival Mondial du Cirque de Demain in Paris, including a gold medal for his hand-to-hand act with Émilie Bonnavaud (2007), and the Prix Nikouline for his diabolo duo with Patrick Léonard (2003). He was a soloist with Cirque du Soleil and toured with the troupe from 1998 to 2001. A former five-time French National Champion (with partner Émilie Bonnavaud in acrobatic gymnastics), Sébastien oversees the acrobatic training on most 7 Fingers shows.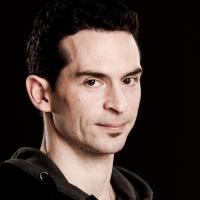 Learn more
Samuel Tétreault has collaborated on the artistic direction of all of the company's shows as well as many of its special events. He is the creator and director of Bosch Dreams, Triptyque, and The Fibonacci Project. He co-directed Vice & Vertu and was a featured artist in Loft, La Vie, Le Murmure du Coquelicot, and Triptyque. He is currently President of En Piste (Canada's National Circus Arts Association) and is often asked to speak at conferences and to lead workshops at circus schools in Montreal and Quebec City. Samuel is involved in research and development with the CRC Industrial Chair in Circus Arts in collaboration with key academics and industry leaders. In 2014, he co-directed Intersection, the opening show of the fifth edition of Montreal's Complètement Cirque Festival (Canada), and Luces Fugaces, a special creation for the Festival de las Luces in Medellin (Colombia). As the first international director invited by the Imre Baross Circus Arts School in Hungary to stage its annual show, Samuel directed Rengeteg – Looking Out in 2018.
Learn more
A political scientist and author (L'Occident Imaginaire, PUQ Editions), Nassib has been an advisor and volunteer for dozens of provincial, national, and international organizations. In 2003, he fell under the charm of les 7 doigts, took on the executive direction of this jewel of the Montreal stage. Nassib is currently the president of the International Exchange for the Performing Arts (CINARS). He sits on the boards of the Conseil des arts de Montréal (CAM), the National Theatre School of Canada, and the Société des arts technologiques.
DEVELOPMENT - Director, Touring and Development
+1 (514) 521-4477 poste 204
Learn more
Après plusieurs années dans le secteur du tourisme à New York, des communications et de la publicité au sein de plusieurs agences au Liban et à Toronto, Tina est conquise par le style artistique unique des 7 Doigts. Elle rejoint le collectif en 2003 et se consacre au développement de la compagnie sur les cinq continents en tant que directrice de la diffusion et du développement
DEVELOPMENT - Touring and Development Coordinator
Claude.Gagnon@les7doigts.com
DEVELOPMENT - Director, Partnerships
joanie.leroux-cote@les7doigts.com
DEVELOPMENT - Special Events Coordinator
Elfy.Andrade@les7doigts.com
ARTISTIC DIRECTION - Assistant
clemence.montambault@les7doigts.com
+1 514-521-4477 poste 219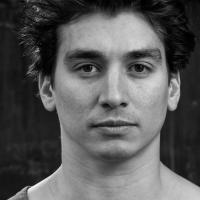 ARTISTIC DIRECTION - Francisco Cruz
ARTISTIC DIRECTION - Coordinator
Francisco.cruz@les7doigts.com
ADMINISTRATION - Administrative Director
richard.gagnon@les7doigts.com
Learn more
A graduate of the University of Laval (Bachelor of Arts) and the National Theatre School of Canada (Stage Directing), Richard Gagnon has extensive experience in the field of performing arts and project management. In the 1980's, he helped establish the Théâtre Périscope in Quebec City, through which he met and he began working with the team of Théâtre Repère and Robert Lepage. For several years he was Théâtre Repère's administrative assistant, as well as the production manager and tour director on various Ex Machina productions in Quebec, across Canada, and abroad. Richard has taught at the National Theatre School of Canada and has participated in the creation of numerous theatre projects and in the realization of various cultural and artistic events. He served as C.E.O. and administrative director of the company Lemieux Pilon 4D Art for over eight years. Before joining the 7 Fingers in 2011 as administrative director, Richard worked at the Théâtre du Nouveau Monde, first as director of international tours then as coordinator of the activities for the 60th anniversary celebrations of the TNM.
Luc.paradis@les7doigts.com
+1 (514) 521-4477 ext. 209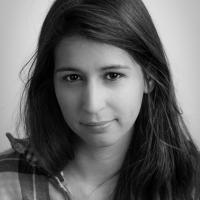 PRODUCTION - Project Manager
Sabrina.gilbert@les7doigts.com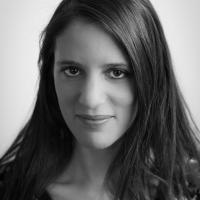 PRODUCTION - Projects Manager
Alice.Renucci@les7doigts.com
+1 (514) 521 4477 ext. 203
PRODUCTION - Tour Coordination
Lou.chartrand@les7doigts.com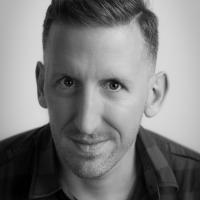 PRODUCTION - Projects Manager - Operations
Kevin.bissonnette@les7doigts.com
TECHNICAL DEPARTMENT - Director
Olivier.Rosa@les7doigts.com
+1 (514) 521-4477 ext. 208
Learn more
Olivier Rosa has been working in the performing arts field since 1995, mainly specialising in lighting but also, since 2001, acting as a technical director. He's designed lighting for artists such as Chloé Ste-Marie, Florence K, Alain Morisod et les Sweet People, and Krin Haglund, as well as many 7 Fingers special events. Prior to focusing almost exclusively on circus arts, Olivier was the technical director of the International Balloon Festival of Saint-Jean-sur-Richelieu for five years. Additional experience as a technical director includes local tours of François Léveillée, Marie-Michèle Desrosiers, Annie Brocoli, Réal Béland, Théâtre Espace GO, as well as international tours of Alain Morisod et les Sweet People, Jamie Adkins, Cirque Éloize, and The 7 Fingers. Before becoming the technical director of the 7 Fingers, Olivier worked with the collective for eight years on shows Loft, La Vie, and Traces.
TECHNICAL DEPARTEMENT - Touring Coordinator
karine.lefebvre@les7doigts.com
TECHNICAL DEPARTEMENT - IT
samuel.provencher@les7doigts.com
+1 (514) 521-4477 ext. 206
COMMUNICATION - Communications Manager
Marion.bellin@les7doigts.com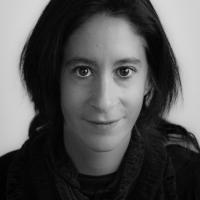 COMMUNICATION - Social Networking and Communication Collaborator
Fanny.perret@les7doigts.com
FINANCIAL DEPARTMENT - Director
Lynne.termetz@les7doigts.com
+1 (514) 521-4477 ext. 212
Learn more
A specialist in cultural management, Lynne counts over 20 years' experience in business management and in public and private finance. Passionate about international relations, she began her career in the non-profit sector and later turned to international development, working on bilateral partnership projects with Canada Post, Teleglobe, and SNC-Lavalin, among others. In 2001, Lynne obtained an Executive MBA from the Université du Québec à Montréal (UQAM), where she was able to explore the IT industry, with a particular emphasis on knowledge management. In 2003, Lynne attended the 7 Fingers' first show in L'Assomption, Quebec. Shortly after, she took on the mandate to develop a merchandising product line for the company while also undertaking its public funding initiatives. Over the years, she's assisted the collective in many areas – prior to her current role as Finance Director, she handled tasks in departments as varied as marketing, communications, touring, and production.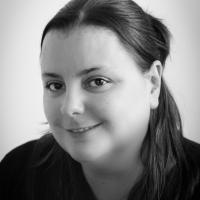 FINANCIAL DEPARTMENT - Supervisor
sandrine.hubert@les7doigts.com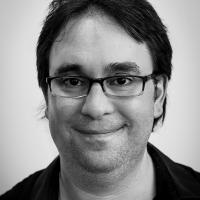 FINANCIAL DEPARTMENT - Administrative and public funding assistant
luc.simard@les7doigts.com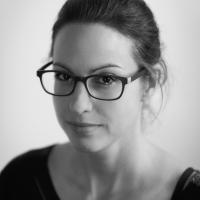 FINANCIAL DEPARTMENT - Technician
Marie-christine.cyr@les7doigts.com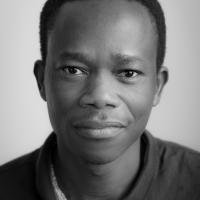 FINANCIAL DEPARTMENT - Technician
Paulin.Kikpade@les7doigts.com
FUNDRAISING CAMPAIGN - Director
Danielle.Sauvage@7doigts.com
+1 (514) 521-4477 ext. 236
Learn more
From 2002 to 2013, Danielle Sauvage was executive director of the Conseil des arts de Montréal, a para-municipal organization that supports artistic creation, production and distribution by some 400 cultural companies in Montréal. She is an experienced manager of cultural institutions and was once in charge of the Canadian Centre for Architecture Foundation. For fourteen years (1987-2001), she held the position of director of communications and development at the Montreal Museum of Fine Arts. A graduate in political science from the Université de Montréal, Danielle Sauvage is a board member of a number of non-profit organizations, including the Centre canadien d'études et de coopération internationale (CECI), which she presided for three years, the Foundation of Greater Montreal, where she also chairs the grants committee, Le Cube, centre international de recherche et de création en théâtre pour l'enfance et la jeunesse, and the Fondation Guido Molinari. Founding member of Culture Montréal, she is also a member of the HEC cultural mentoring program and a Community Board Member of TELUS Montreal. In September 2015, Danielle Sauvage became Director of the fund-raising campaign for The 7 Fingers, a world-renowned circus company based in Montréal.
jonathan.bedard@les7doigts.com
+1 (514) 521-4477 ext. 207
We are always pleased to meet new artists and technicians with the prospect of collaborating together for shows, as well as special events!
Please click on the following link to fill out our casting form : Casting Form
Your information will be sent to our artistic department and your profile will be entered into our casting database.

Comedian/actors with strong vocal singing skills
We are looking for "comedian/actors with strong vocal singing skills" to participate in several research and development Workshops. : July 9 – 21, 2018 / Nov. 26 – Dec. 8, 2018 / Jan. 14 – 26, 2019 / Feb. 11 – 23, 2019 / March 4 – 16, 2019
• Availabilities : You don't have to be available for all the workshops
• Remuneration : You will be paid for your participation
• Apply before June 15, 2018
Awards and distinctions
GRAND PRIX DU CONSEIL DES ARTS DE MONTRÉAL
Queen of the Night
Category "Unique Theatrical Experience"
USA, 2013
Traces
Category "Special Event"
USA, 2013
Pippin
Category "Best Choreography"
USA, 2013
GOLD MEDAL - FESTIVAL MONDIAL DU CIRQUE DE DEMAIN
BEST CANADA AND US TOUR - CONSEIL DES ARTS ET DES LETTRES DU QUÉBEC
3 Applied Arts Photography awards
For the poster of PSY
2010
GOLD MEDAL - FESTIVAL MONDIAL DU CIRQUE DE DEMAIN
Trapeze (direction of Emma Henshall' act)
France, 2009
GOLD MEDAL - FESTIVAL MONDIAL DU CIRQUE DE DEMAIN