Overview
At first glance a paradox to some, the union between performing arts and technological creation is giving birth to strong and meaningful works, moving audiences in different ways.
Inspiring while expanding creative boundaries, this paradox drives us forward, broadens creative possibilities and opens new spaces for expression.
Forum LAB7 creates a unique space, for performing arts and multimedia professionals, to share experiences, challenges, tips and, especially, a desire to tell stories with something new.
Let's build together a connection between technology and performing arts in a way that truly is us!
Schedule
Two full days to exchange views and share experiences: Artistic demos, Keynotes, Panels, Case Studies, Q&A, Networking.
Thursday, november 17th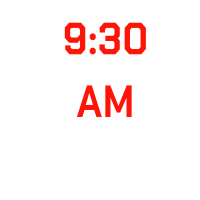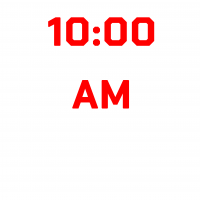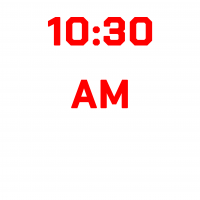 A CONVERSATION WITH FRANÇOIS GIRARD
Learn more
Thursday, november 17th
Moderator : Olivier Goulet
Founder, Designer and Producer, Supply + Demand
Panelist : François Girard
Movie and Stage Director, Screenwriter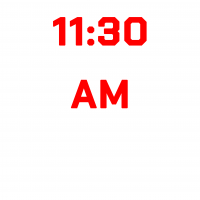 Circus disciplines with live motion capture
Learn more
Artistic Director : Samuel Tétreault
Multimédia Artist : Raphael Dupont
Acrobatics Artists : Pablo Pramparo and Maude Parent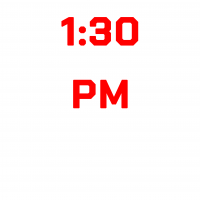 LiViCi BY 7 FINGERS AND SHOCAP - ANIMATRIK
Learn more
Thursday, november 17th
Samuel Tétreault
Cofounder and Artistic Codirector, The 7 Fingers
Athomas Goldberg
Co-Founder and Executive Director, Shocap Entertainment
LiViCi – Live and Virtual Circus – is an entirely new type of cross-reality entertainment: a single live event experienced simultaneously by in-person spectators and online audiences participating in an immersive 3D environment.
The two minds behind this concept present the project and its fort iterations that combine music, circus, dance, and theatrical performances, together with real-time motion capture and virtual reality technology.
A tribute to the mind's incredible capacity to imagine, dream, and create — a truly unique human trait that connects us all.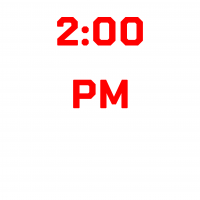 COLLABORATING FOR CREATION AND PRODUCTION
Learn more
Thursday, november 17th
Moderator : Stéphane Mongeau
Executive Producer
Panelist : Francis Corbeil
Co-founder and Director, the Fury Studio
Panelist : Marcella Grimaux
Executive Director and Creative Director, Noisy Head Studio

Panelist : Maxime Carbonneau
Executive Co-director and Artistic Co-director, La Messe Basse

When live performance and technology meet, it is sometimes a clash of cultures!
How do we combine these two worlds, these two ways to create and produce? How do we create a common language to work together, understand and complement each other?
Three creators share their experiences and their learnings through various projects mixing performing arts and technologies, from writing to meeting the audience.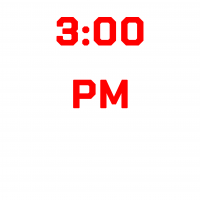 WHICH ECOSYSTEM FOR THE FUTURE OF CREATIVE COMPANIES?
Learn more
Thursday, november 17th
Moderator : Emmanuel Bochud
Social Innovation and Training Advisor, CRITAC
Panelist : Delphine Beauchamp
Executive Director, La Piscine
Panelist : Emmanuel Cameron
Executive Director & Co-founder, Continuums

Panelist : Laurent Simon
Professor and Director, Department of Entrepreneurship and Innovation, HEC Montréal | Director, Mosaic

At the crossroads of stage and technology, new types of performance and experience are breaking out of the traditional funding, production and dissemination frameworks.
These hybrid creations calls for new business models, new operating structures, for reimagining these frameworks.
Let's get inspired by alternative formulas that have already proven themselves in contexts of innovation and collaboration, and imagine an ecosystem that can support the creations of tomorrow.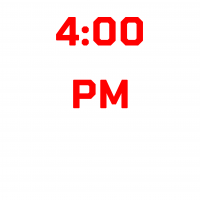 Acrobatic duet with live motion capture
Learn more
Artistic Director : Samuel Tétreault
Multimedia Artist : Raphael Dupont
Acrobatic Performers : Didier Stowe and Veronica Herrera
Friday, november 18th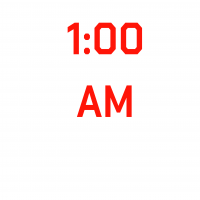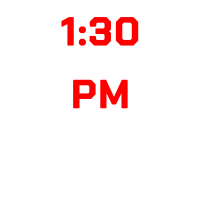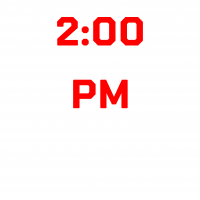 TECHNOLOGY, PERFORMING ARTS AND APPLIED RESEARCH
PANEL - In French en English
Learn more
Friday, november 18th
Moderator : Marion Cossin
Research Engineer, CRITAC
Panelist : Naila Kuhlmann
Postodctoral Fellow, McGill & CRITAC
Panelist : Chris Gatti
Data Scientist at CRITAC
Panelist : Lisa Biche
MITAC Intern for École nationale de cirque and Polytechnique Montréal
CRITAC presents their applied research projects in the field of performing arts technologies:
Using artificial intelligence to improve motion capture technologies.
Analyzing spectator and user experience in the context of hybrid or immersive performances.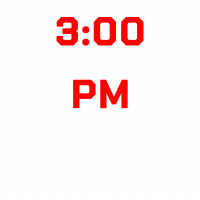 Movement, sound and light
Learn more
Project CirK 2.2 by Naël Jammal
Acrobatic Performer : Robert Cookson
Projetc LAB10 by Julia Sanchez
Dancer : Yuma Arias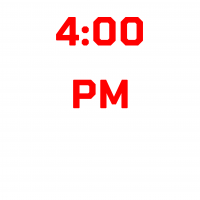 HYBRID CREATIVE PROCESSES
Learn more
Friday, november 18th
Moderator : David Poulin
Directof of creation, The 7 Fingers
Raphaël Dupont
Digital Artist, The 7 Fingers
Didier Stowe
Acrobat, Singer, Composer
Mireille Camier
Stage Director, Artistic Advisor and Actress, Productions Quitte ou Double
From fine arts to multimedia creation, from trampoline to NFT, and from theater to telepresence, meet three artists with singular backgrounds.
They will share their experience, their creative processes, their inspirations, their visions.
An inspiring meeting to explore the possibilities of hybrid creation!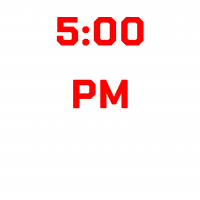 LABO BY 7 FINGERS AND MOMENT FACTORY
Learn more
Friday, november 18th

Isabelle Chassé
Cofounder and Artistic Codirector, The 7 Fingers
Kun Chang
Multimedia Director, Moment Factory
Two internationally recognized companies combine their strengths to create the LabO experience, an interactive journey through sound and light.
The creators tell us the story of this unique project. From the initial idea to the preliminary tests, they lead us in their creative journey and their exploration of two different universes working together.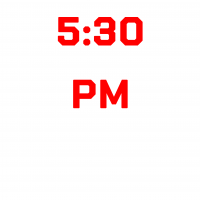 DEVELOPPING EXPERTISE FOR CREATIVE TECHNOLOGIES AND PERFORMING ARTS
Learn more
Friday, november 18th
Panelist : Nicolas Boivin-Gravel
Teacher and Researcher, École Nationale de Cirque
Panelist : Anne Le Bouyonnec
Skills and Careers Project Director, SYNTHÈSE
Panelist : Véronique Paradis
Innovation and Training Director, SAT
Panelist : Christine Bouchard
Executive Director, En Piste
Artificial intelligence, 360° narration, interactivity with the public, metaverse live shows... On one hand, the performing arts still have too little access to these tools, and on the other hand, technological creators are often unaware they can use them on stage!
How can we give access to the new expertise needed by students and established creators, in both performing arts and creative technology, and provide the tools they need for the creations to come?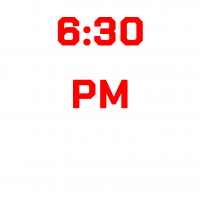 NETWORKING & ARTISTIC DEMO
Acrobatic performances with live motion capture - Sponsored by OPTITRAK
Learn more
Artistic Director : Samuel Tétreault
Multimedia Artist : Raphael Dupont
Acrobatic Performers : Didier Stowe, Julien Roberge, Thomas Chambers and Téo Le Baut
Information
The 7 fingers
2111 boulevard St-Laurent
Montréal (Québec) CANADA, H2X 2T5
514 521 4477
Most activities will be presented in French. The language of presentation will be indicated in the programming.
The event is free for all participants.

Places are limited, be sure to book on our free ticket office.

For any questions do not hesitate to contact us.

To not miss anything, subscribe to our newsletter.
About
Forum LAB7 is presented by LAB7, the 7 Fingers technology lab, and aims to foster dialogue around performing arts and new technologies.
Located at the 7 Fingers Creation Center, LAB7 receives projects at different prototyping phases and offers a technological mediation program with research and discovery activities.
At LAB7, artists and creators of live and digital arts can work with state-of-the-art equipment: motion capture, projection, stage integration, immersive and interactive spaces...
The7 Fingers is a collective of creators who, for 20 years, have been redefining contemporary circus and exploring the possibilities offered by the mixing of artistic disciplines, in productions ranging from solo shows to prestigious collaborations on the international scene.
Partners
Our activities are made possible through the financial support of Canada Economic Development for Quebec Regions.