Immerse yourself in a world that mimicks the bustling nature of fun fairs.
A trip down memory lane, a trail of deconstructed memories. A house of mirrors, with neon lights that sparkle in the night. Each scene shines a light on the perilous world of Éclats.
A unique cabaret experience, set between the sea and the mountains and inspired by stories from the Charlevoix region.  
A field of infinite possibilities.

Tickets on sale now !
Calendar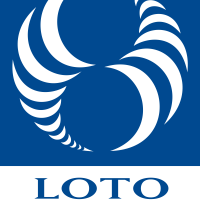 Loto-Québec is launching something new at the Hôtel-Casino de Charlevoix resort: an original show by The 7 Fingers collective
A Production of Les 7 doigts de la main
Artistic and Stage Director Isabelle Chassé
Director's Assistant Brin Schoellkopf
Set and Props Designer Francis Farley-Lemieux
Costume Designer Elen Ewing
Musical Director Raphaël D'Amours
Original Music by Raphaël D'Amours and Colin Gagné
Lighting Designer Étienne Boucher
Acrobatics Coach Francisco Cruz
Costume Designer's Assistant Pascale Bassani
Production Manager Emanuelle Kirouac
Assistant to the production Zoé Kolic
Technical Director Louis Héon
Production Coordinator Béatrice Gingras
Chief Rigger Michelle Winter
Poster/Graphic Designer Sophie Leclerc
Cast : Marie-Christine Fournier, Catherine Girard, Nadine Louis, Joel Malkoff, Laurence Racine-Choinière, Louis-David Simoneau, Olivia Swoboda-Weinstein, Stefan Swoboda, Maël Tran, Marilou Verschelden