IN THE HEART OF THE QUARTIER DES SPECTACLES
A CREATIVE SPACE
A VENUE FOR PROFESSIONAL ARTISTS
AN EXCEPTIONAL SETTING FOR YOUR EVENT
Open Training
Our Studios offer open training to professionals in circus and performing arts. We have specialized equipment and infrastructure to practice aerial and groundwork disciplines. To apply for the program please send your information resume to info@The7Fingers.com
The schedule for our Open Training program is posted weekly on the Facebook Group.
Reopening
Due to COVID-19 doors to our studios have been closed since mid March. Now thanks to the support of the Government of Quebec we have been opening our studios to welcome the circus community back in to our new Open Training Program. Thanks to the CALQ and En Piste for collaborating with us on the specific needs in the circus arts regarding safety and respecting the guidelines of the Public Health Department. Reservation Platform
Free Training Propelled by Desjardins
Since March 2nd, young, up-and-coming circus artists are able to enjoy 50 days per year of free training in our Studios, at no cost. Thanks to this program, sponsored by Desjardins, young artists enjoy the benefits of training in professional spaces specifically designed and equipped to accommodate circus arts where they can perfect their technique, create and rehearse.
After the March Break, we are happy to announce a new time frame allocated to the program: from August 25th to September 4th, artists can train for free.
Rehabilitation and prevention program for muscular-skeletal injuries
We are pleased to announce a partnership with Kinatex Sport Physio Rockland to offer a rehabilitation and prevention program for muscular-skeletal injuries. Professional circus artists in our Open Training program will receive preferential rates to these physical therapy services offered at our studios.
Please schedule appointments directly on our reservation platform
Approval criteria for open training :
• Graduated from a recognized professional circus school
And/or
• Have cumulated a minimum of two (2) year experience with renowned circus companies, including a touring experience.
If you meet one of these two criterias, you must send us an email to info@les7doigts.com : [même question qu'en français, voir si on ne veut pas utiliser la formule ''please send"]
• Head shot
• CV, up to date
• Video links of each disciplines in which you want to be approved.
Fee per time block: 5$ (online payment only)
COVID-19
Please note that it is currently impossible to access the cafeteria, the changing rooms and the outdoor terrace. You must have your face cover when you go out.
This week, we are open from Monday to Friday, from 12:00 to 18:00.
Creation Residencies - Impact Project
The Conseil des Arts de Montréal, Les 7 Doigts, Cirque Éloize, En Piste and TOHU are launching the first edition of a brand new pilot project.
This project will provide an opportunity for an arts collective or a circus arts organization to develop original creations, through research and exploration of new dramatic writing for circus arts, unfettered by the constraints of presentation. It also aims to promote independent, "auteur" circus works and the emergence of new aesthetics.
The recipient will receive a Conseil des Arts de Montréal grant to carry out a four-week residency, which will provide an opportunity to achieve an initial stage of documented development, further enabling them to seek out partners, and both public and private sources of funding. The recipient will also receive professional guidance and excellent networking opportunities from the circus arts national network, En piste.
Immersive Company Training and teambuilding workshops
The industry of the performing arts uses cutting edge methodologies and management systems. What parallels and lessons could be taken from this sector and applied to the context of your own business?
In this novel experience, we bring you behind the scenes of the performing arts world and share our knowledge of it with you. What systems and methods have been implemented in order to combine intuition, creativity, precision and efficiency?
This adventure was developed with InnoveLab, whose experience in coaching and in company training will ensure a program adapted to your business' needs.
Your Custom Designed Events
We offer customized, ready-to-go services for all your special events.
Original performances, technology rental, on-site catering, quality reception services, customized decor: our options are available to you à la carte.
Your project will be approached as a complete creation in its own right, to which we will bring our inspiring signature touch and our technical expertise.
Offer your guests a rare experience in a historic venue in the heart of the Quartier des Spectacles.
Seven floors, 60,000 square feet, and two terraces.
Launches, expositions, openings, anniversaries, cocktail parties, workshops, pop-up stores, fashion shows and other made-to-measure events: Our malleable and adaptable space can be yours.
• Breathtaking view of the Quartier des Spectacles • Catering service • Loading dock • Metro and Bixi access • Accessibility for people with reduced mobility
For more information, please fill this form or contact : evenements@les7doigts.com
Level 0
3D Visit

• Independent entrance on St-Laurent Boulevard
• Adjoining foyer
• Direct access to the reception
• Cloakroom
• Catering area
• Washrooms
Surface Area
4 104 ft2 / 380 m2

Dimensions
76 ft x 54 ft / 23,2 m x 16,4 m
Height
35 ft / 10,6 m
Capacity
Maximum : 700 people
Banquet : 280 personnes
Cocktail : 400 personnes
School : 240 personnes
Conference : 416 personnes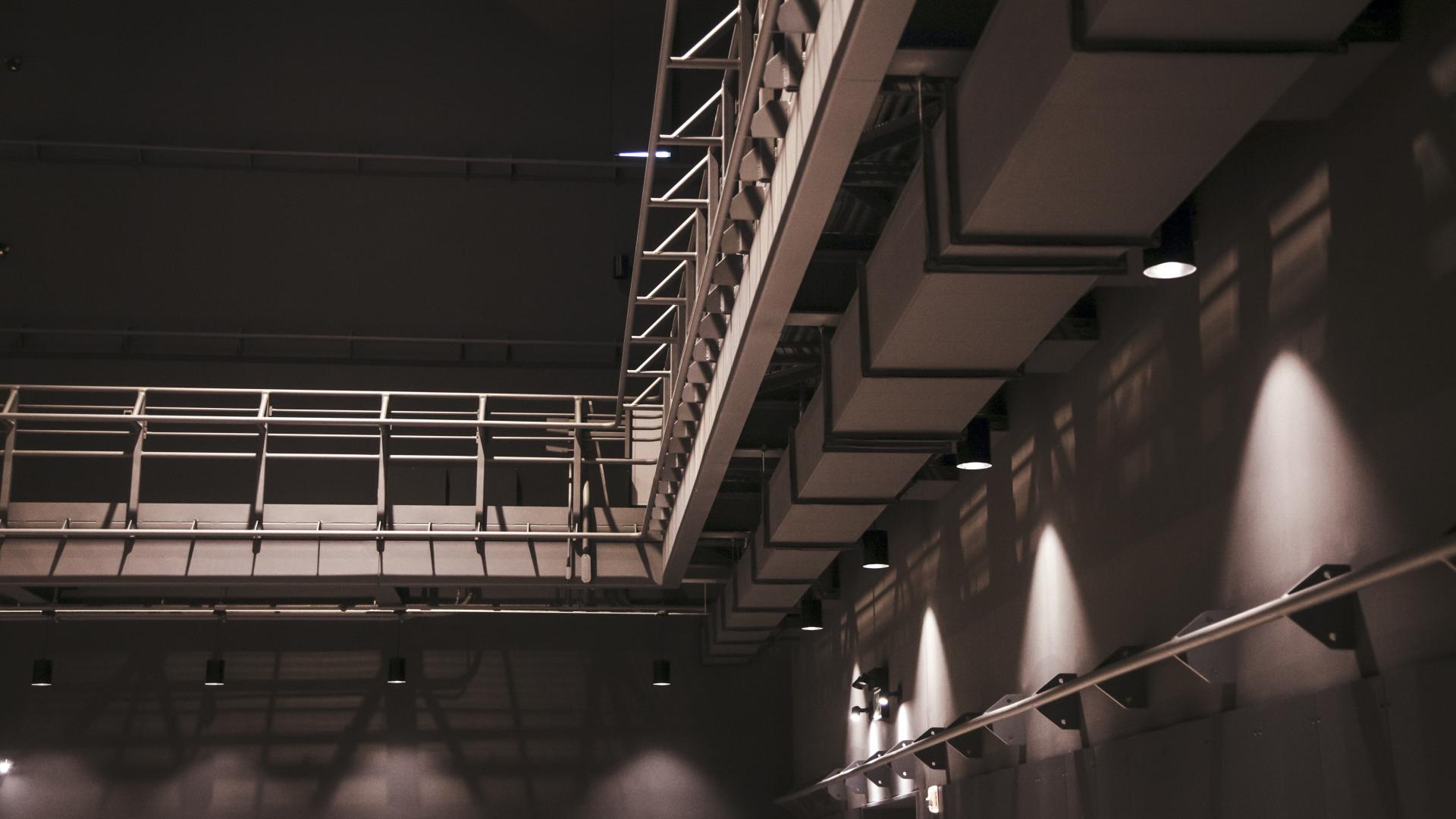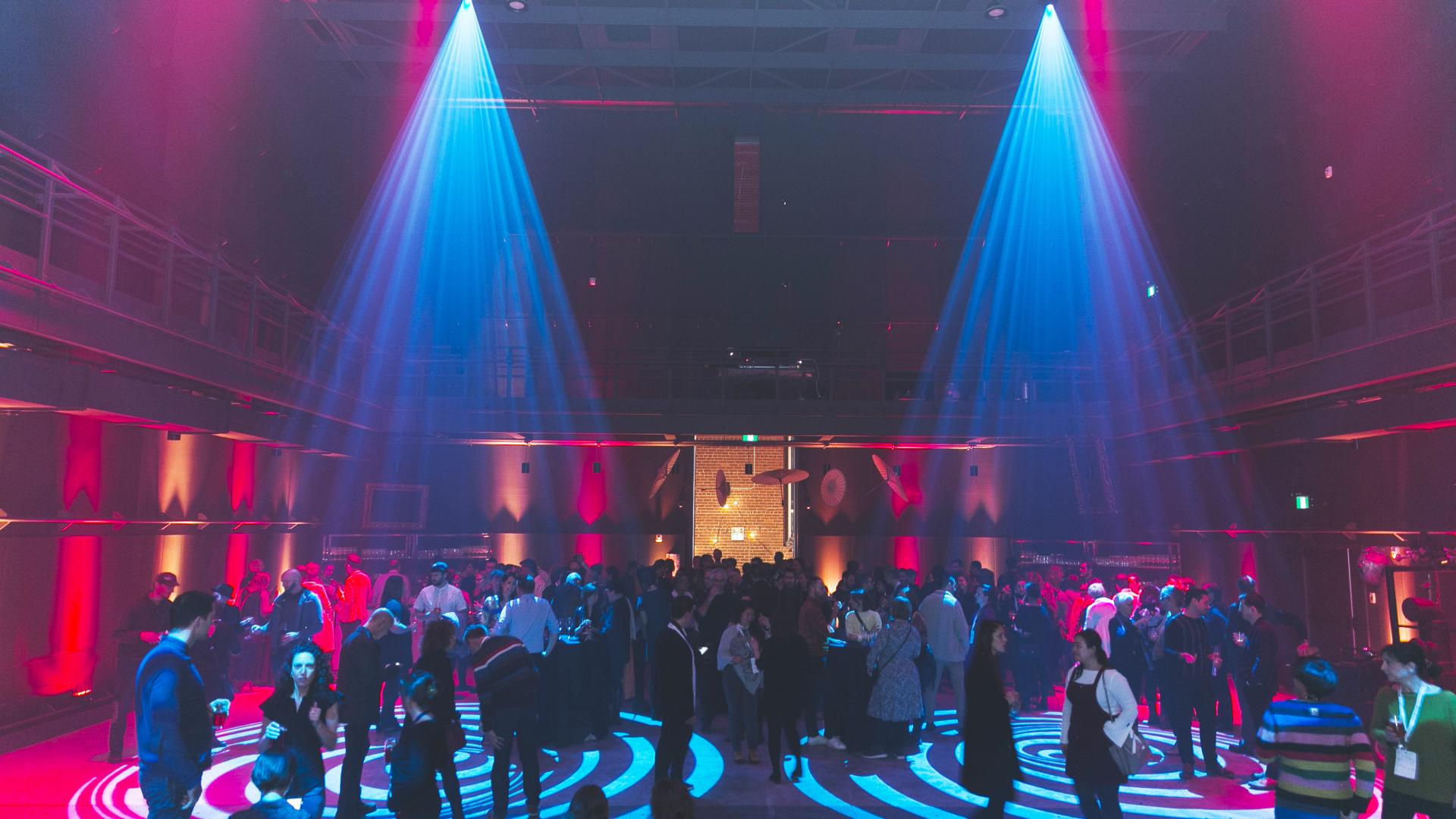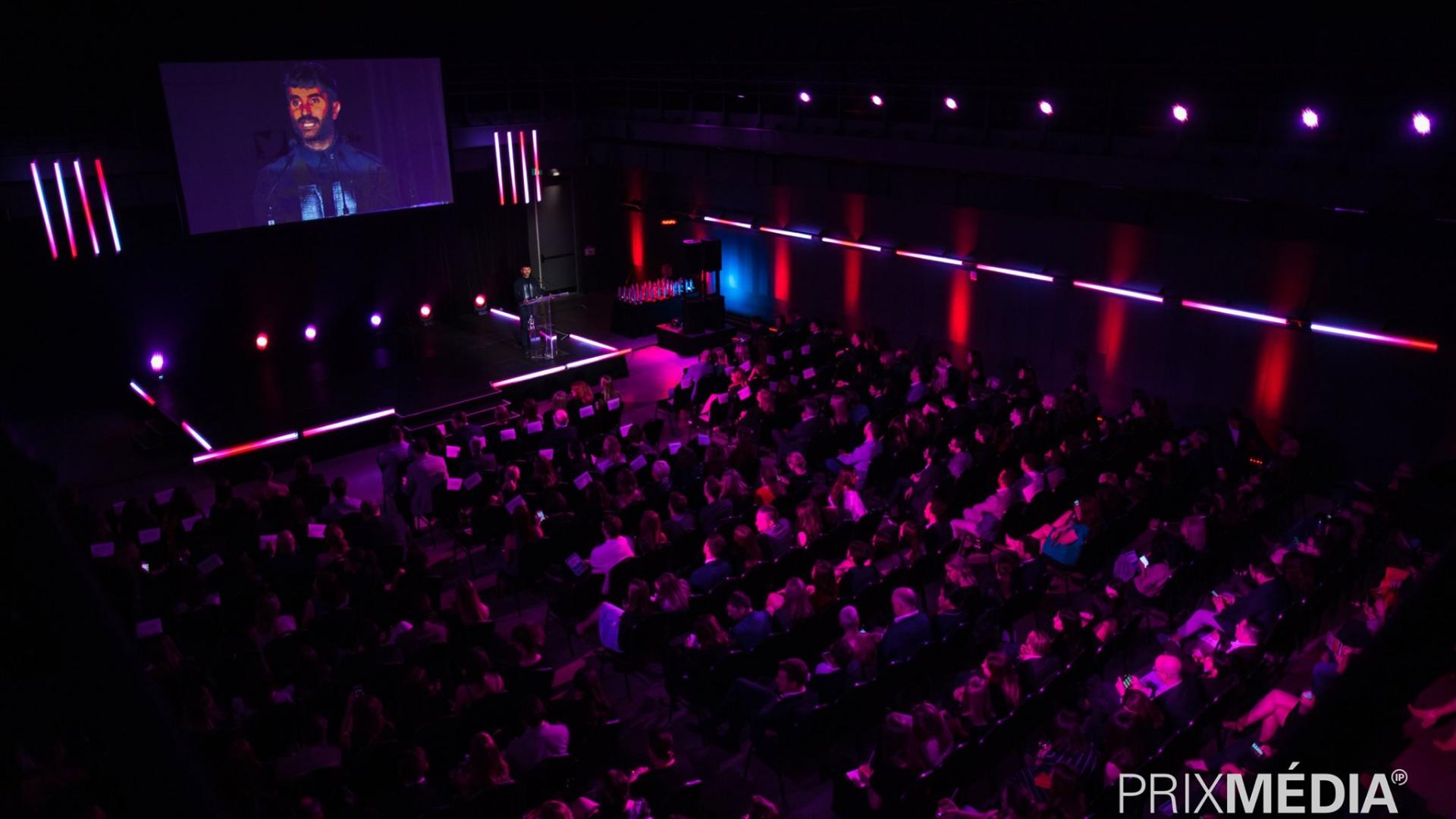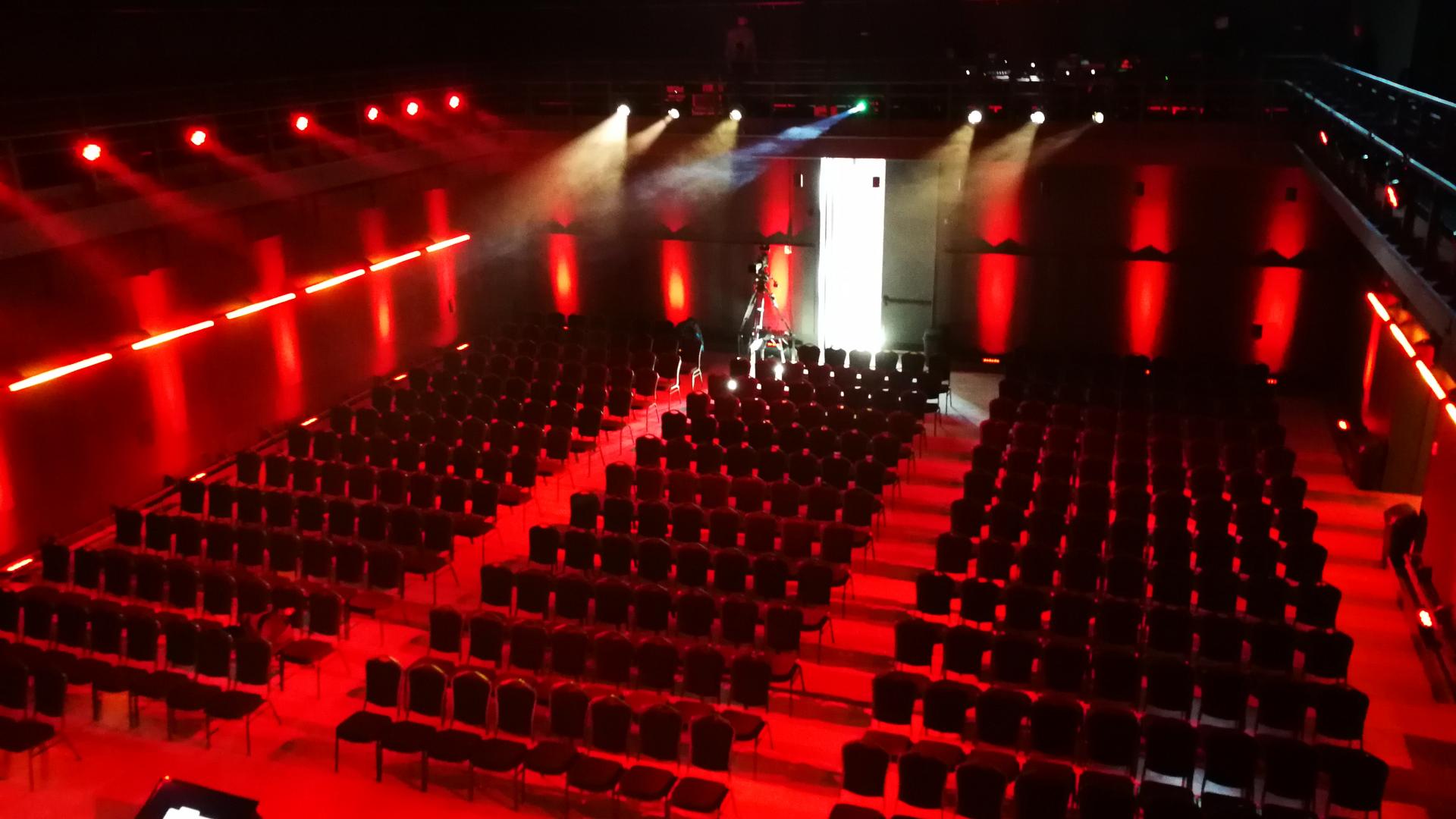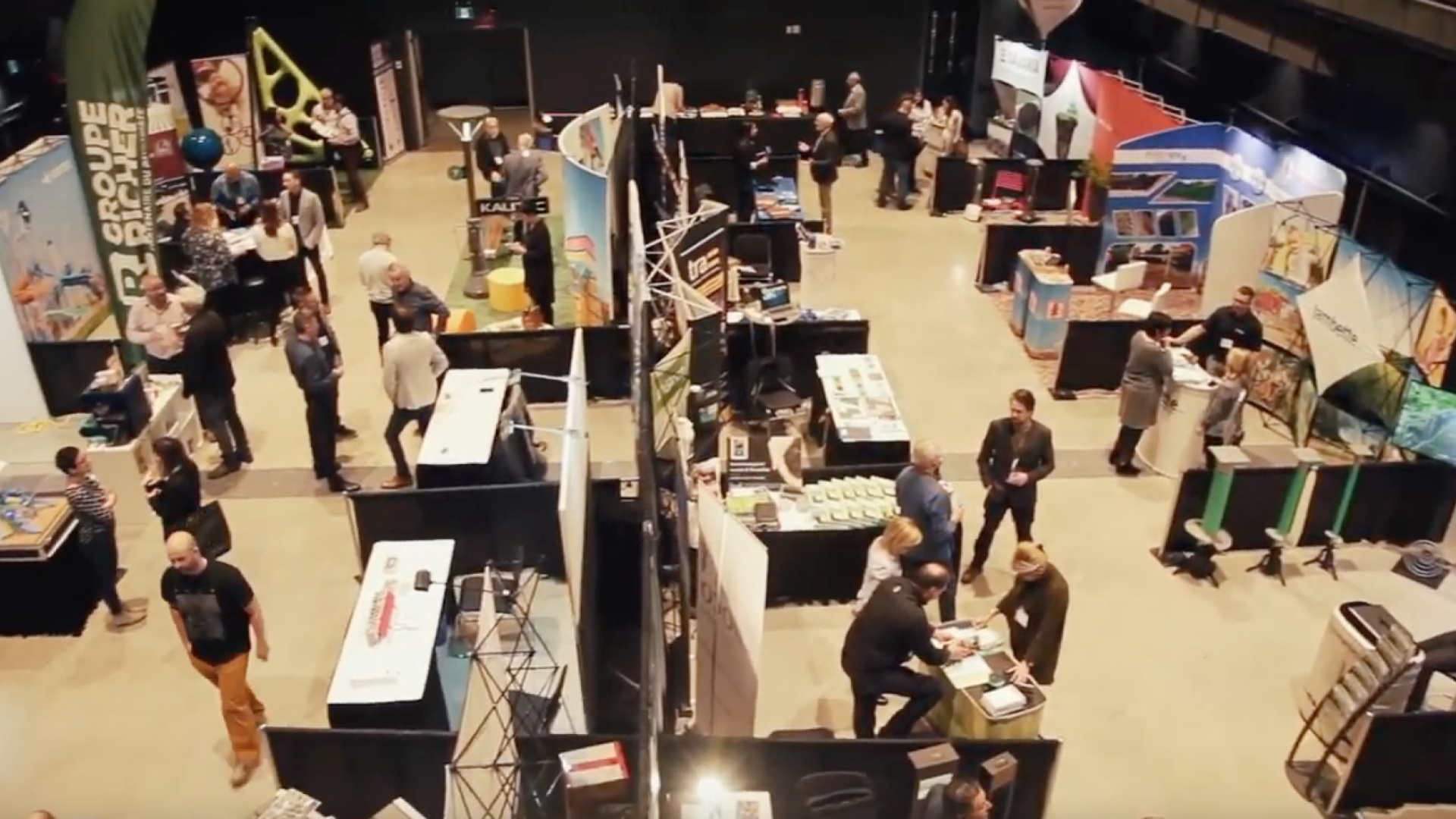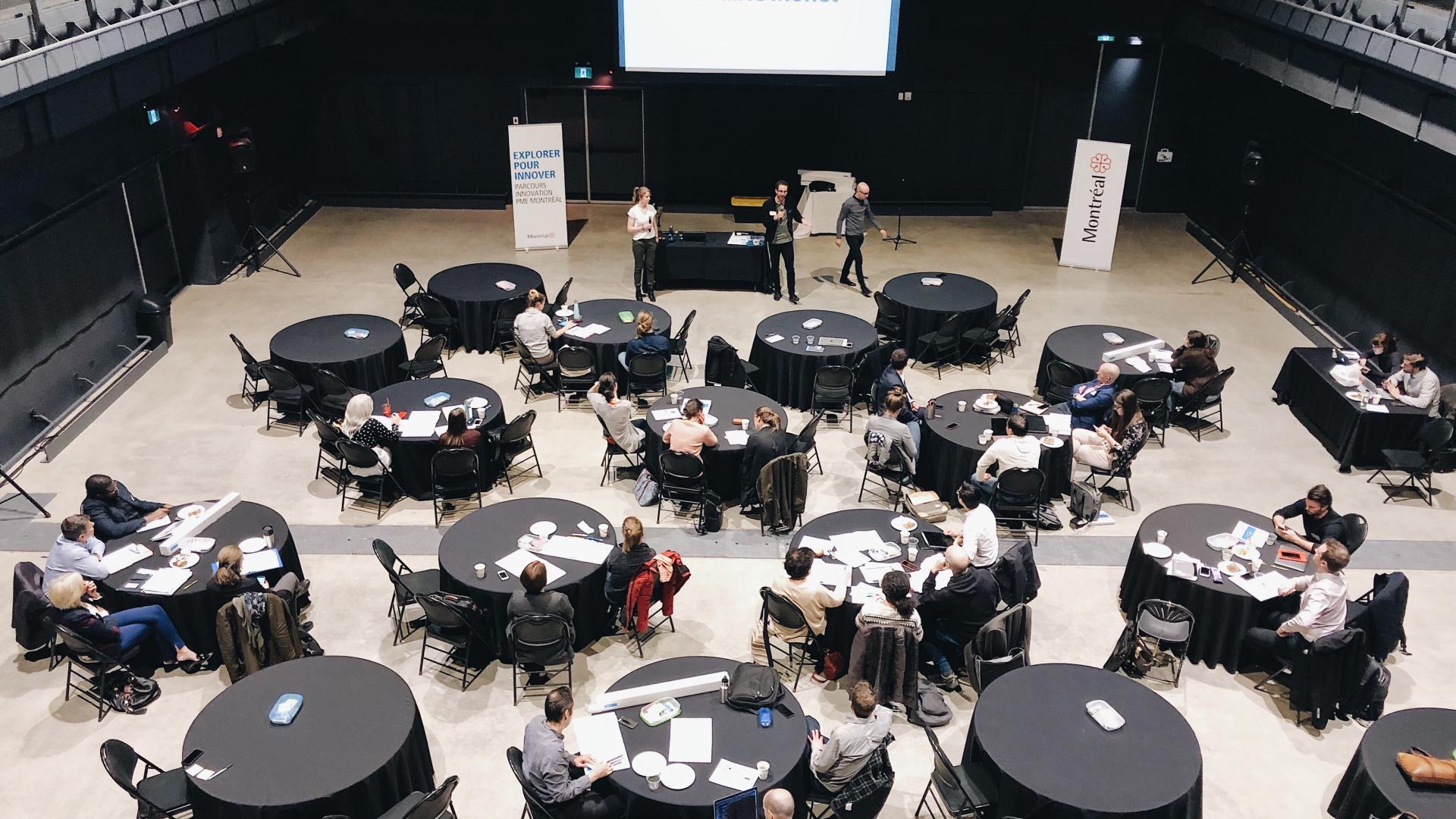 Level 4
3D Visit

• Elevator
• Cloakroom
• Catering area
• Washrooms
Surface area
4 114 ft2 / 382 m2

Dimensions
91 ft x 45 ft / 27,7 m x 13,8 m
Height
29 ft / 8,8 m
Capacity
Maximum : 275 people
Banquet : 256 personnes
Cocktail : 275 personnes
School : 252 personnes
Conference : 275 personnes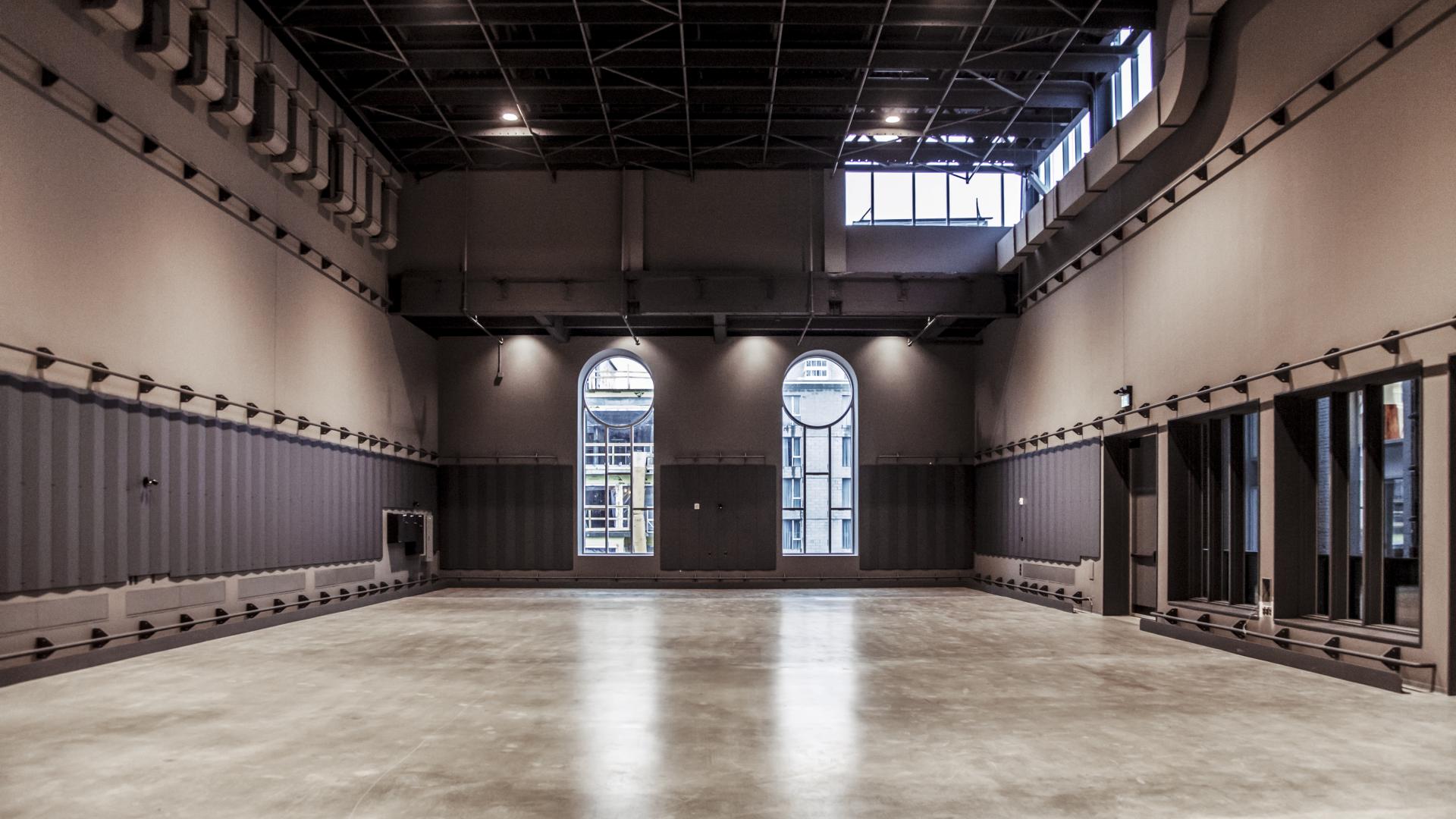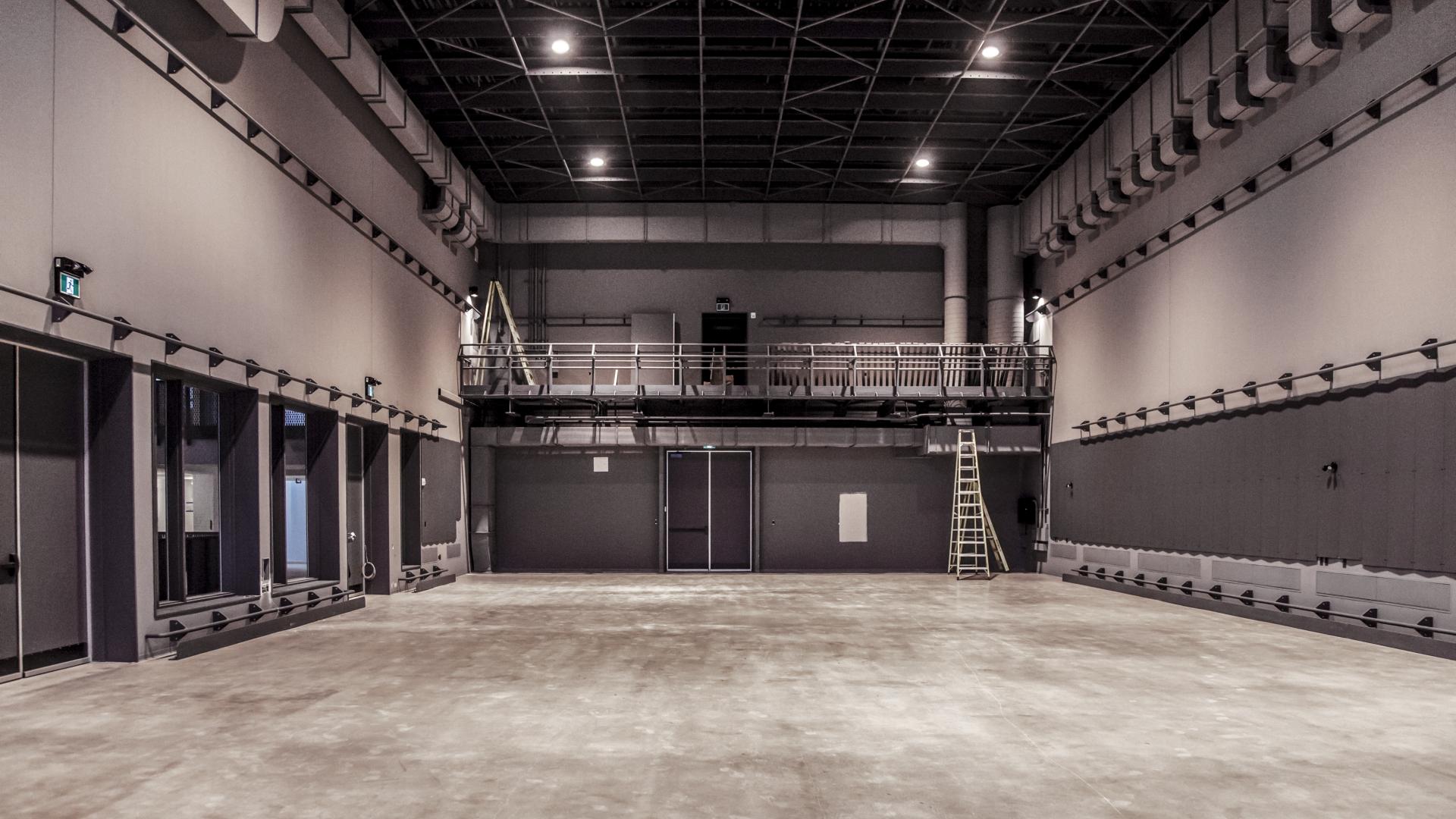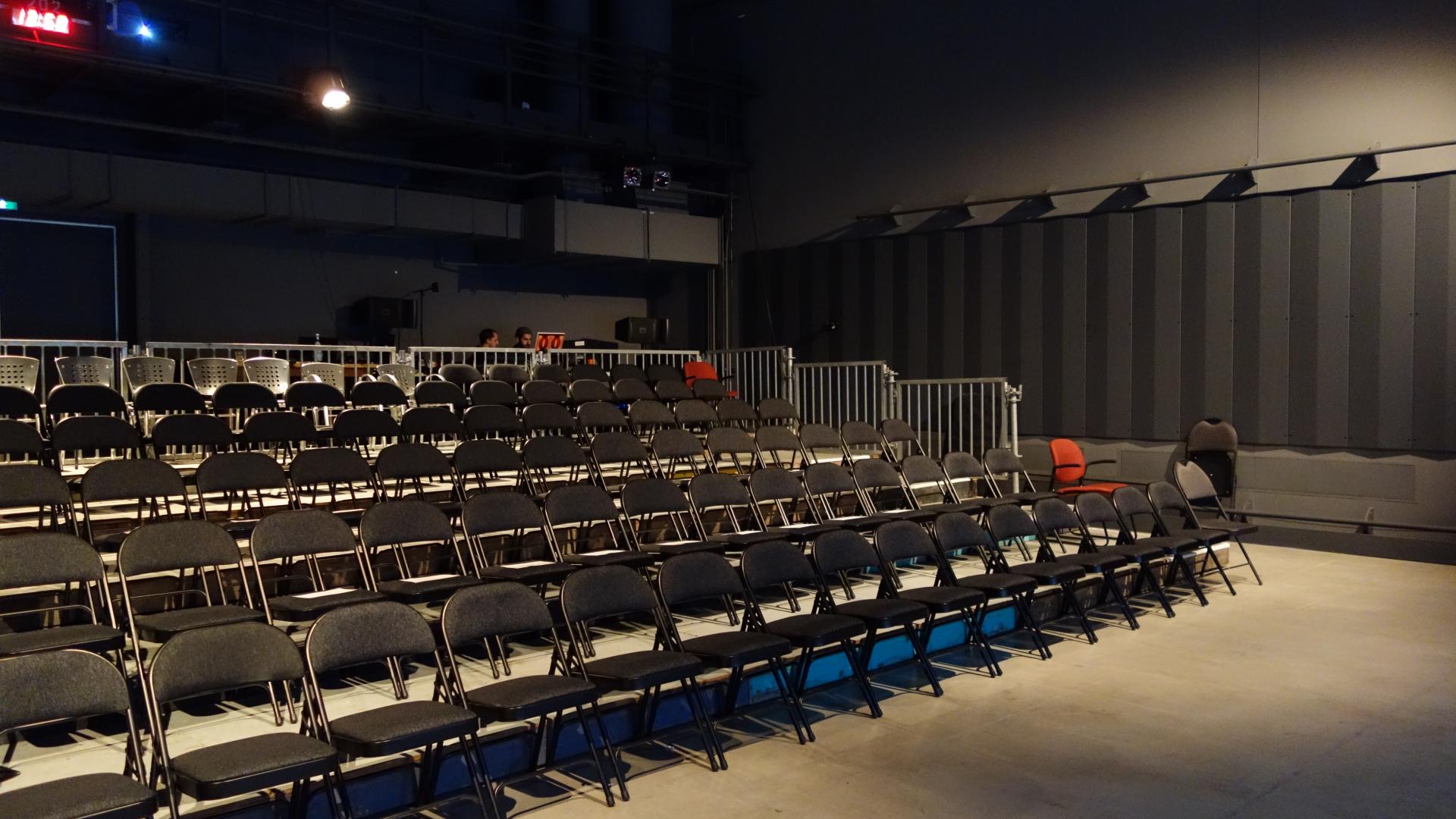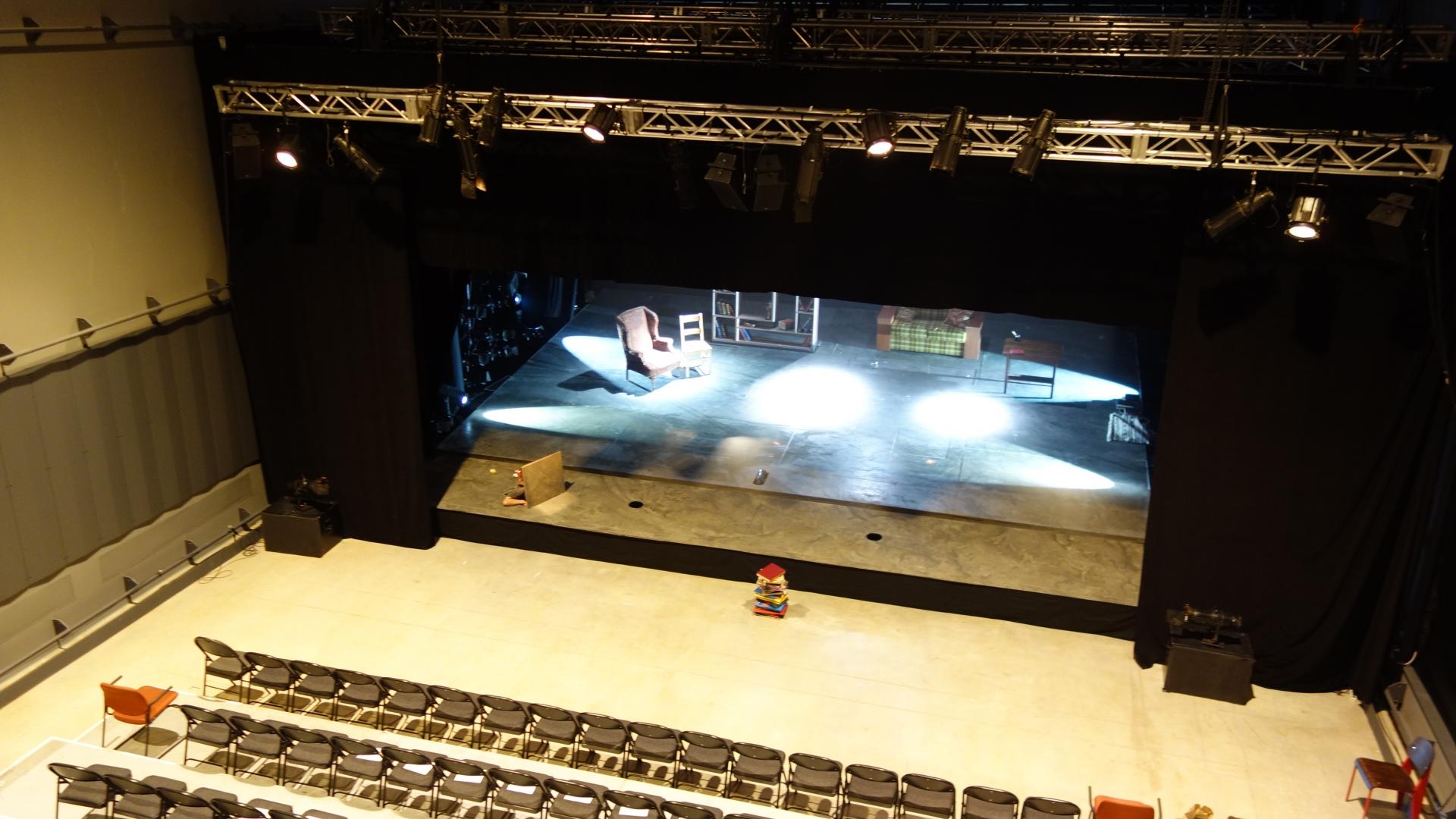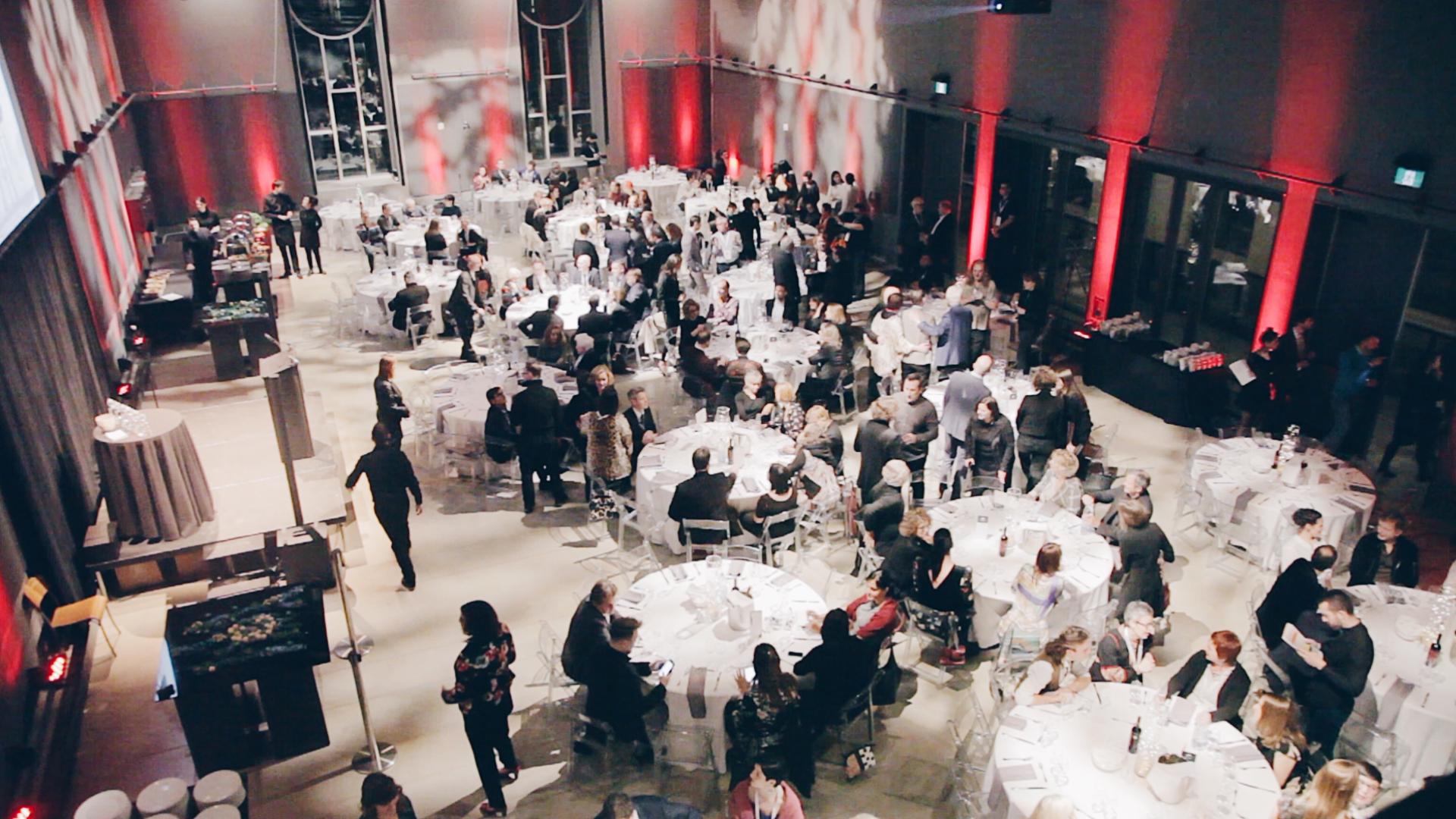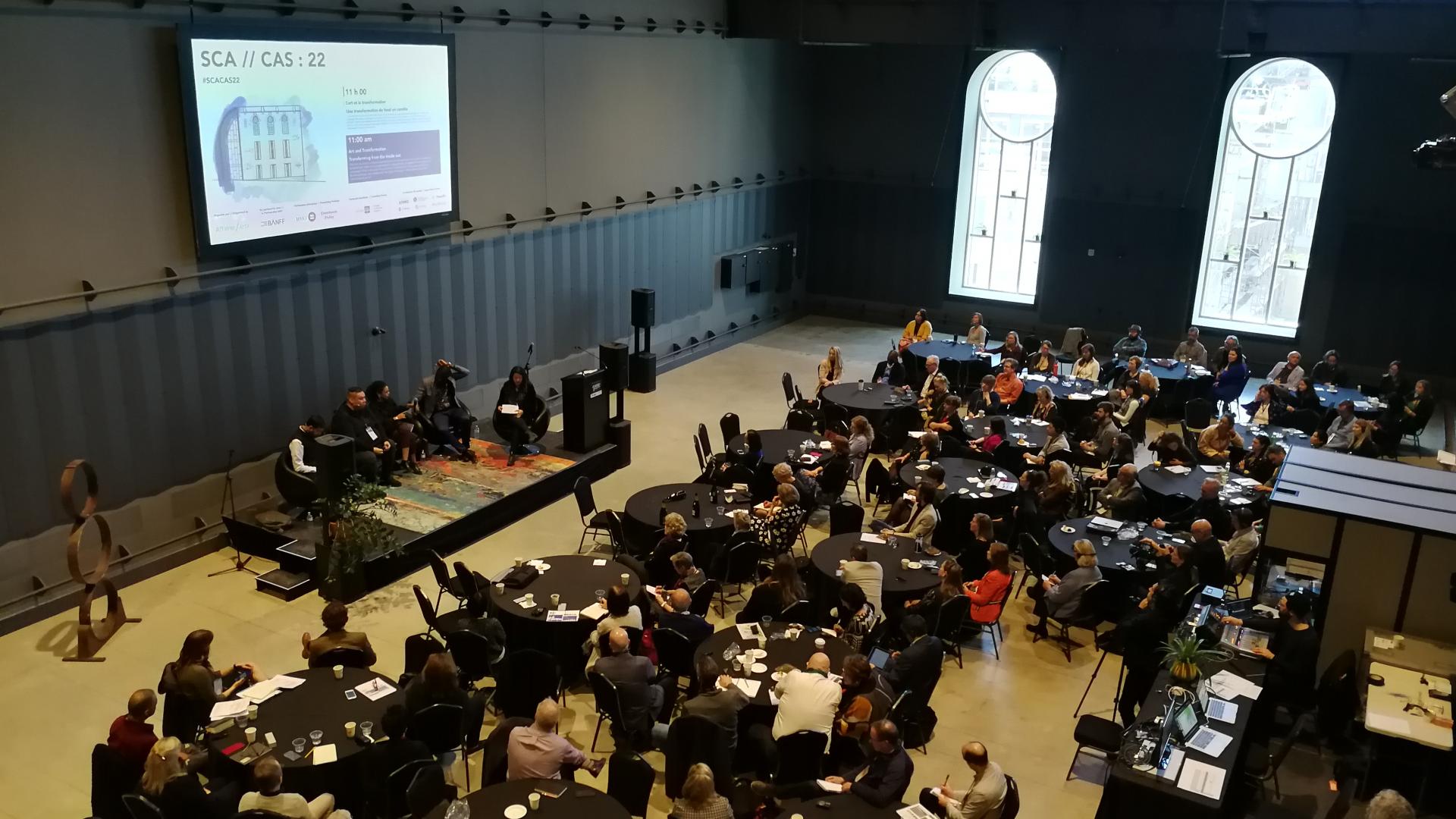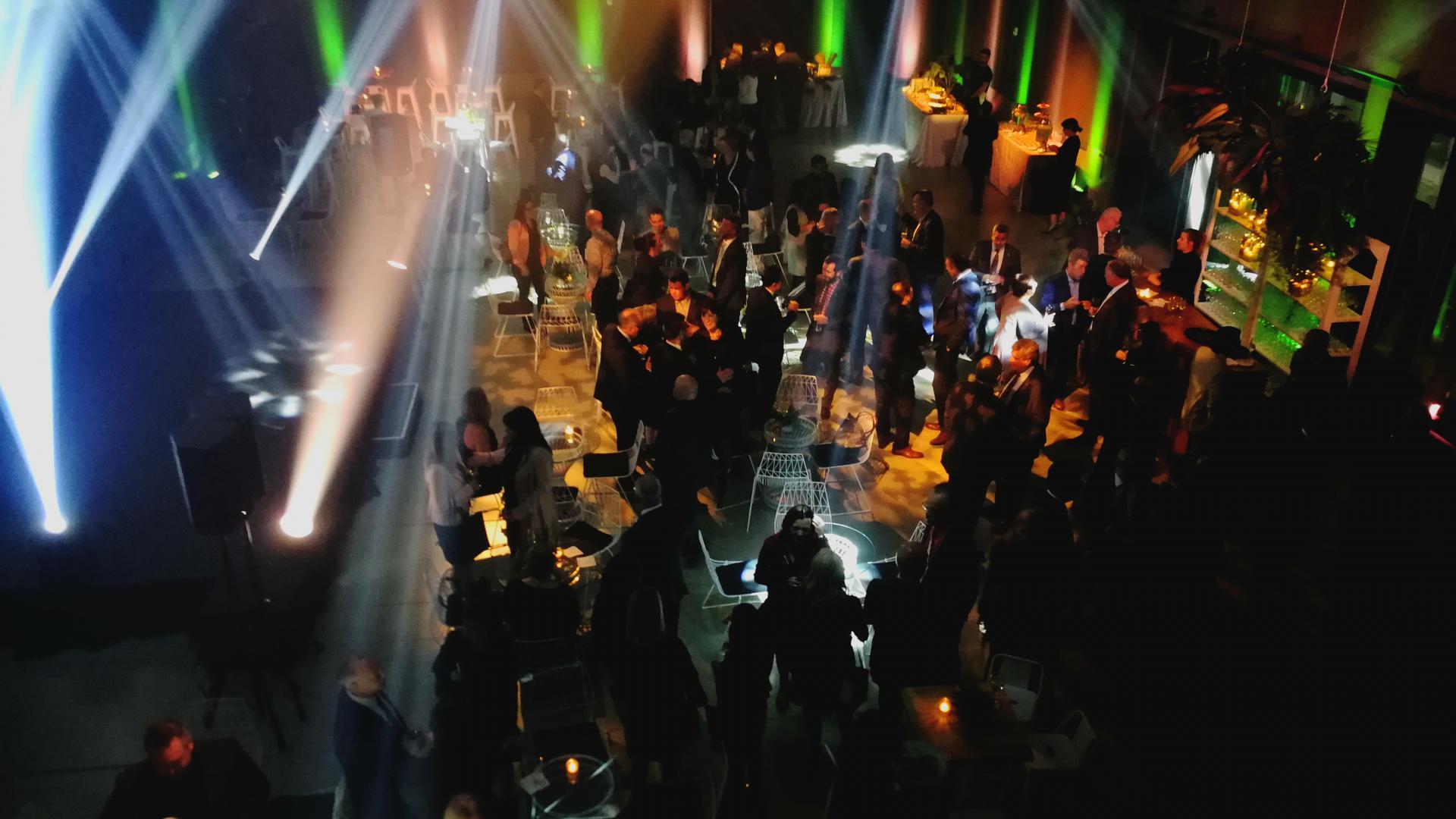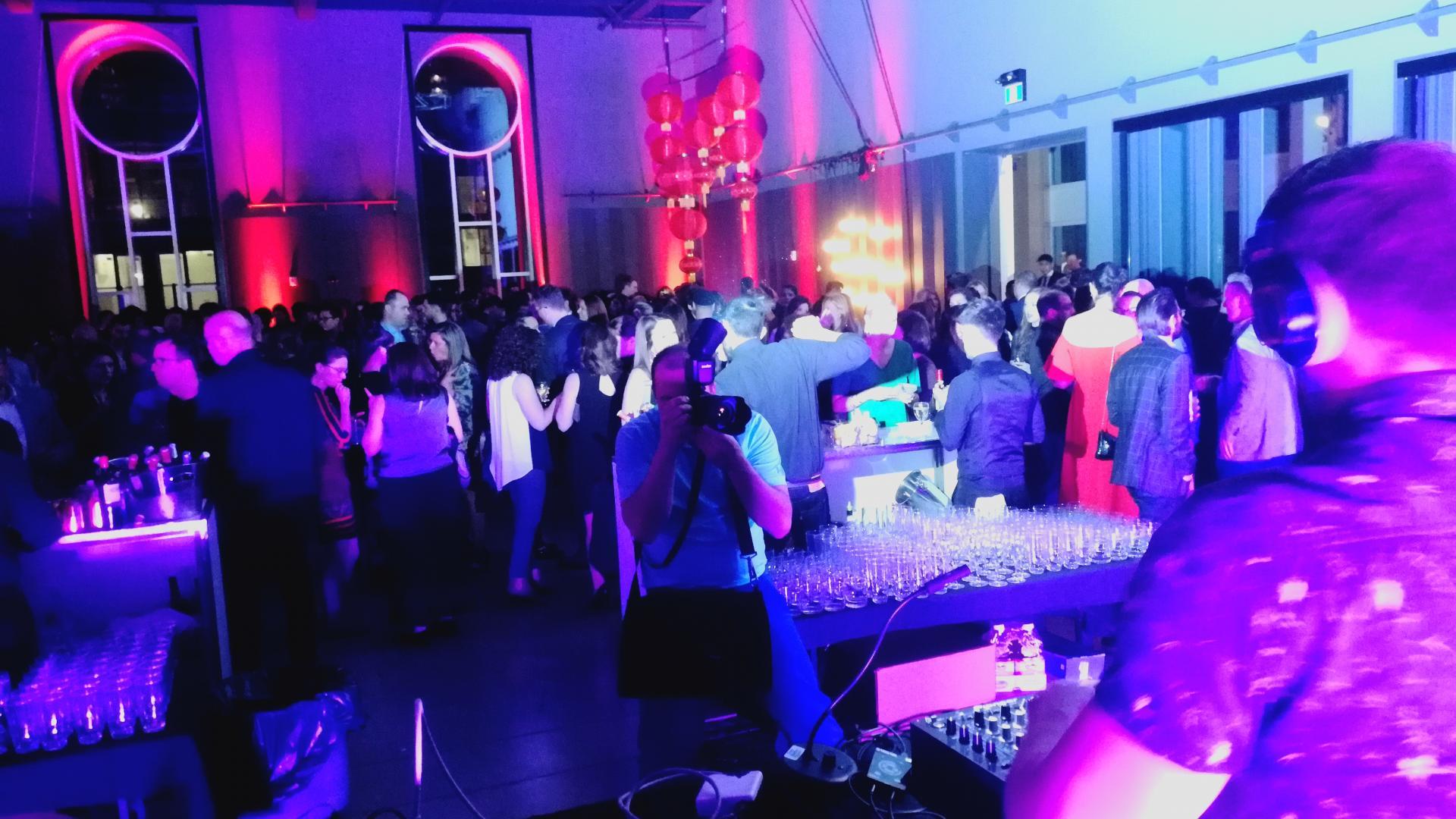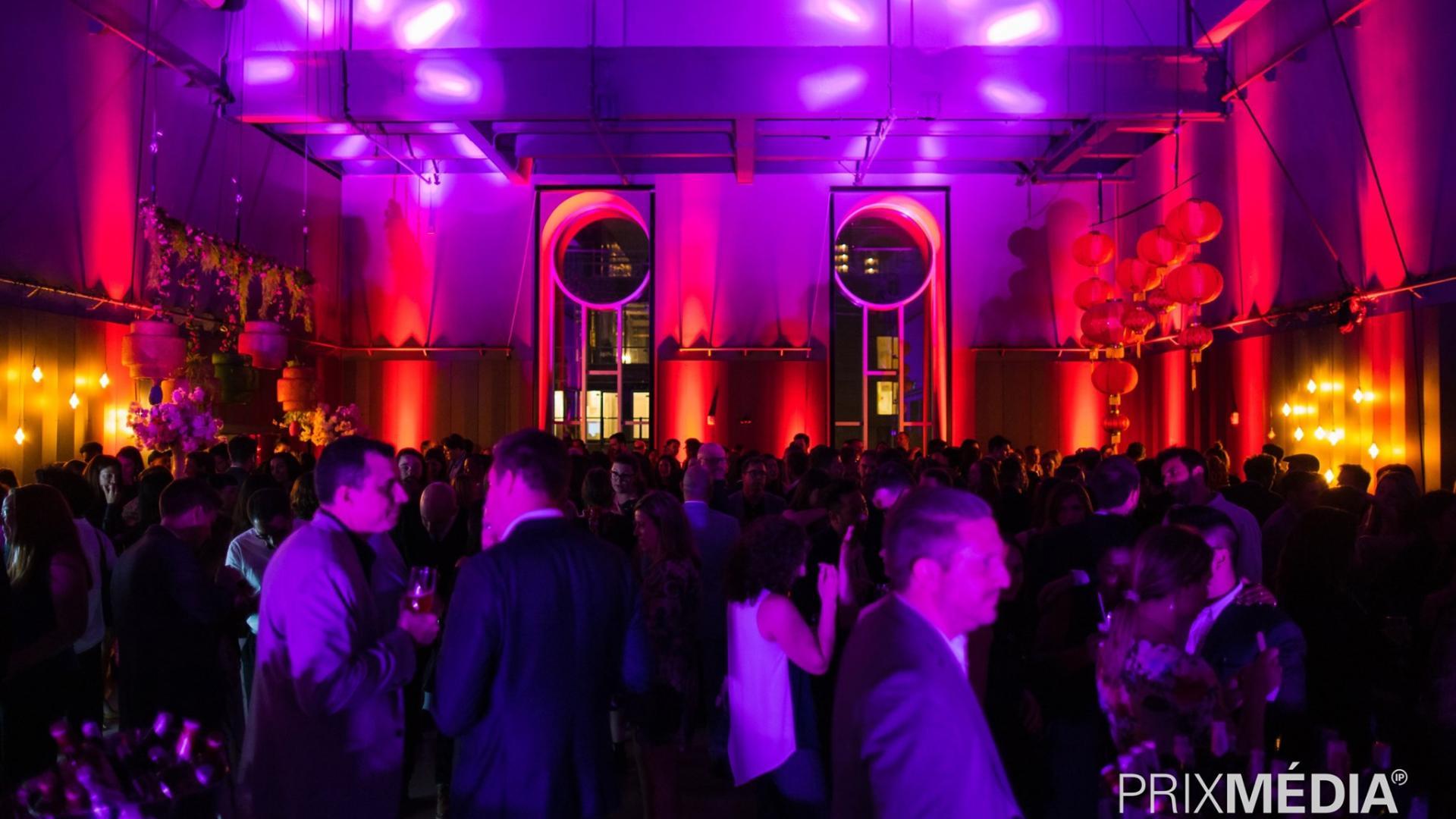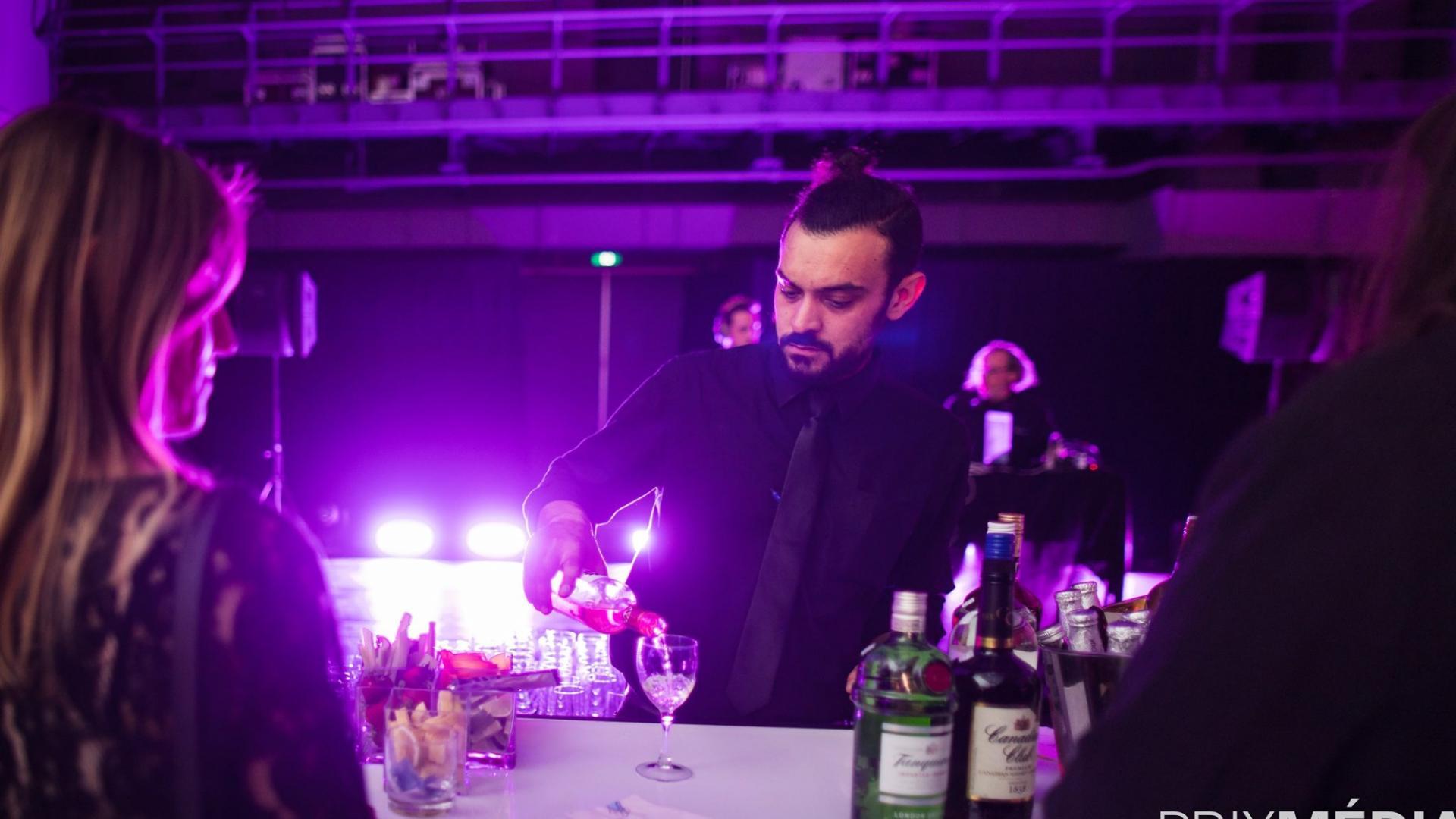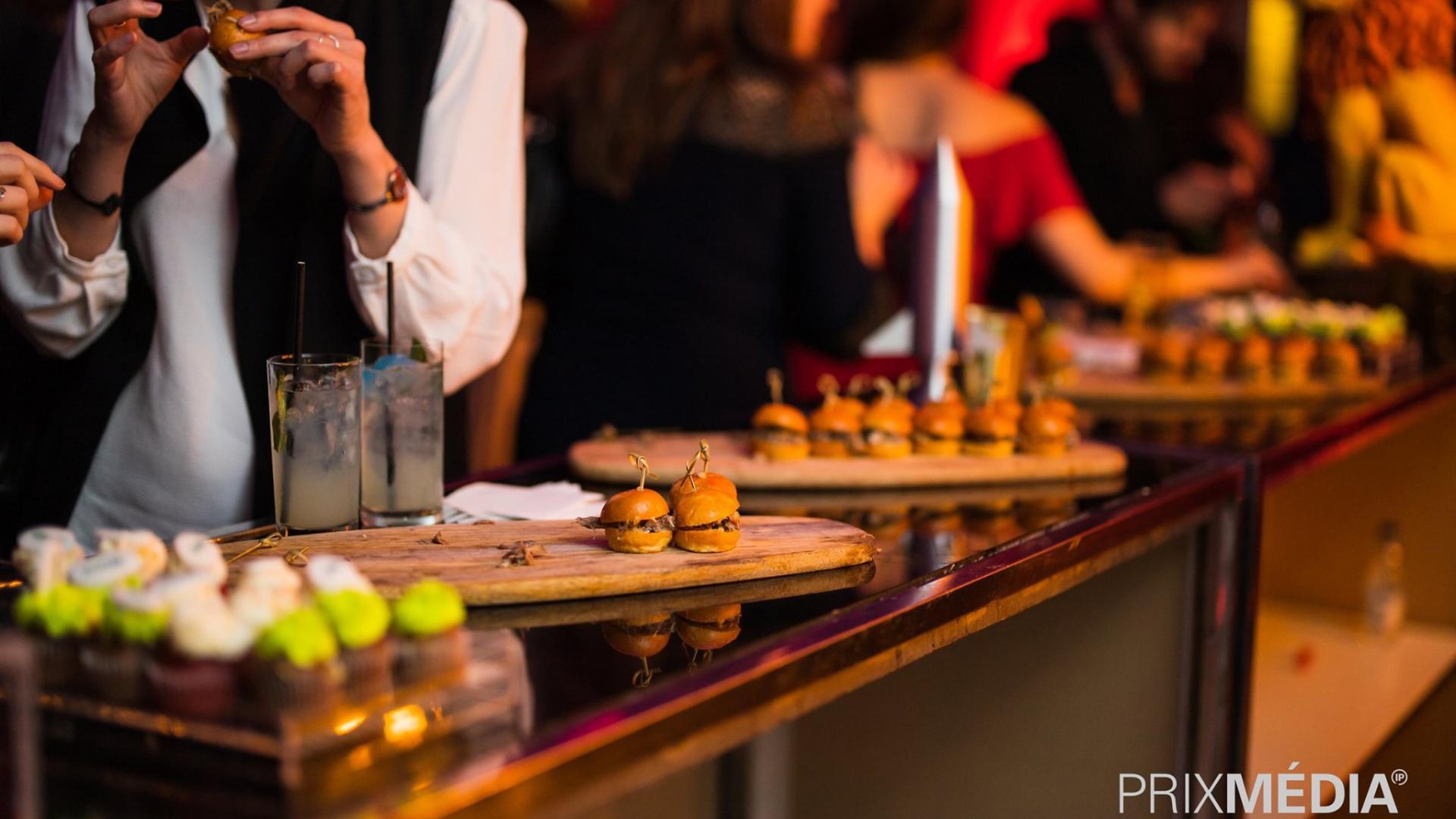 Level 6

• Elevator
• Cloakroom
• Catering area
• Washrooms
Surface area
Indoor area:1350 ft2 / 123 m2
Terrace: 600 ft2 / 60 m2
Dimensions
Indoor area: 71 ft x 19 ft / 21,6 m x 5,7 m
Terrace: 43 ft x 16 ft / 13 m x 5 m
Height
20 & 13 ft / 6 & 4 m
Capacity
Maximum : 275 people
Banquet : 88 personnes
Cocktail : 120 personnes
School : 66 personnes
Conference : 126 personnes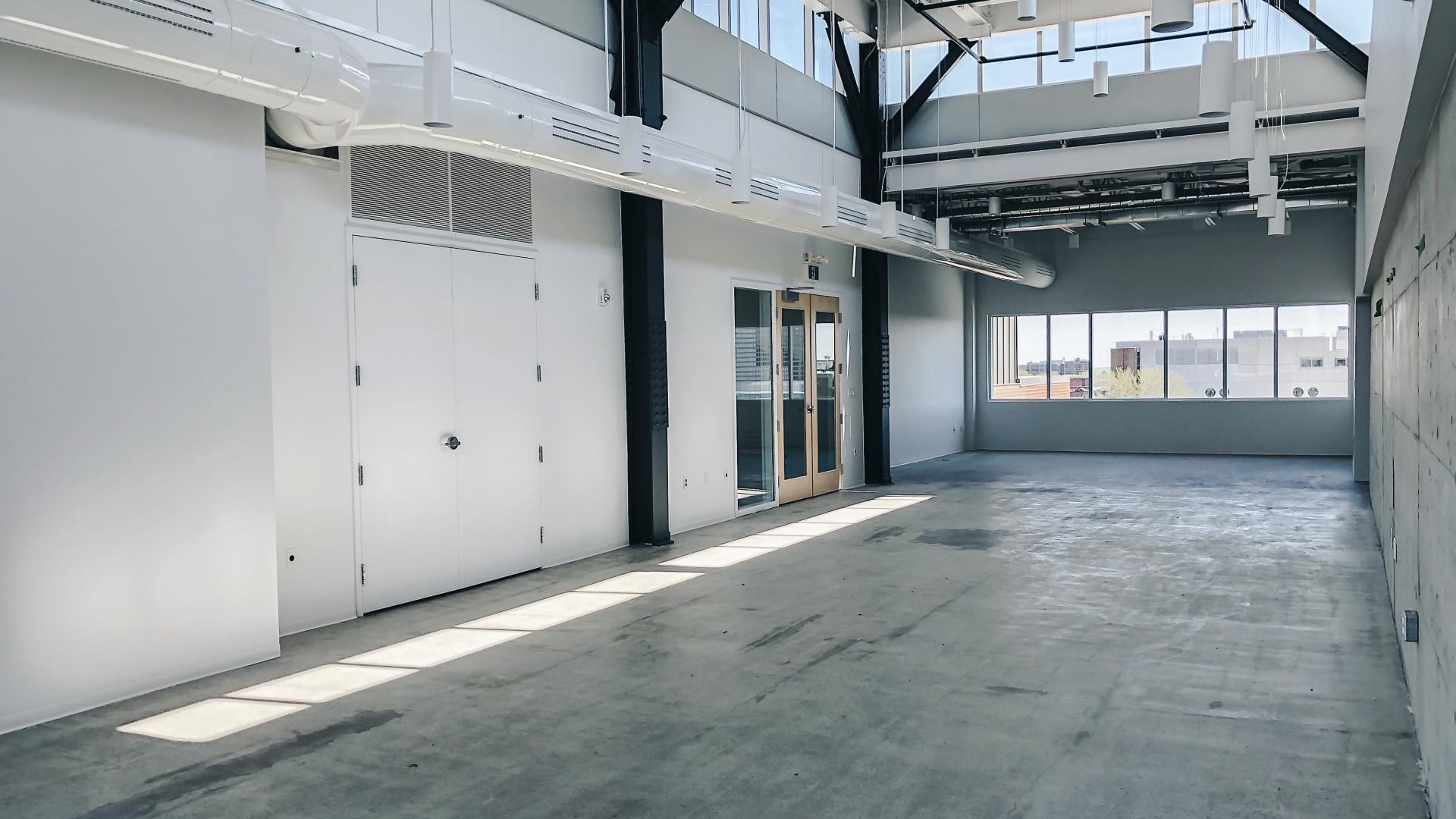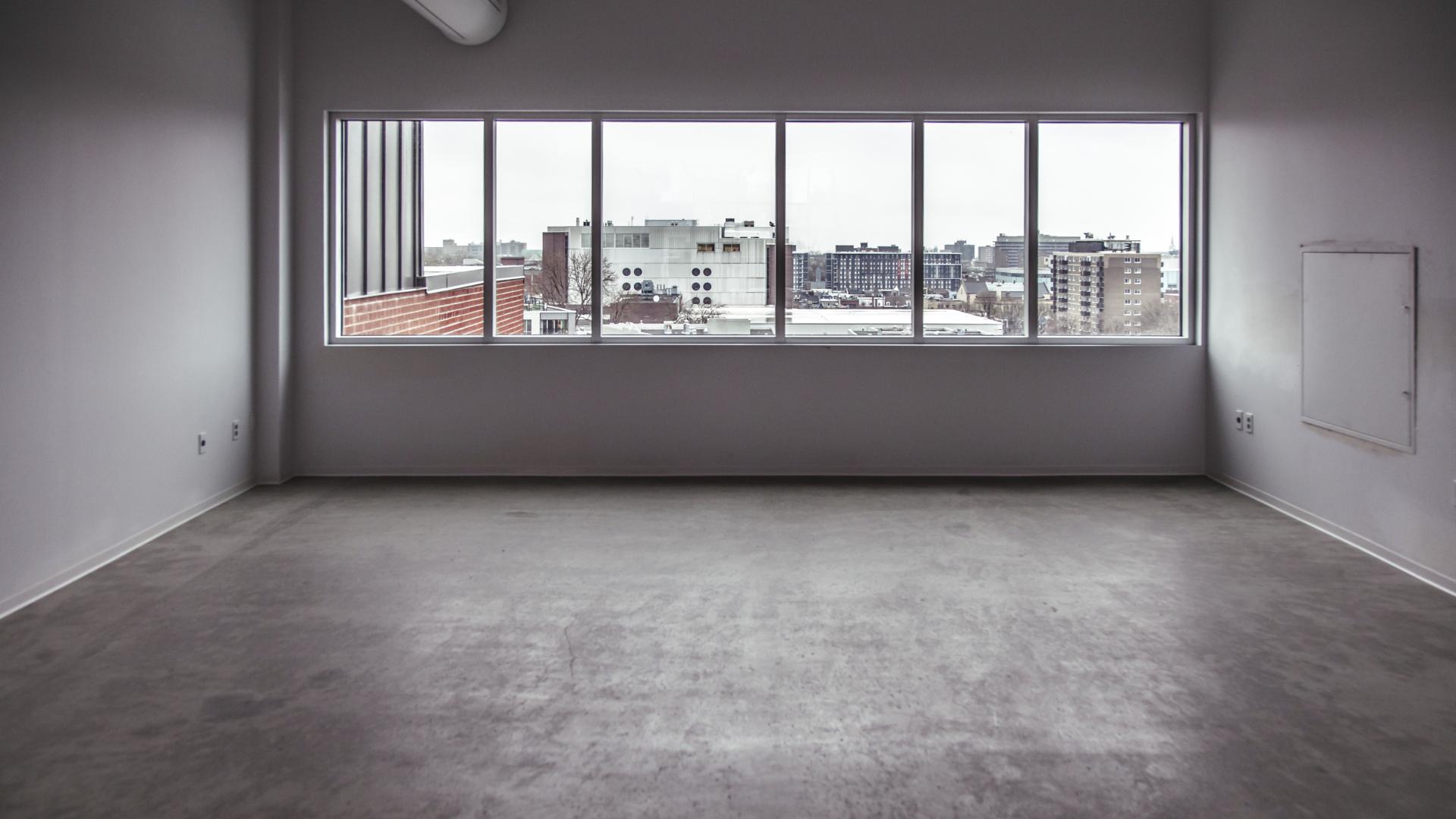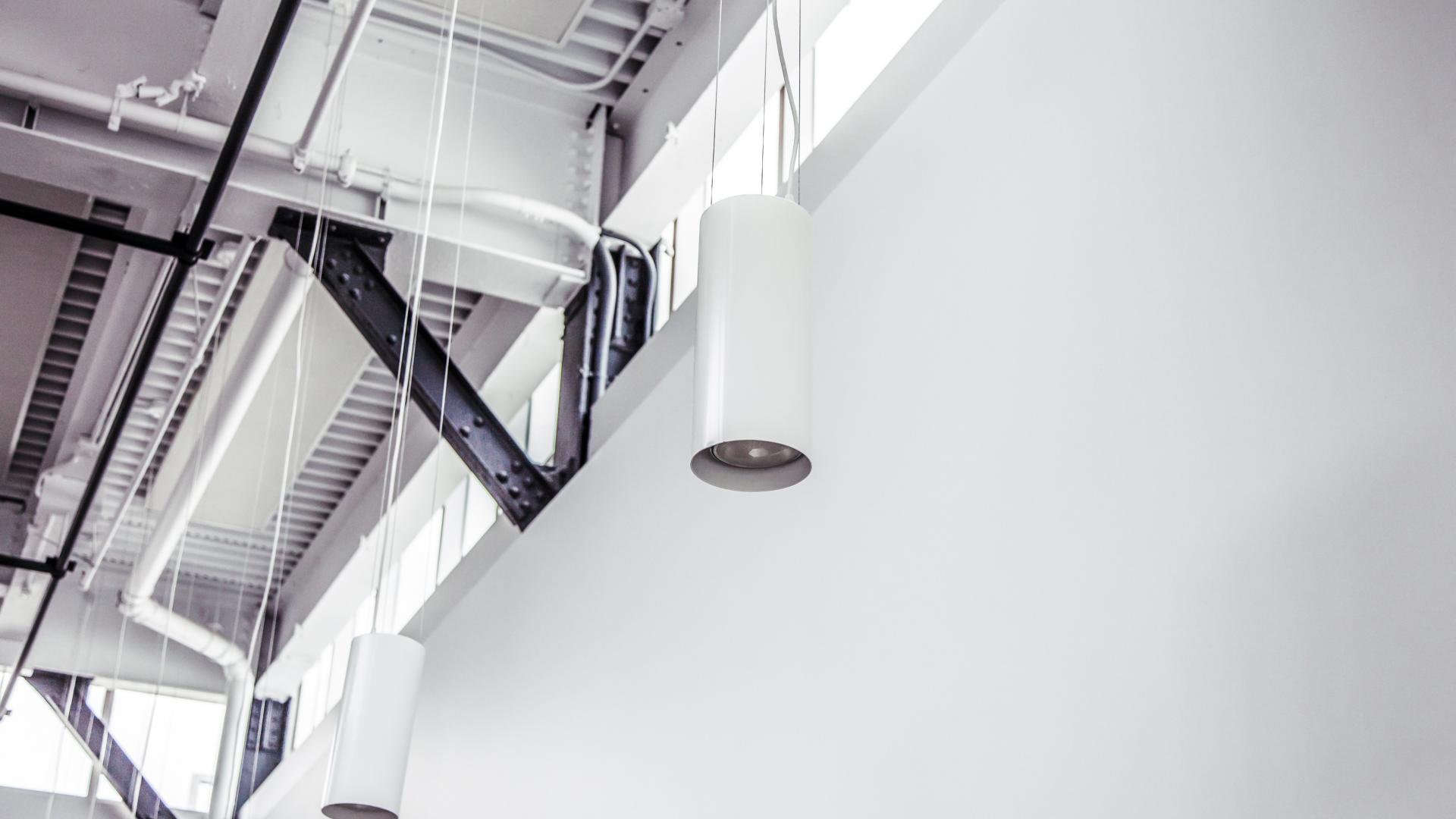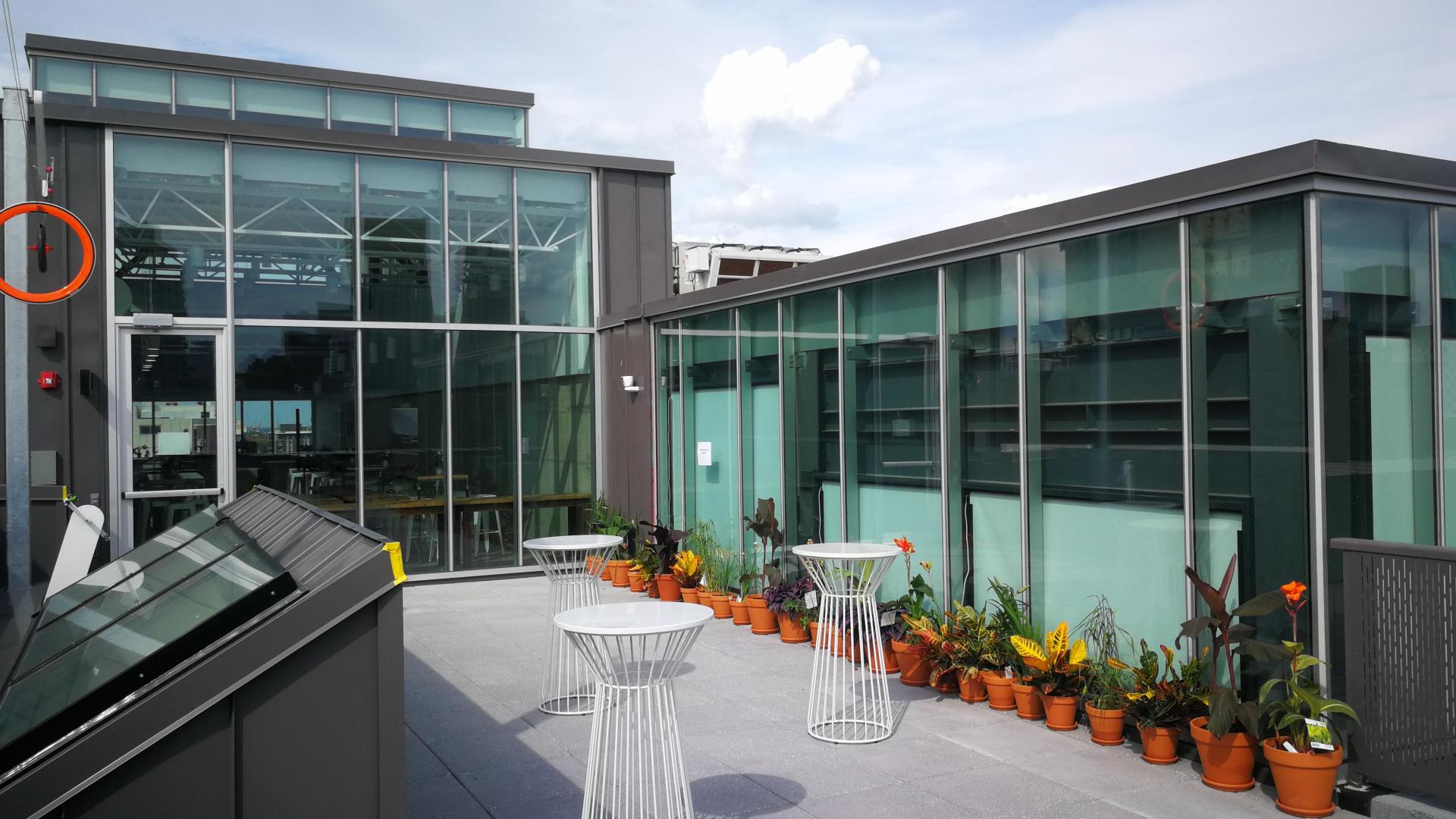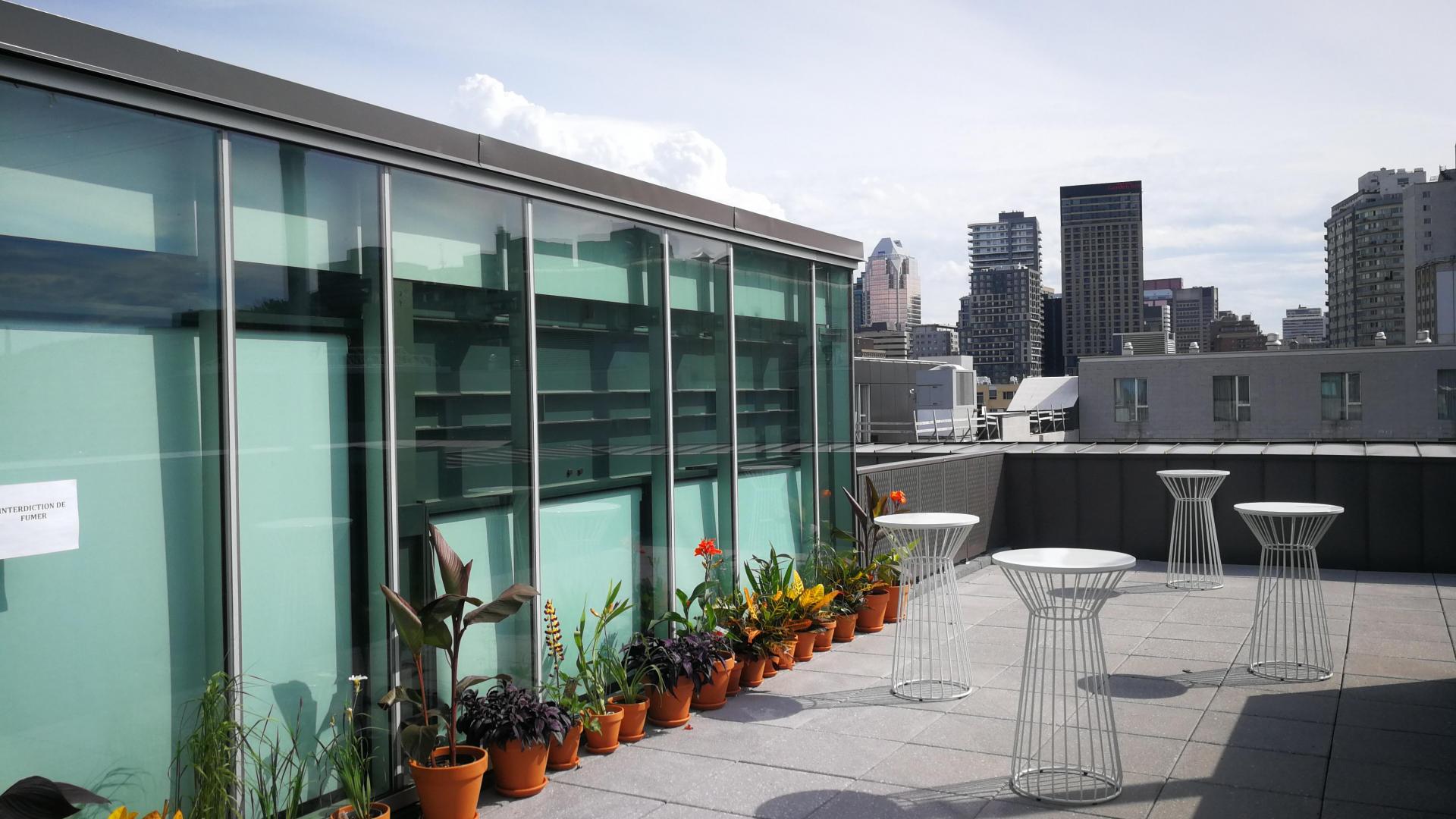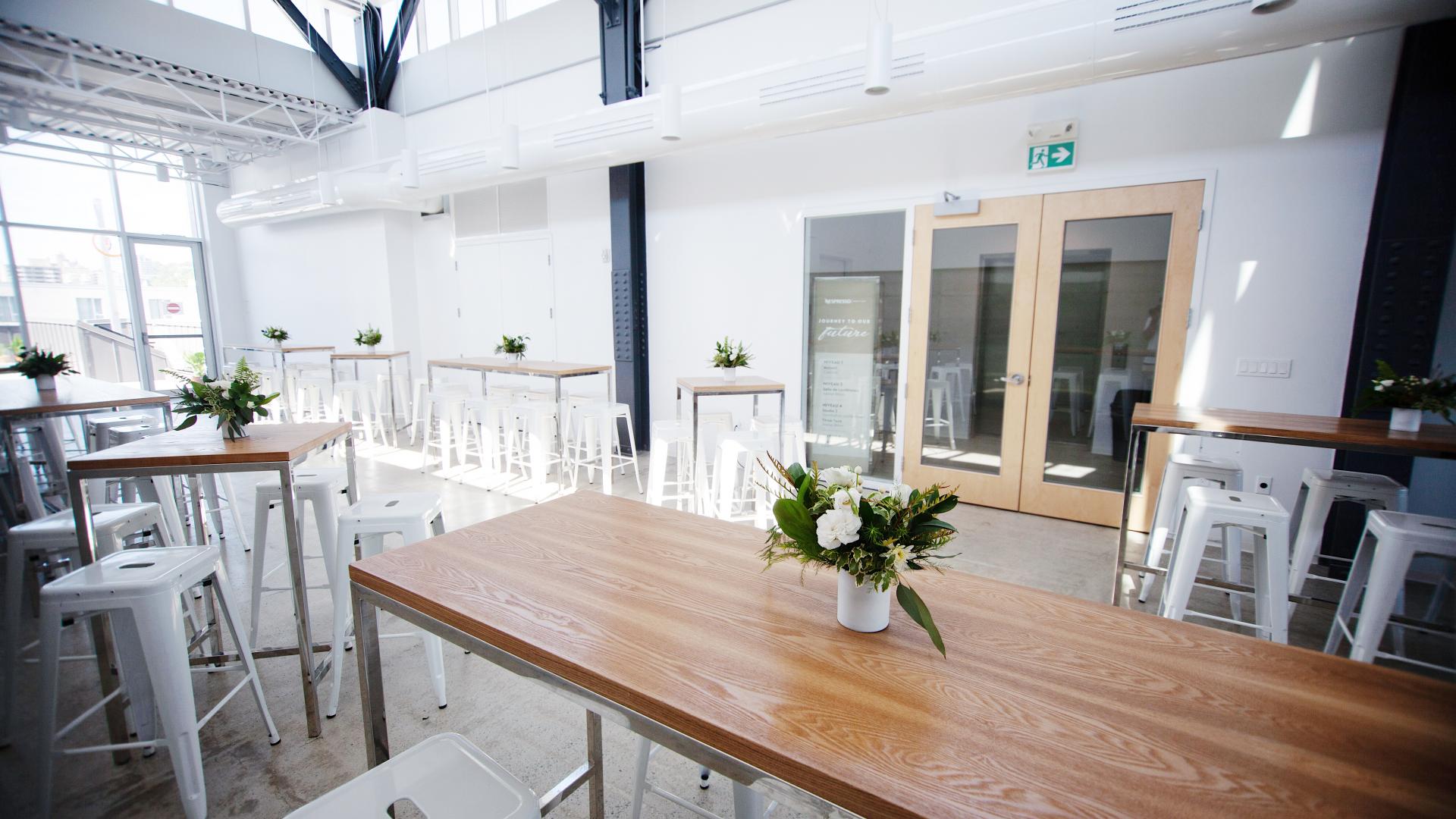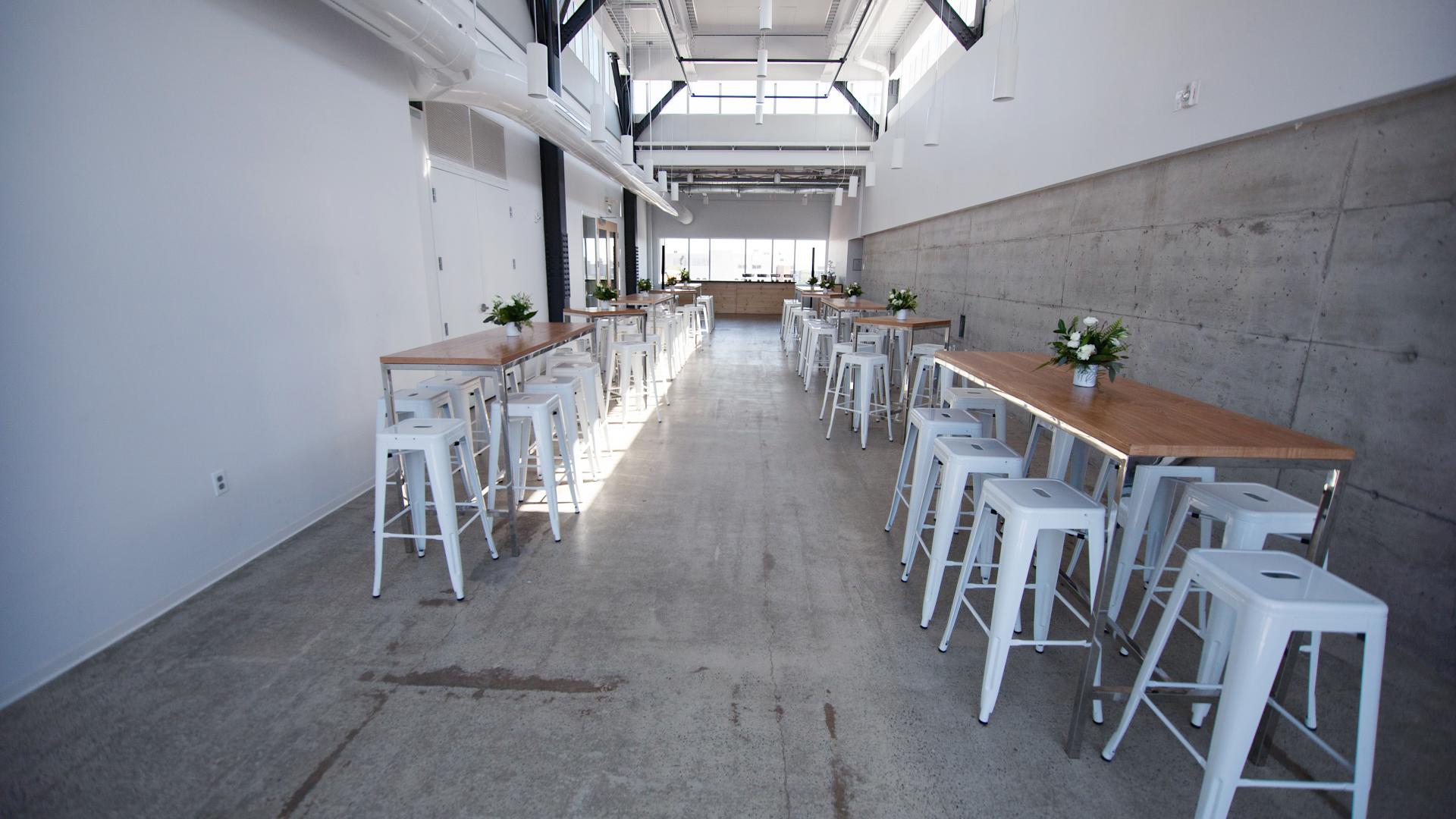 Level 1 • Ground floor
3D Visit
• Entrance on Saint Laurent Boulevard
• Bar
• Cloakroom
• Washrooms
• Direct access to Studio 1
Surface area
2 300 ft2 / 213 m2
Dimensions
56 pi x 26 ft / 17,8 m x 7,7 m
Height
12 ft / 3,7 m
Capacity
Maximum : 430 people
Cocktail : 400 personnes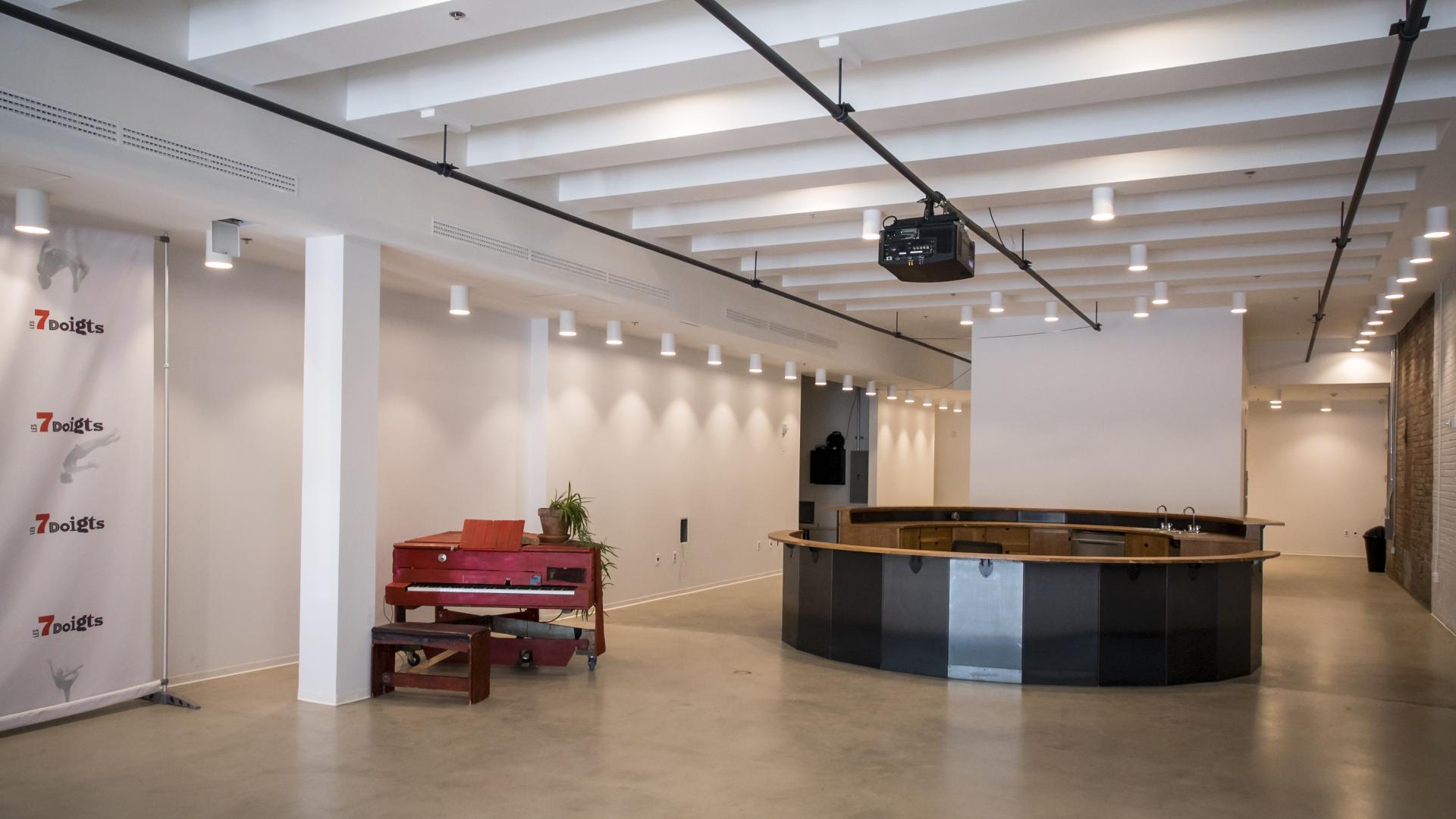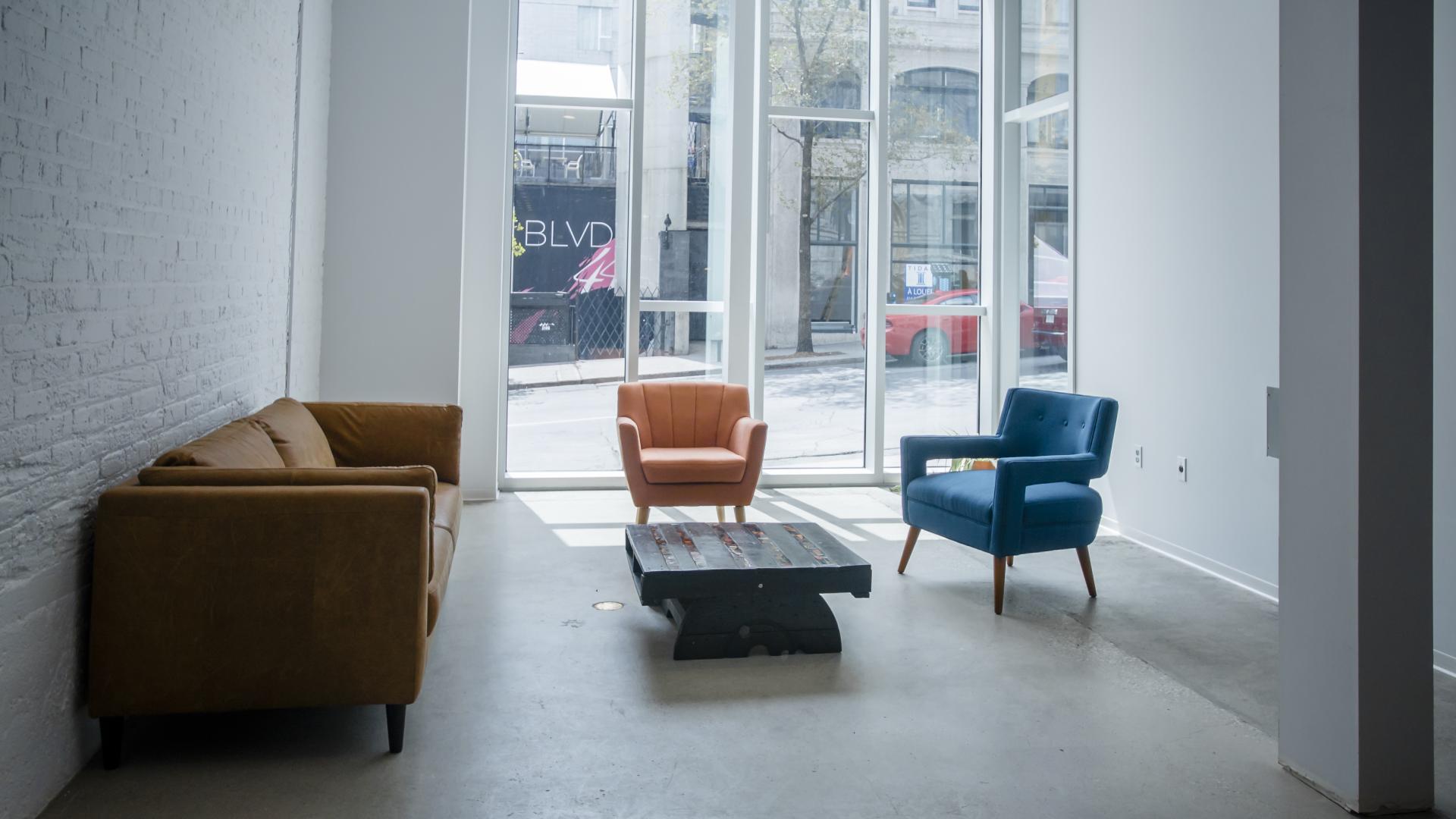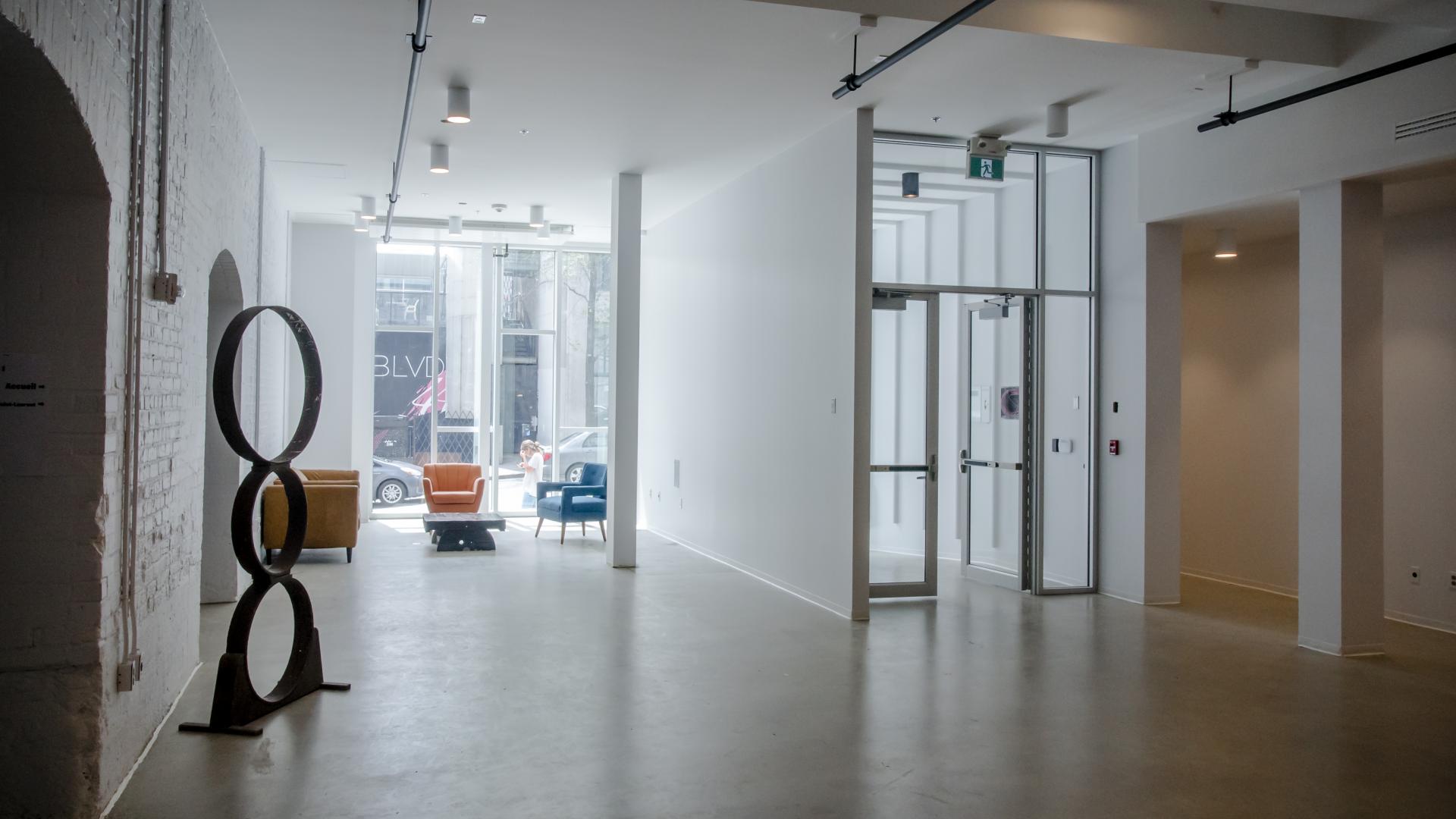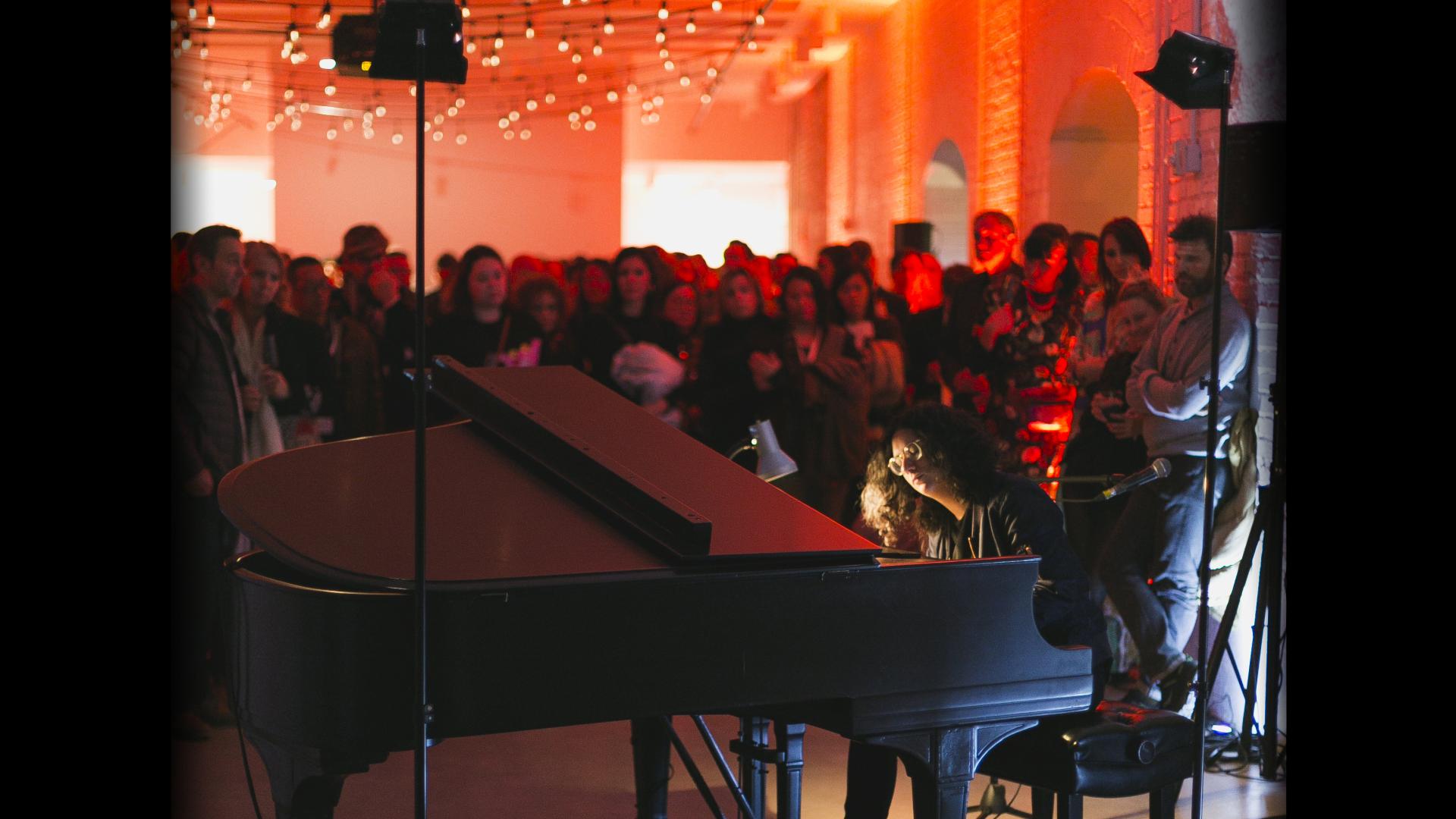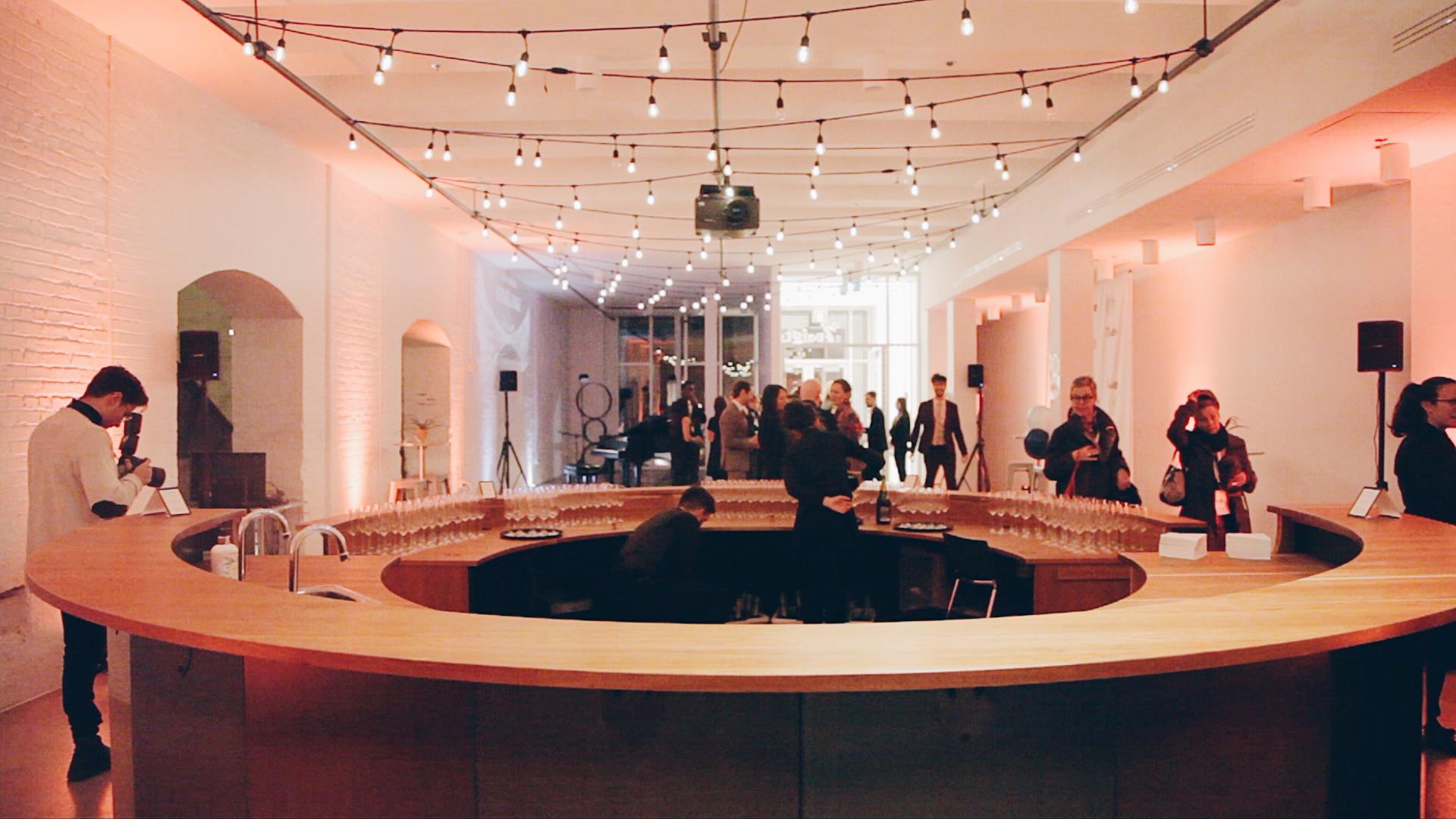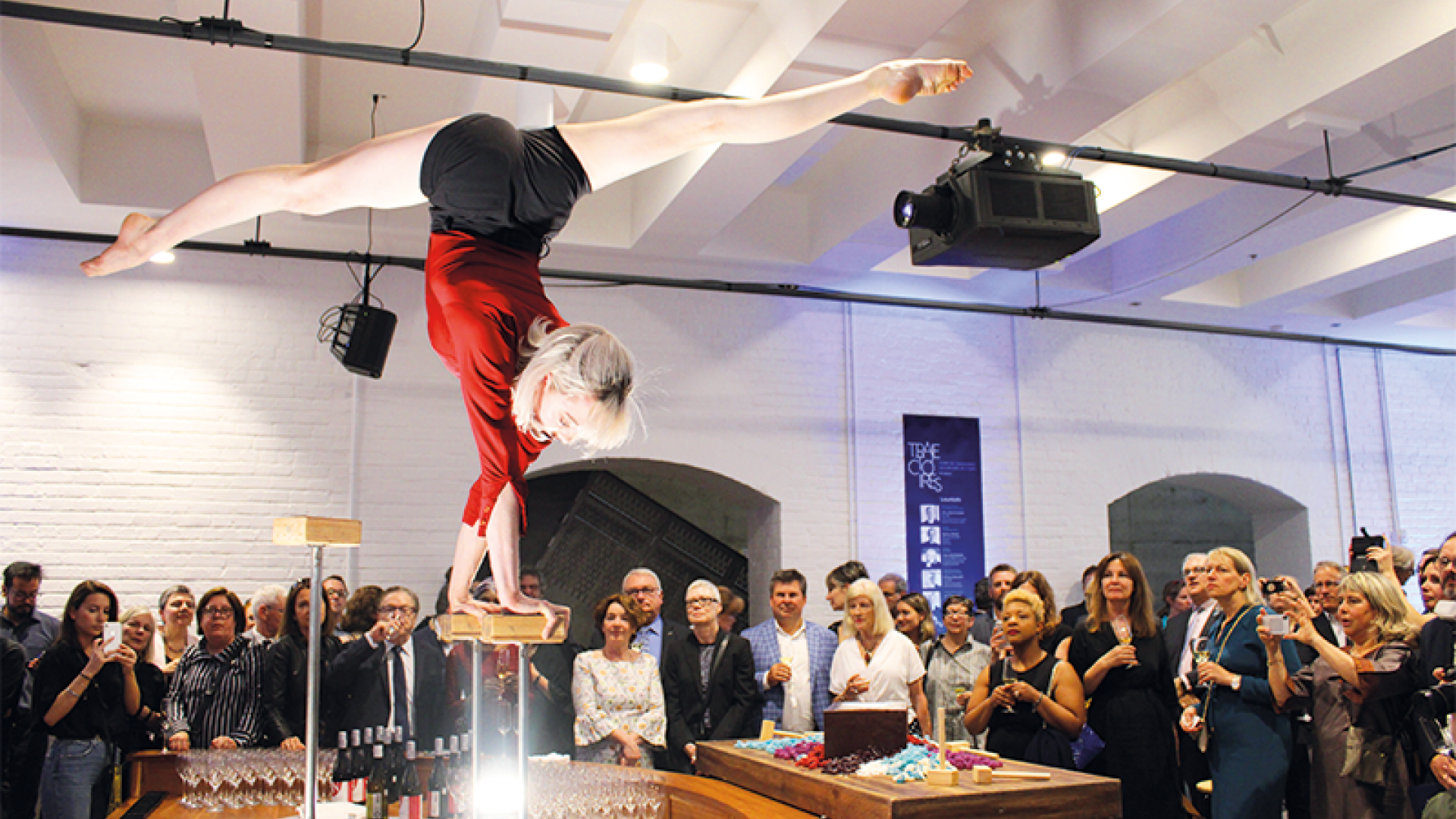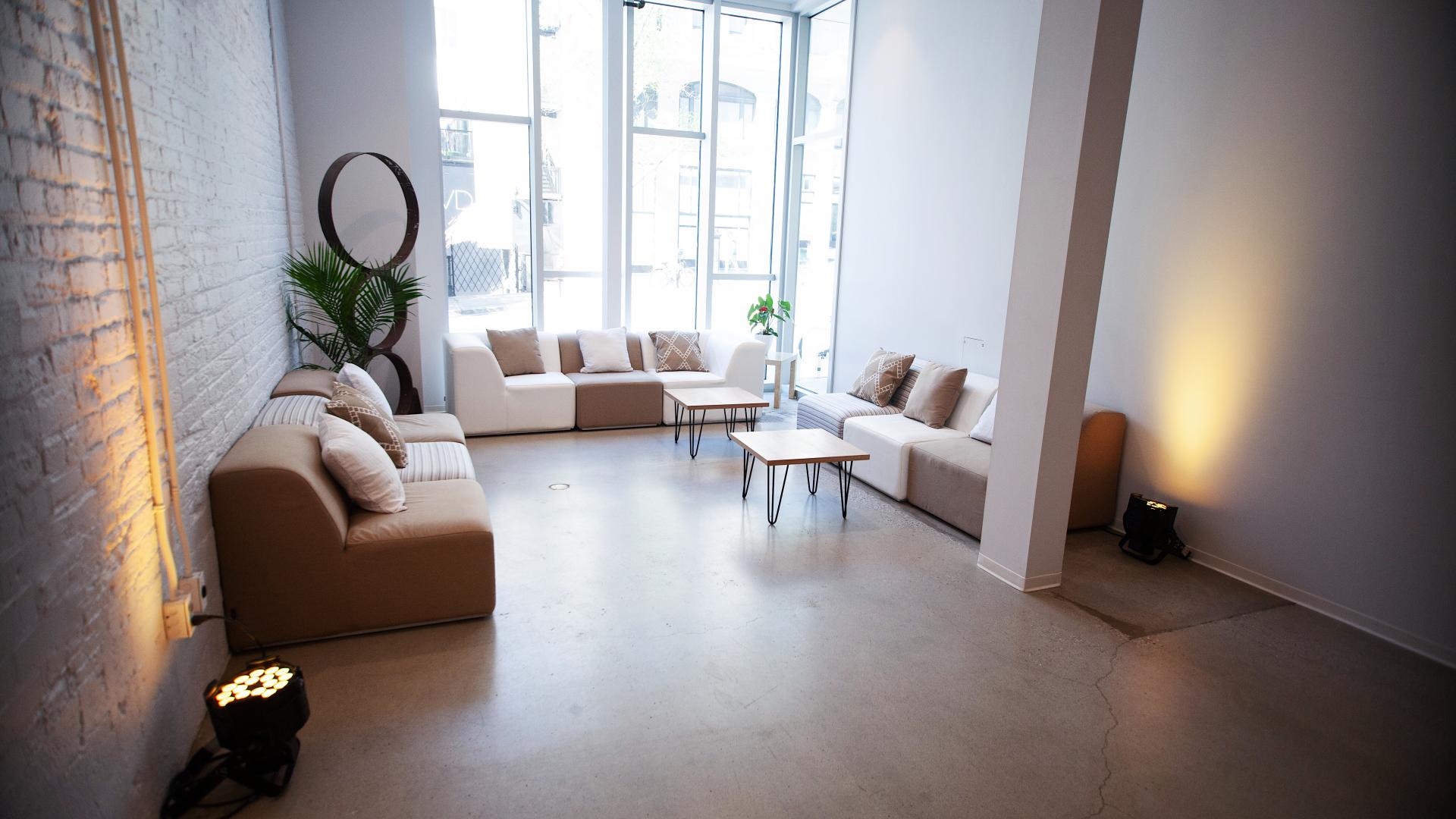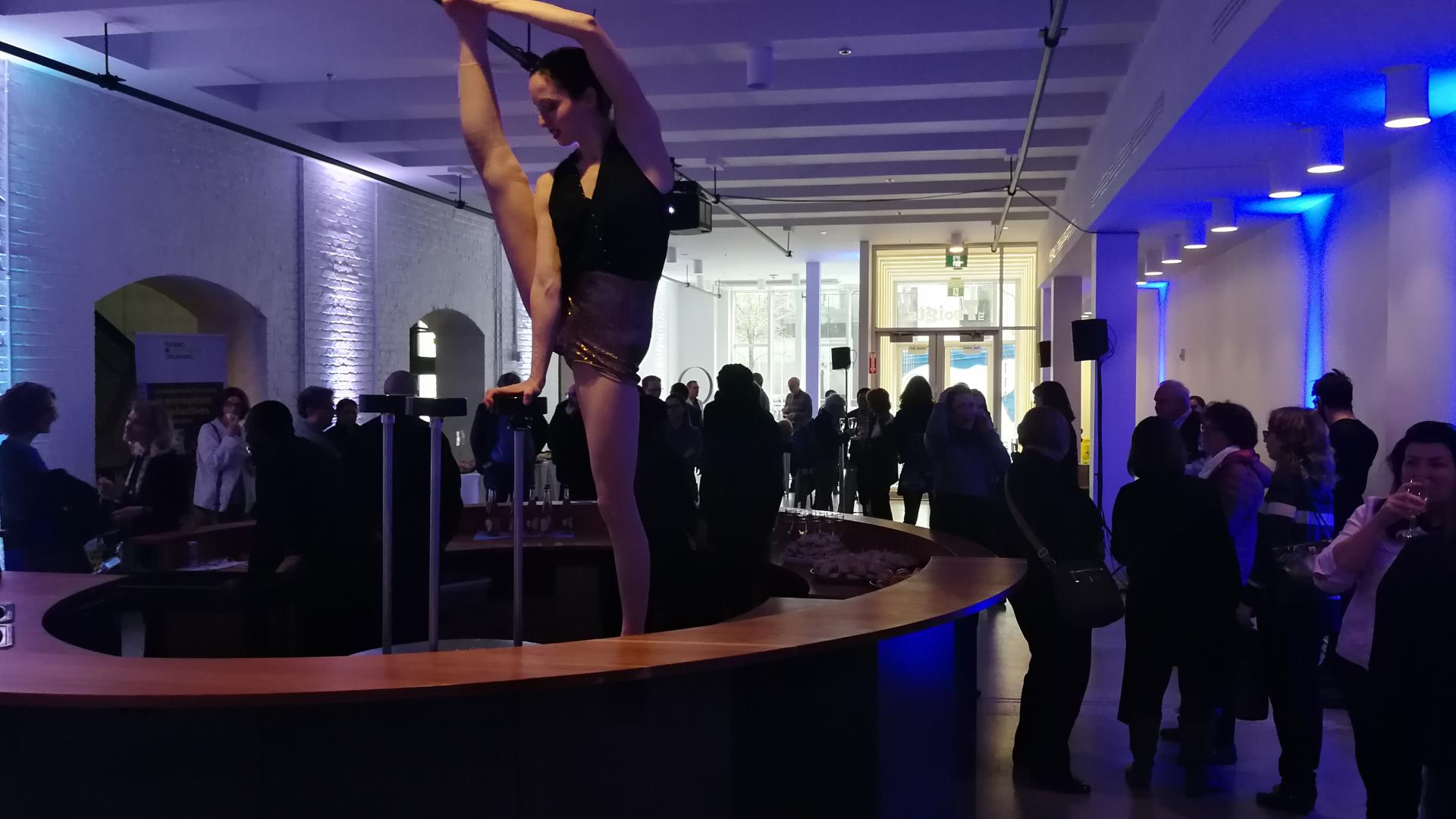 Level 2
• Elevator
• Cloakroom
• Catering area
• Washrooms
Surface area
1 453 ft2 / 135 m2

Dimensions
56 ft x 26 ft / 17,8 m x 7,7 m
Height
20 ft / 6,1 m
Capacity
Maximum : 60 people

Level 3

Capacity : 20 people
The 7 Finger's Creation and Production Center is only possible because of the financial participation of public and private partners, including Québec Governement, Canadian Heritage, City of Montréal and Caisse de l'économie solidaire Desjardins.
The Ville-Marie Borough has helped to purchase equipment in order to better receive its citizens during events.