IN THE HEART OF THE QUARTIER DES SPECTACLES
A CREATIVE SPACE
A VENUE FOR PROFESSIONAL ARTISTS
AN EXCEPTIONAL SETTING FOR YOUR EVENT
The doors of our Creation Center are open to training for professional circus and performing artists. Our studios offer specialized equipment and facilities to practice many disciplines, both on the ground and in the air. As part of the Desjardins-powered open training program, access to our studios is free.
Before making a reservation on our SimplyBookme platform for open training or professional workshops, please first make sure you are approved for the 7 Fingers Open Training Program.
The approval criteria are:
- Graduation or graduation from a recognized professional circus school And/or
- Have a minimum of two years of practice as a professional circus artist with a reputable circus company, including touring experience.
If you meet one of these two criteria, you must send us the following information by email to entrainement@les7doigts.com :
- Portrait photo (a separate file from the CV for extraction)
- Updated CV
- Video link of each discipline for which you wish to be approved. It must be attached and not uploaded (We transfer and google drive are not allowed).
Please note that a minimum of 48 hours is required for approval. If you wish to be accompanied by a coach, rigger, longeur, trainer or recognized expert in their field, please note that they must be individually approved for the 7 Fingers Free Training Program. Unfortunately, we will have to deny access to the free training and professional workshops to those who have not been approved in advance.
If you have any questions about open practice or storage of your items, we can be reached at entrainement@les7doigts.com.
Rehabilitation care and prevention of musculoskeletal injuries.
Kinatex Sport Physio Rockland is now our official clinic for rehabilitation care and prevention of musculoskeletal injuries. Artists registered for free training will be able to benefit from physiotherapy services within our Studios at a privileged rate. (reservations)
The osteopath Faon Shane also offers on-site massage therapy services.
Creation Residencies - Impact Project
The Conseil des Arts de Montréal, Les 7 Doigts, Cirque Éloize, En Piste and TOHU are launching the first edition of a brand new pilot project.
This project will provide an opportunity for an arts collective or a circus arts organization to develop original creations, through research and exploration of new dramatic writing for circus arts, unfettered by the constraints of presentation. It also aims to promote independent, "auteur" circus works and the emergence of new aesthetics.
The recipient will receive a Conseil des Arts de Montréal grant to carry out a four-week residency, which will provide an opportunity to achieve an initial stage of documented development, further enabling them to seek out partners, and both public and private sources of funding. The recipient will also receive professional guidance and excellent networking opportunities from the circus arts national network, En piste.
Immersive workshops
The industry of the performing arts uses cutting edge methodologies and management systems. What parallels and lessons could be taken from this sector and applied to the context of your own business?
In this novel experience, we bring you behind the scenes of the performing arts world and share our knowledge of it with you. What systems and methods have been implemented in order to combine intuition, creativity, precision and efficiency?
This adventure was developed with Humance, whose experience in coaching and in company training will ensure a program adapted to your business' needs.
Your Custom Designed Events
An exceptional setting for hosting your events, for which we can create a unique, immersive, and spectacular concept.
Give your guests an extraordinary experience in a heritage location, in the heart of the Quartier des Spectacles.
60,000 square feet spread across 7 floors, including 2 terraces.
Our modular spaces are available for launches, exhibitions, openings, birthdays, happy hours, workshops, pop-up stores, fashion shows, and other customized events.
• Breathtaking view of downtown Montreal • Catering service • Loading dock • Nearby metro station, bus lines, and Bixi bikes • Accessibility for people with reduced mobility
For more information, please fill this form
Level 0
3D Visit

• Independent entrance on St-Laurent Boulevard
• Adjoining foyer
• Direct access to the reception
• Cloakroom
• Catering area
• Washrooms
Surface Area
4 104 ft2 / 380 m2

Dimensions
76 ft x 54 ft / 23,2 m x 16,4 m
Height
35 ft / 10,6 m
Capacity
Maximum : 600 people
Banquet : 280 personnes
Cocktail : 400 personnes
School : 240 personnes
Conference : 416 personnes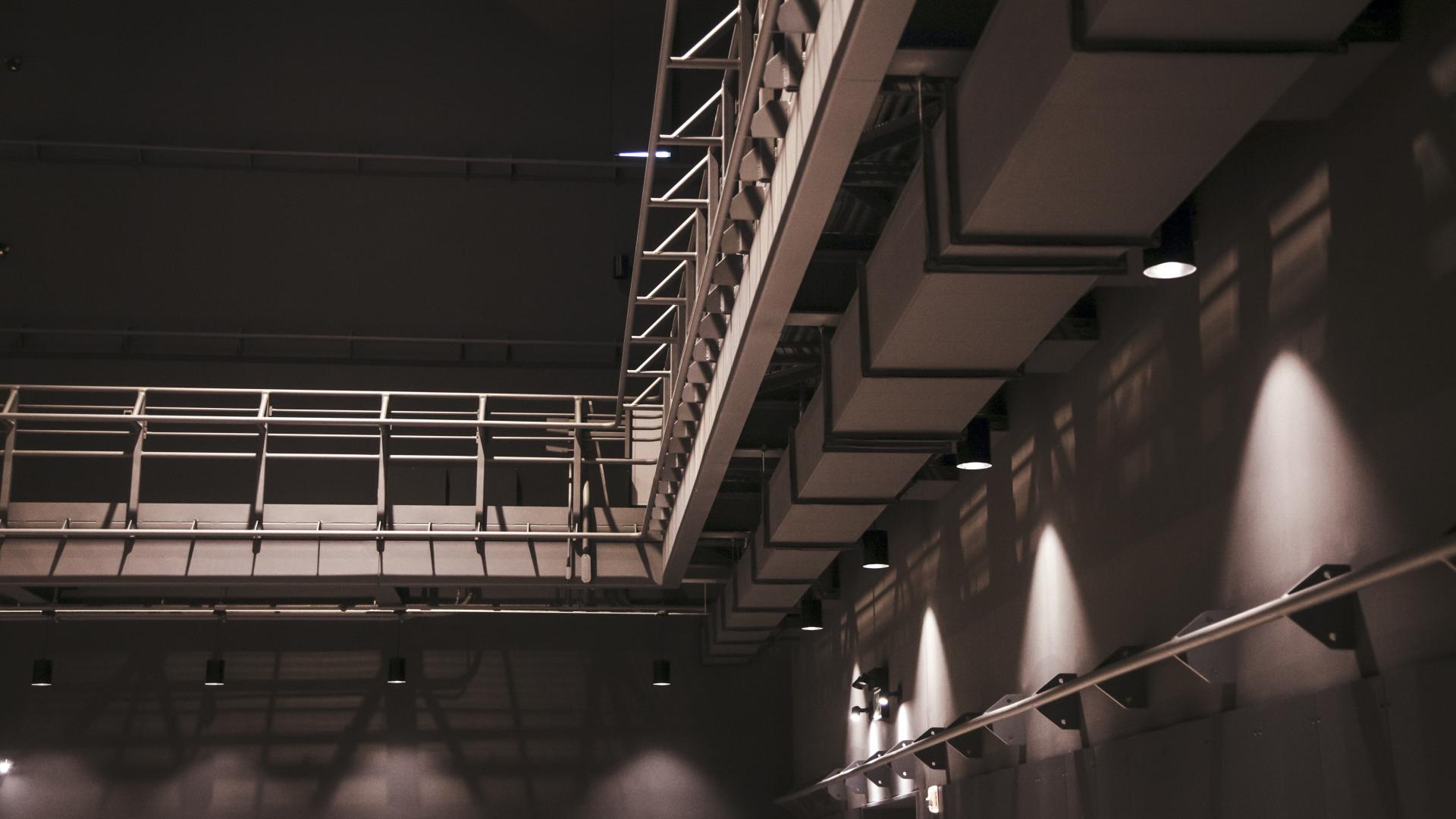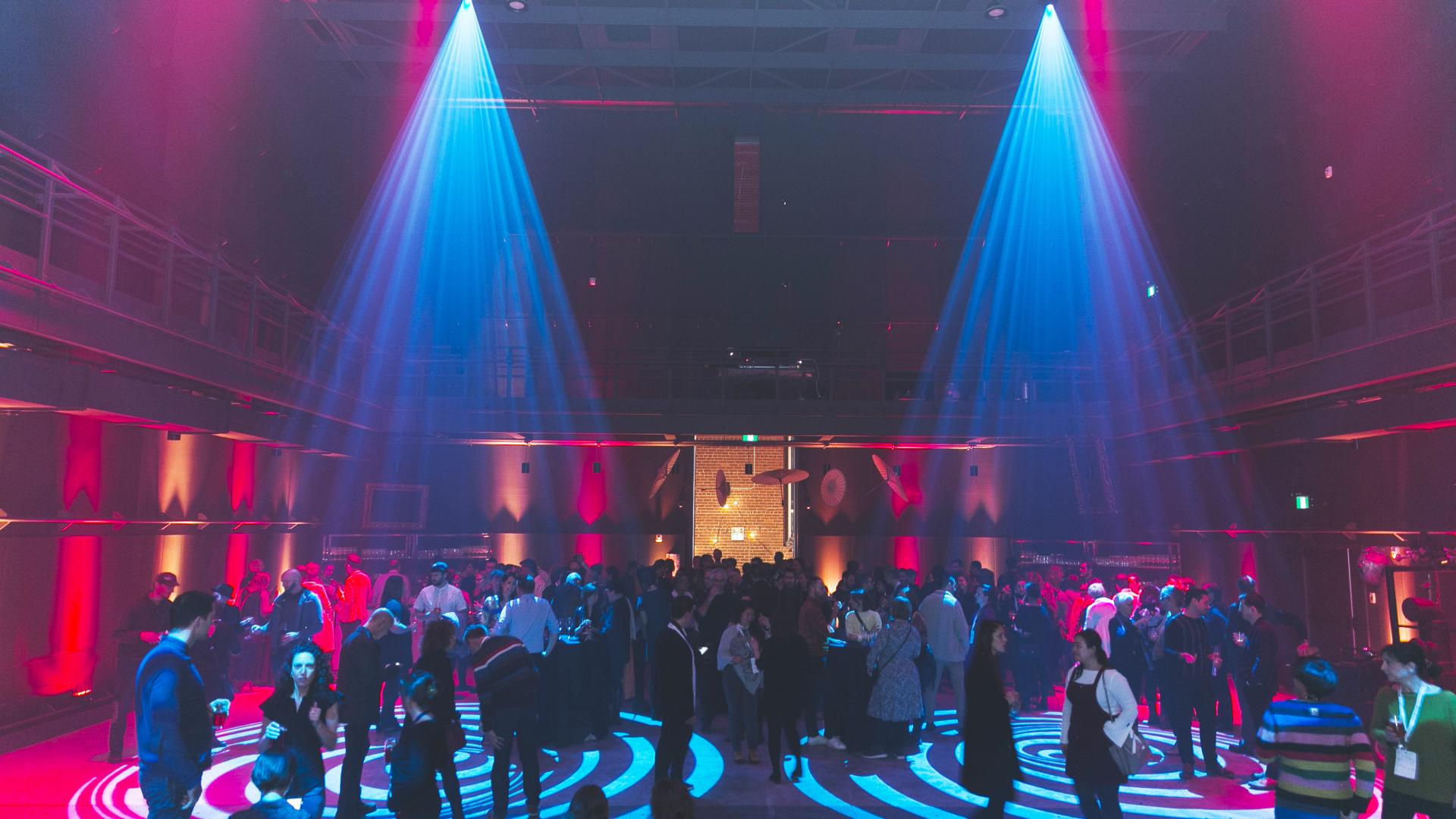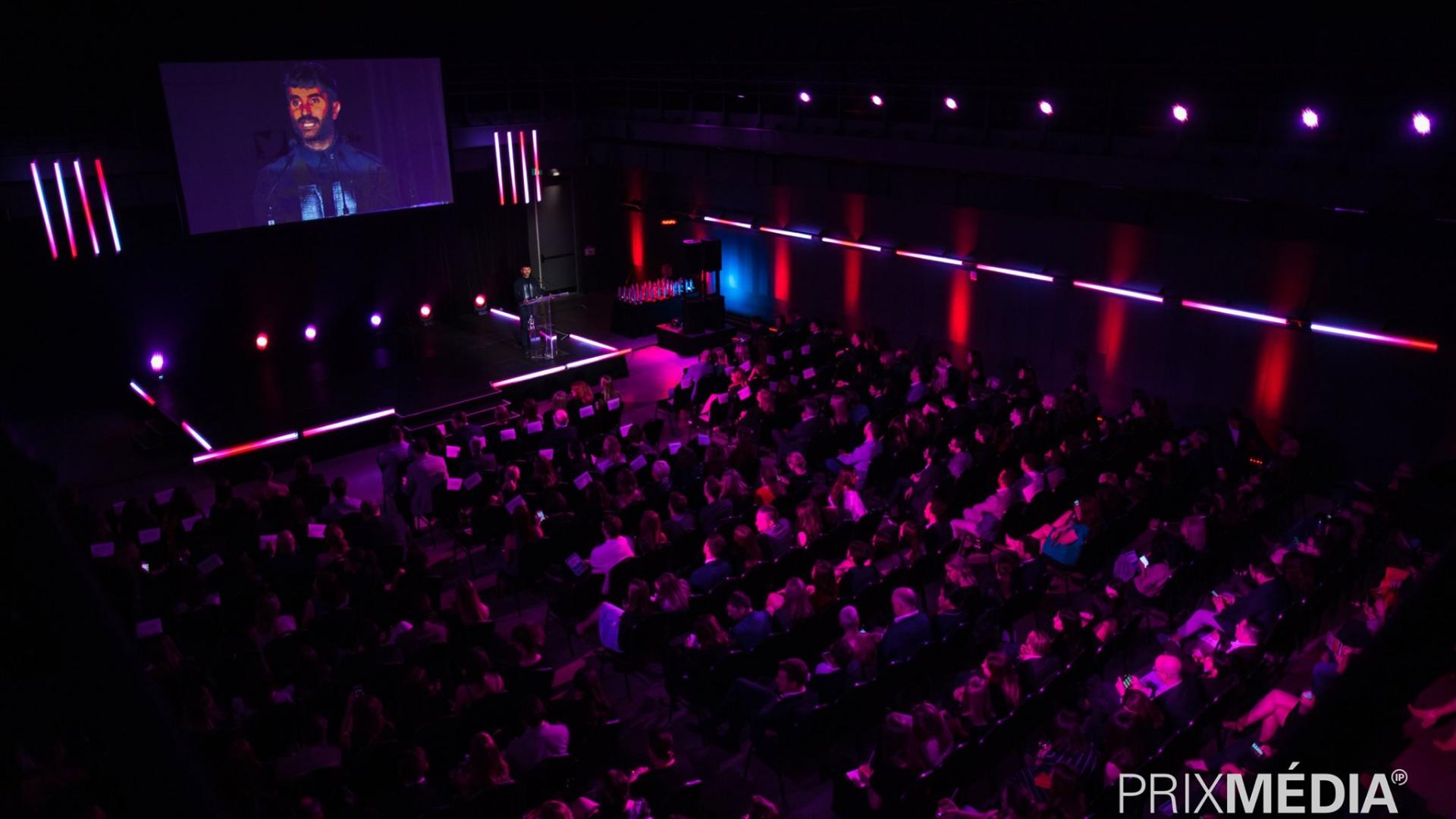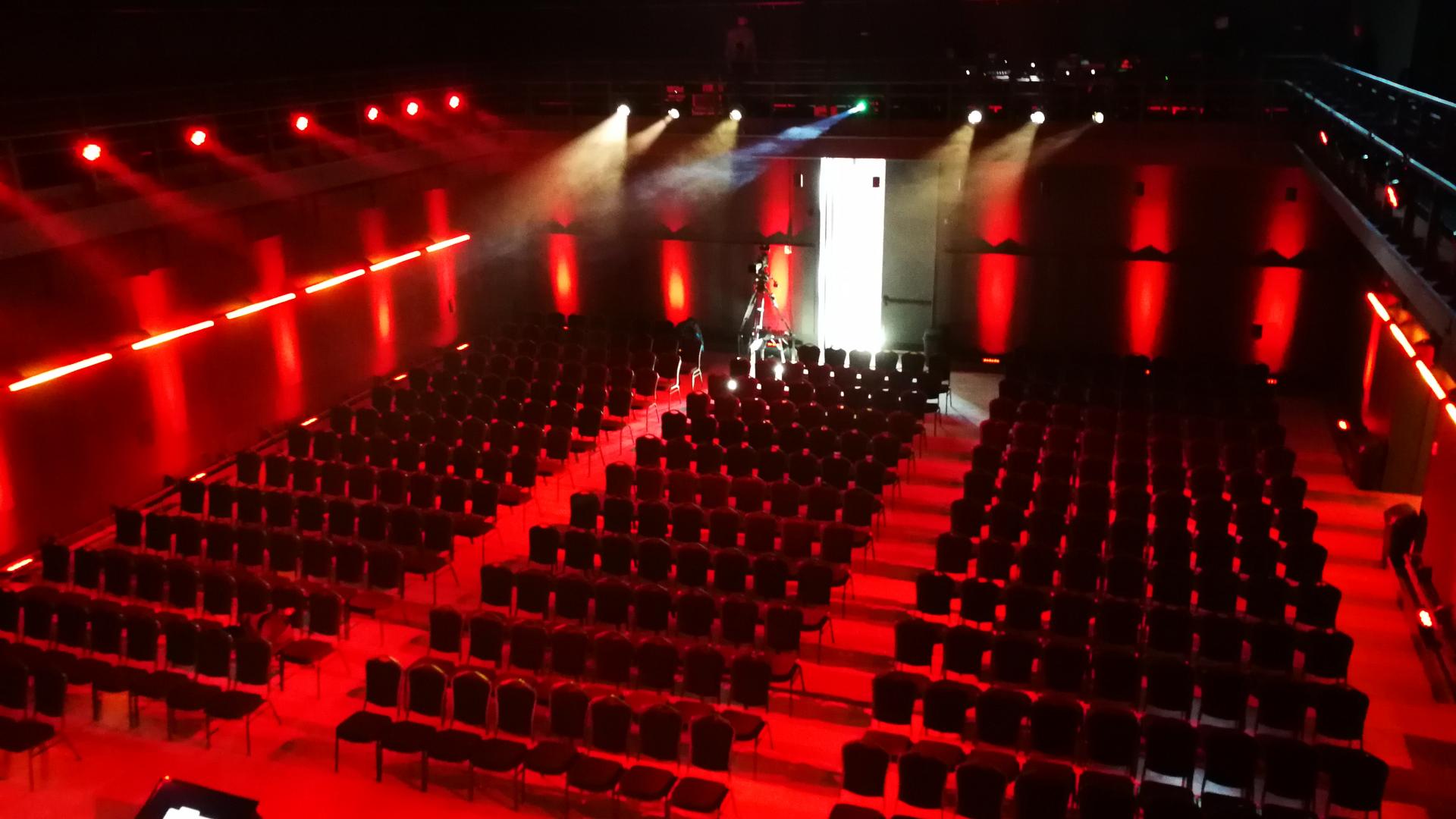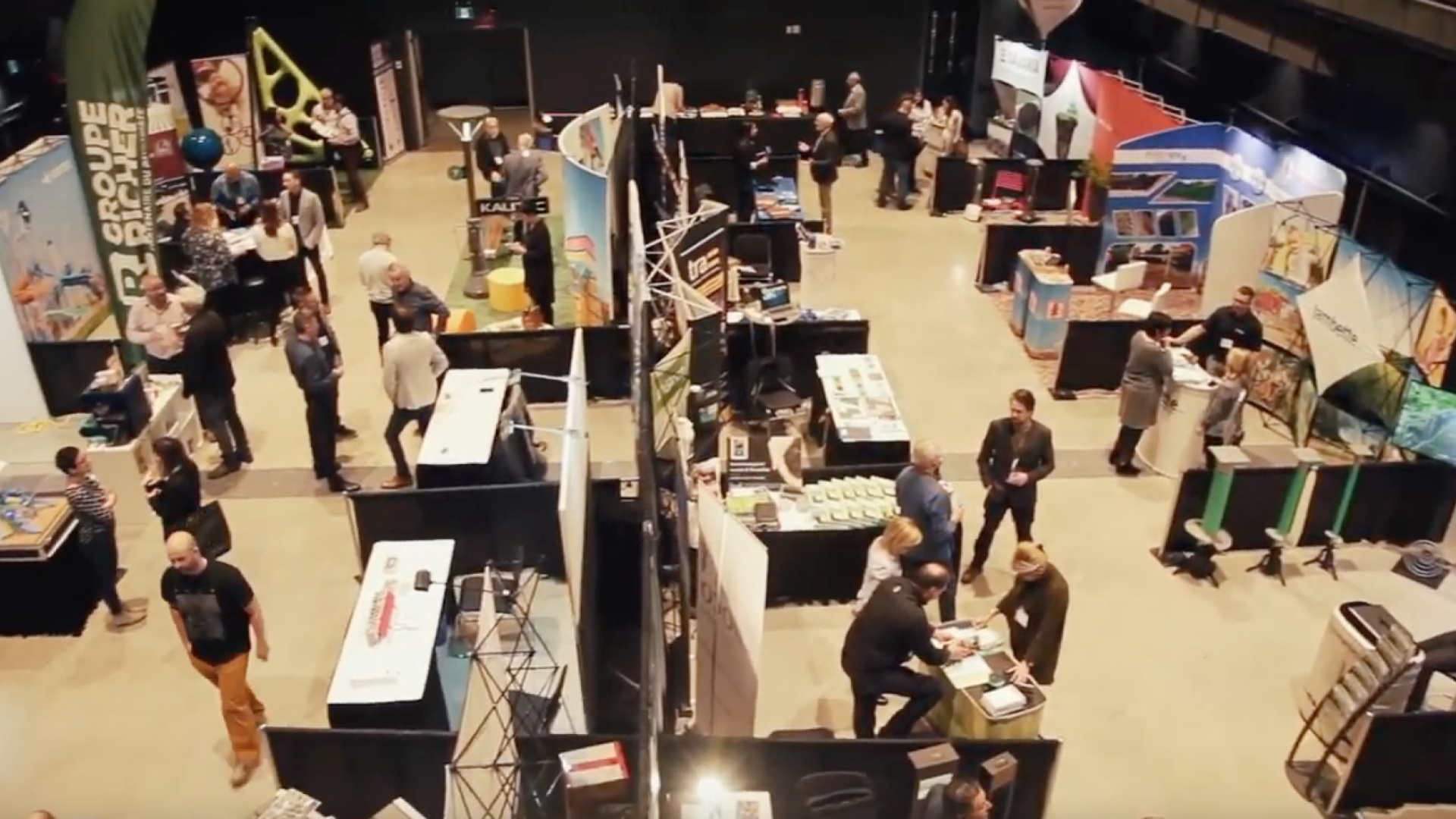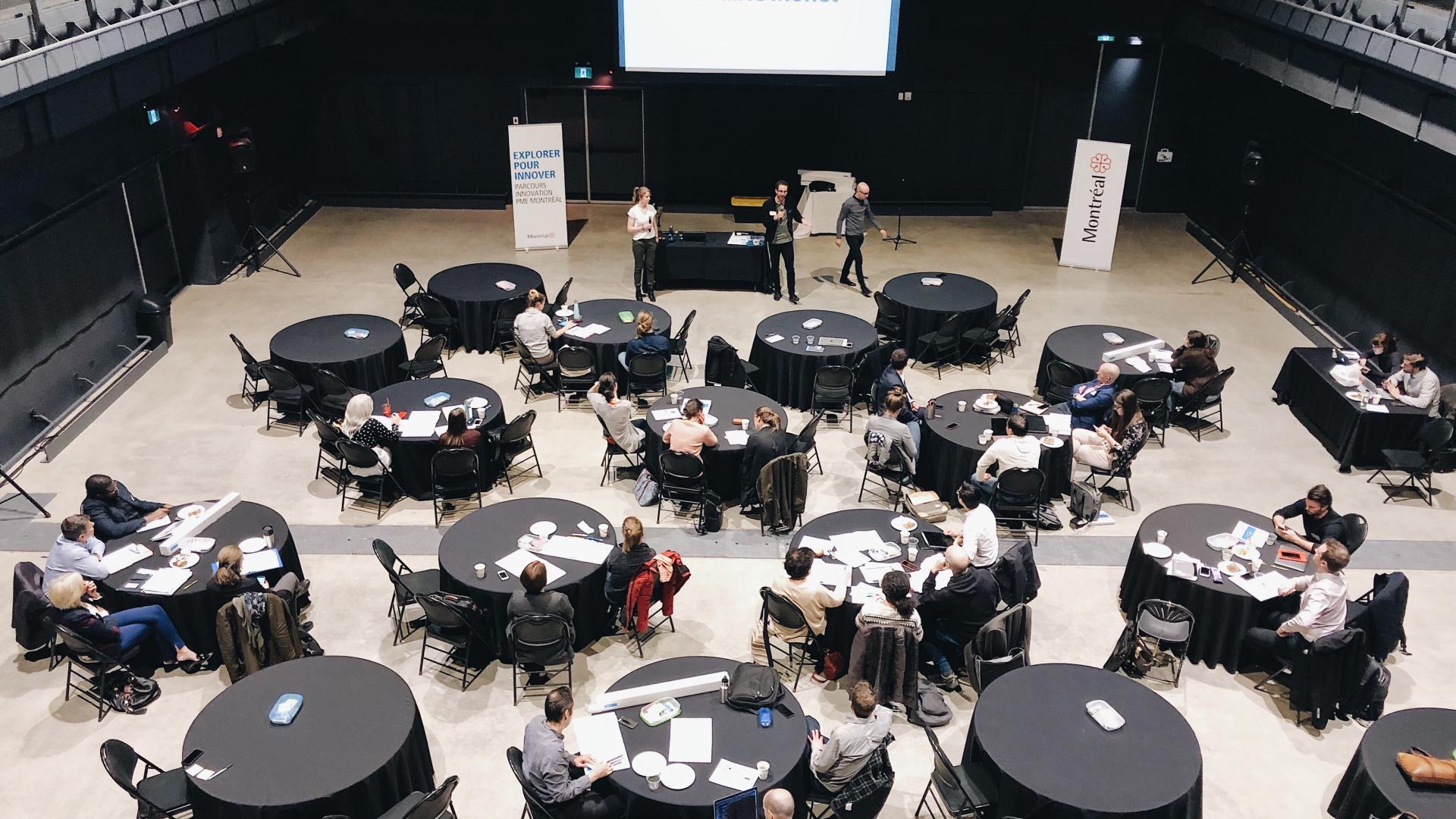 Level 4
3D Visit

• Elevator
• Cloakroom
• Catering area
• Washrooms
Surface area
4 095 ft2 / 372 m2

Dimensions
91 ft x 45 ft / 27,7 m x 13,8 m
Height
29 ft / 8,8 m
Capacity
Maximum : 250 people
Banquet : 250 personnes
Cocktail : 250 personnes
School : 250 personnes
Conference : 250 personnes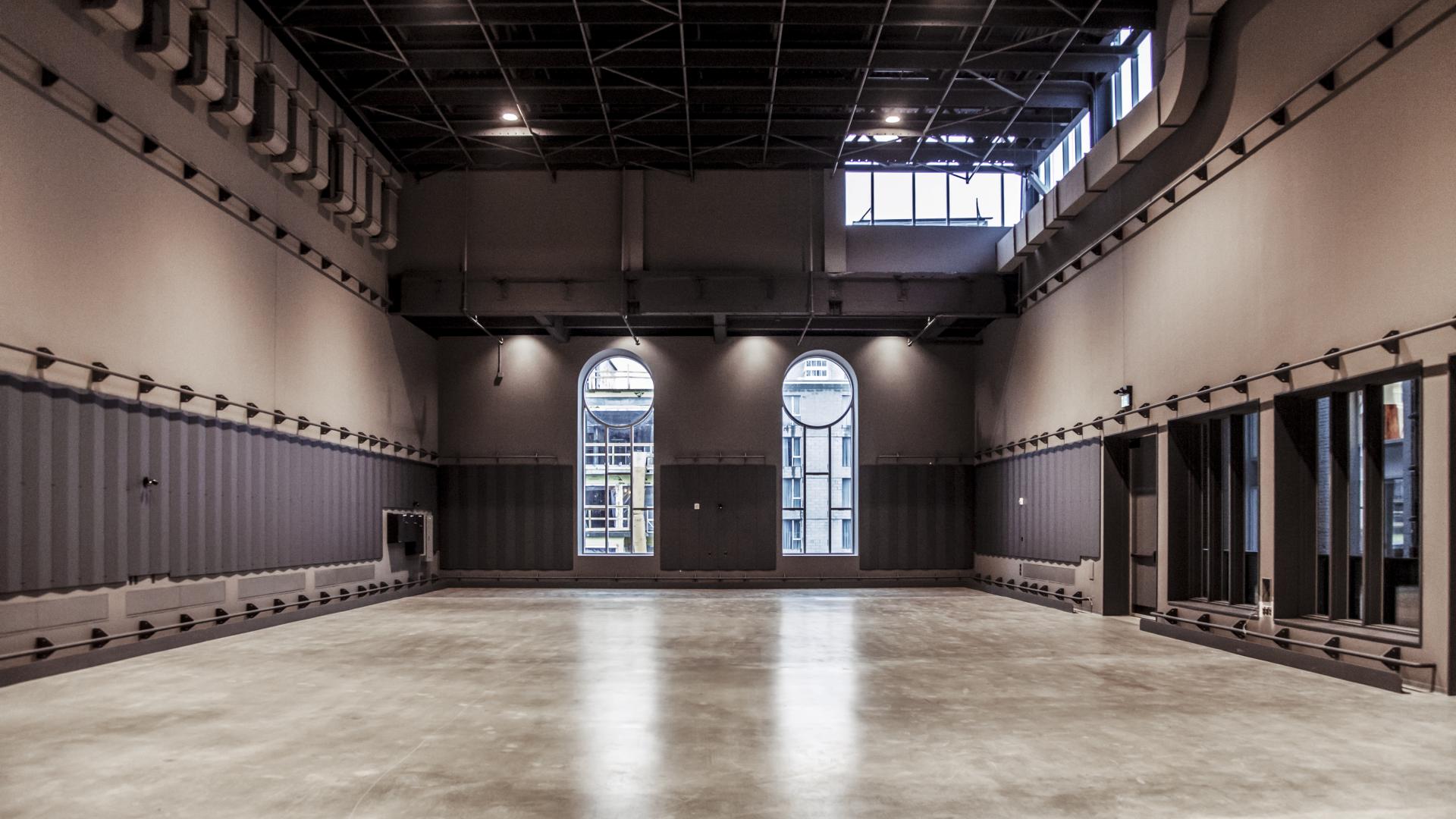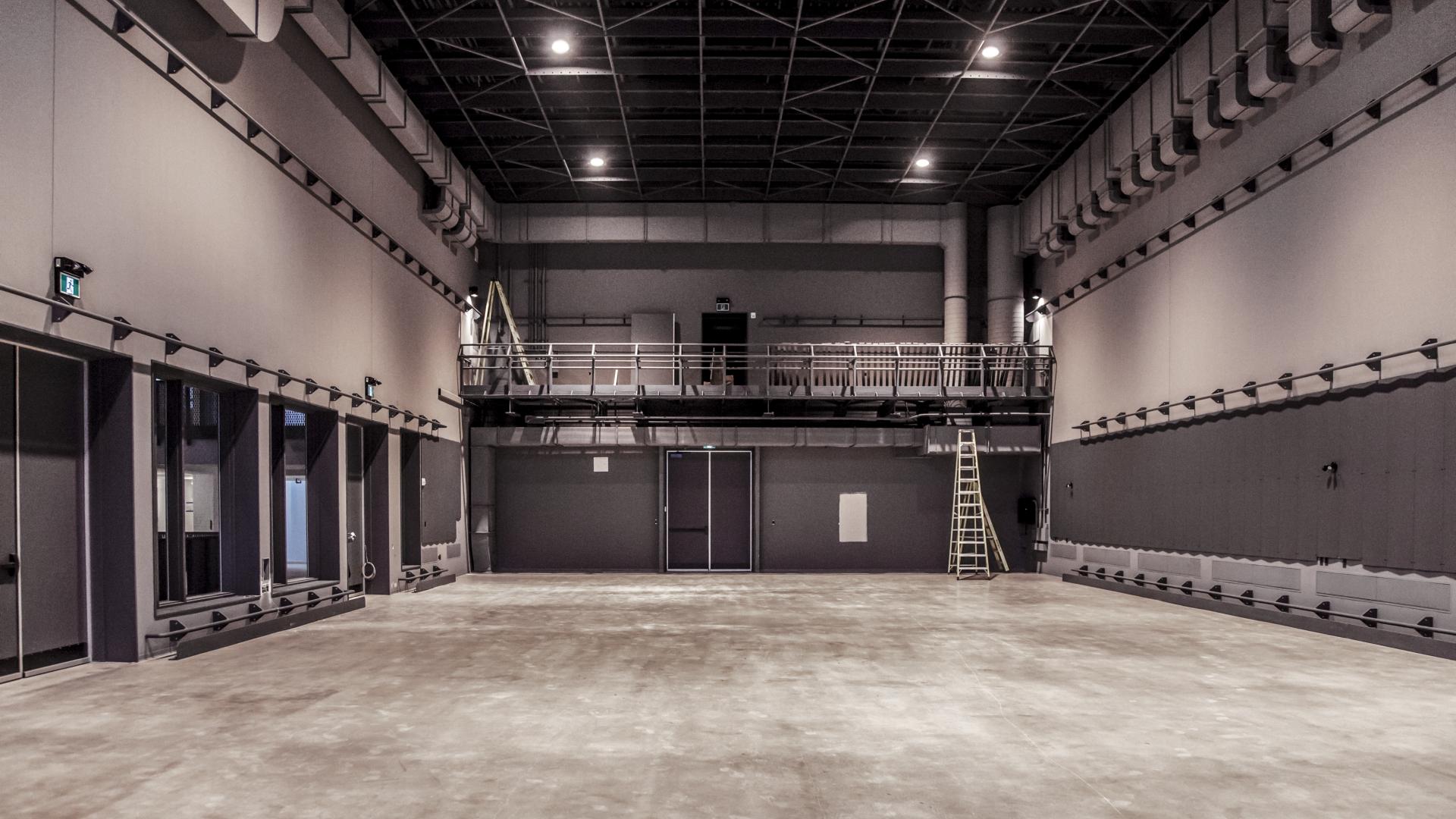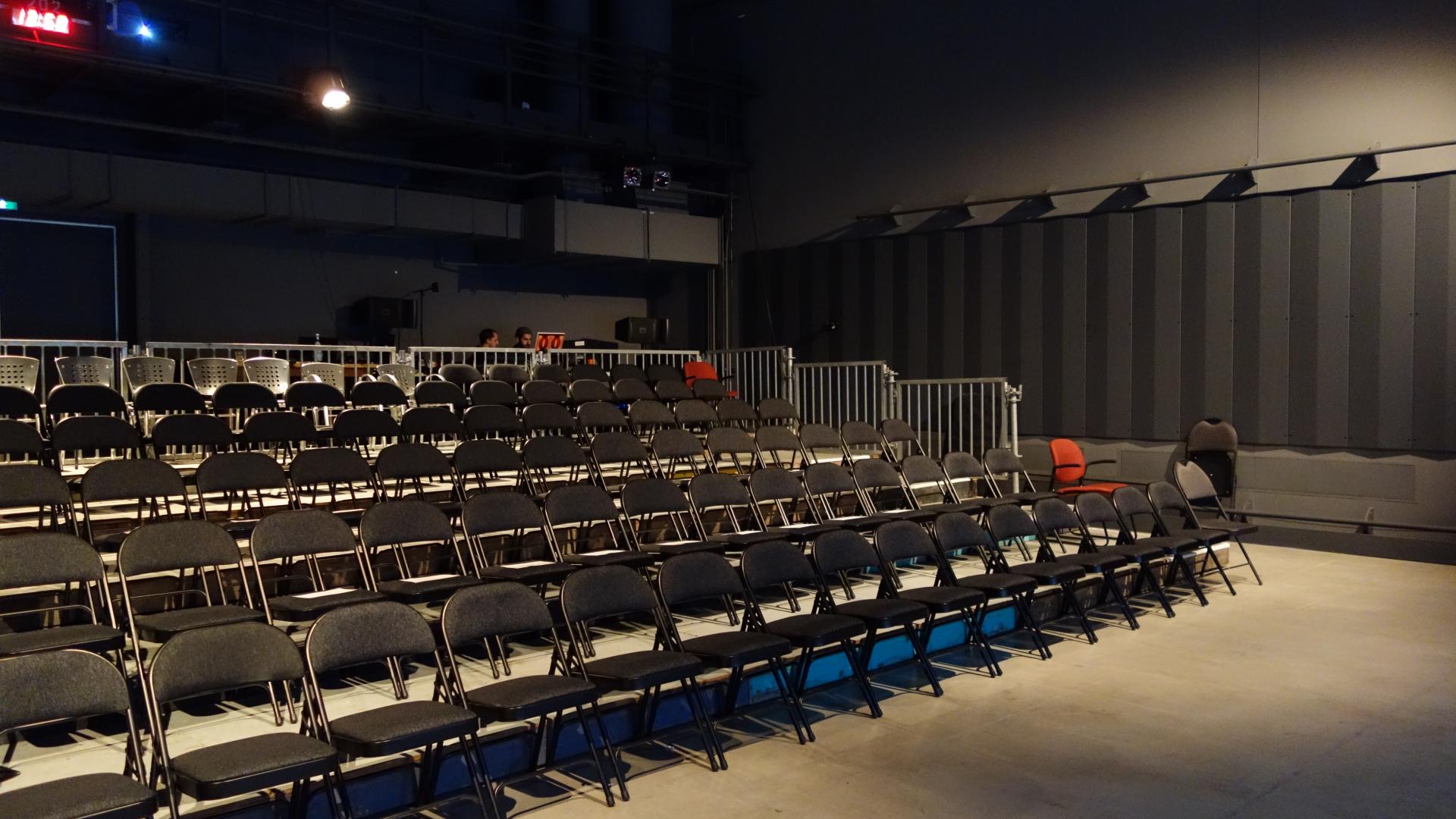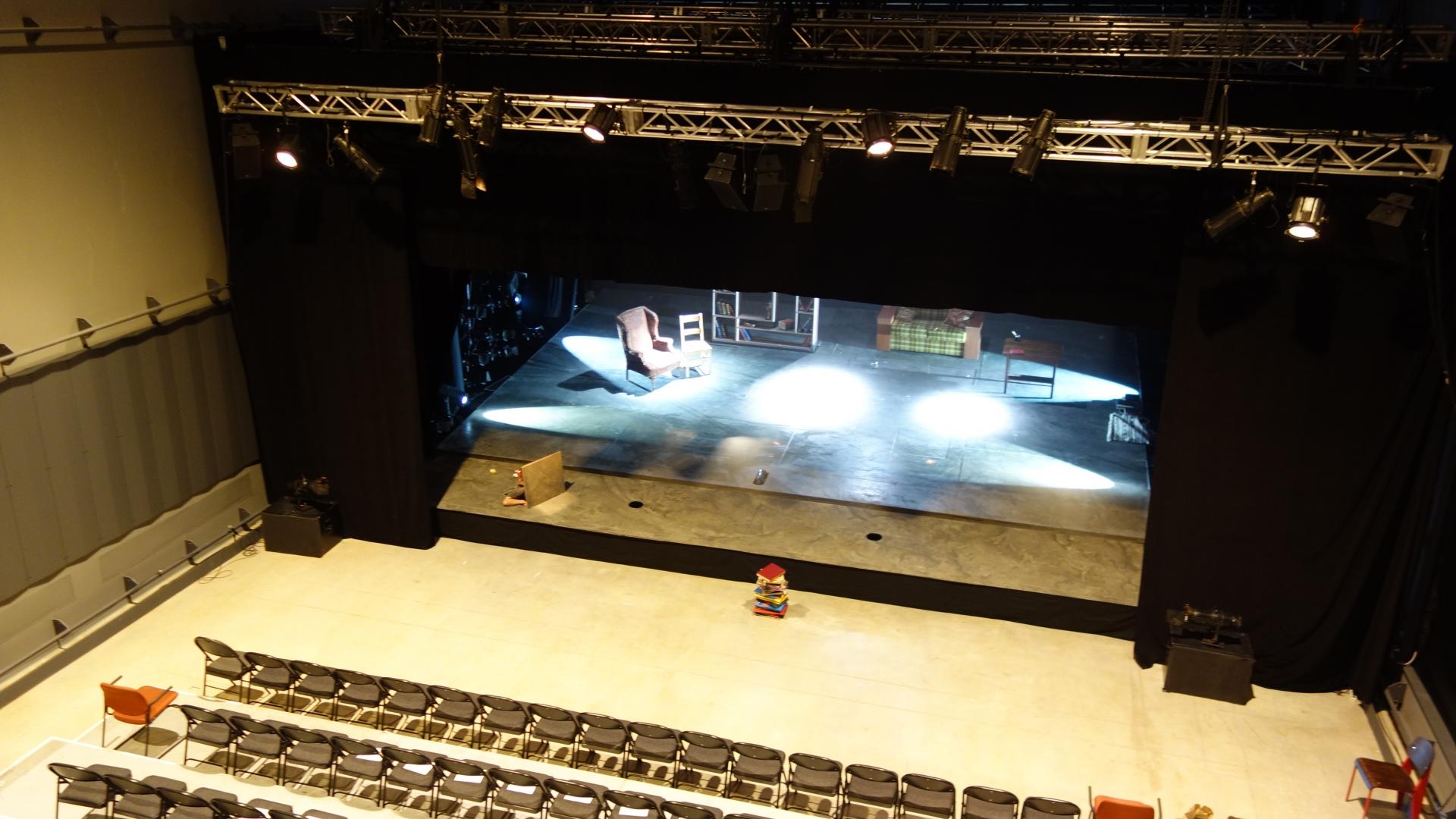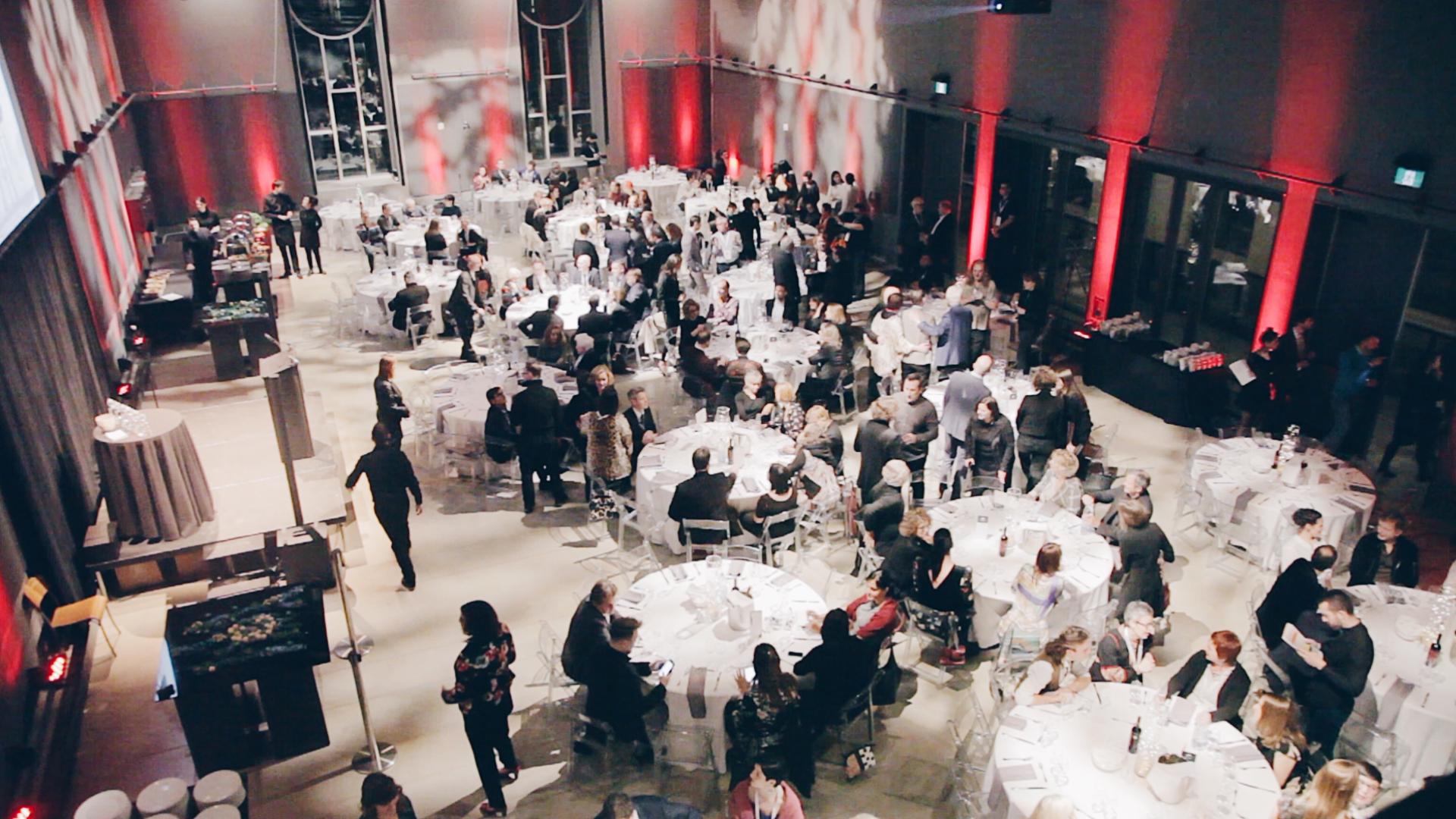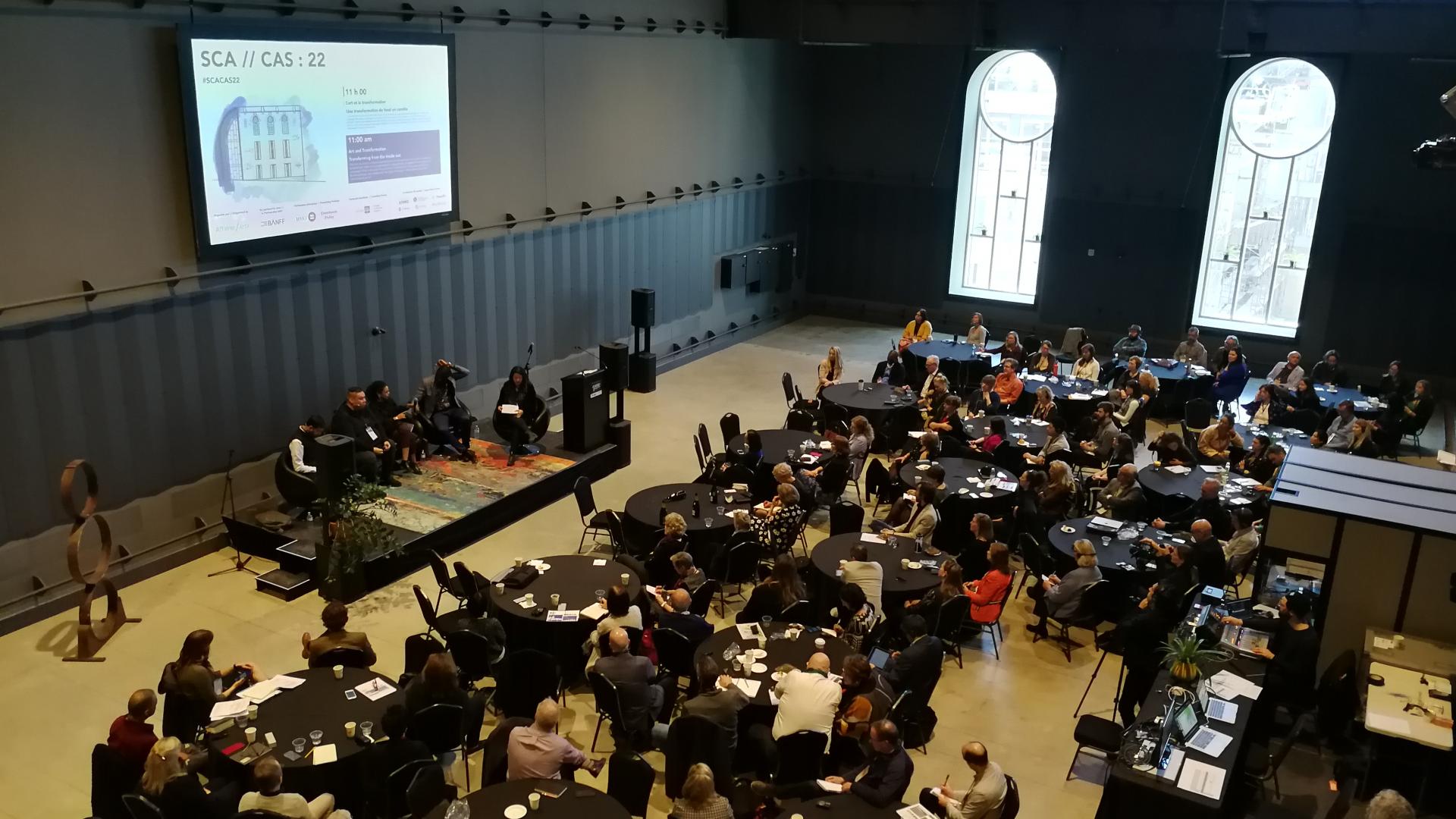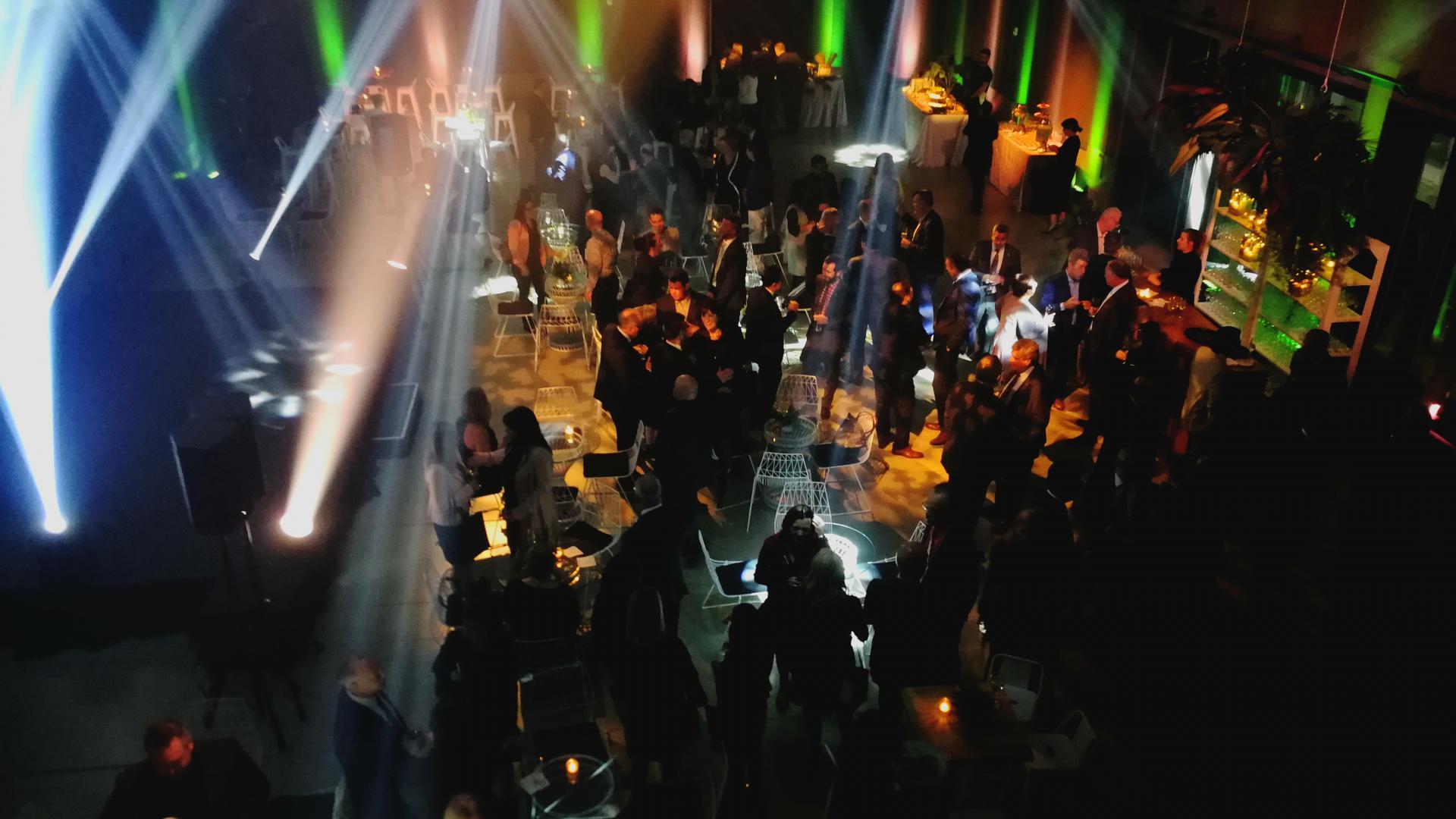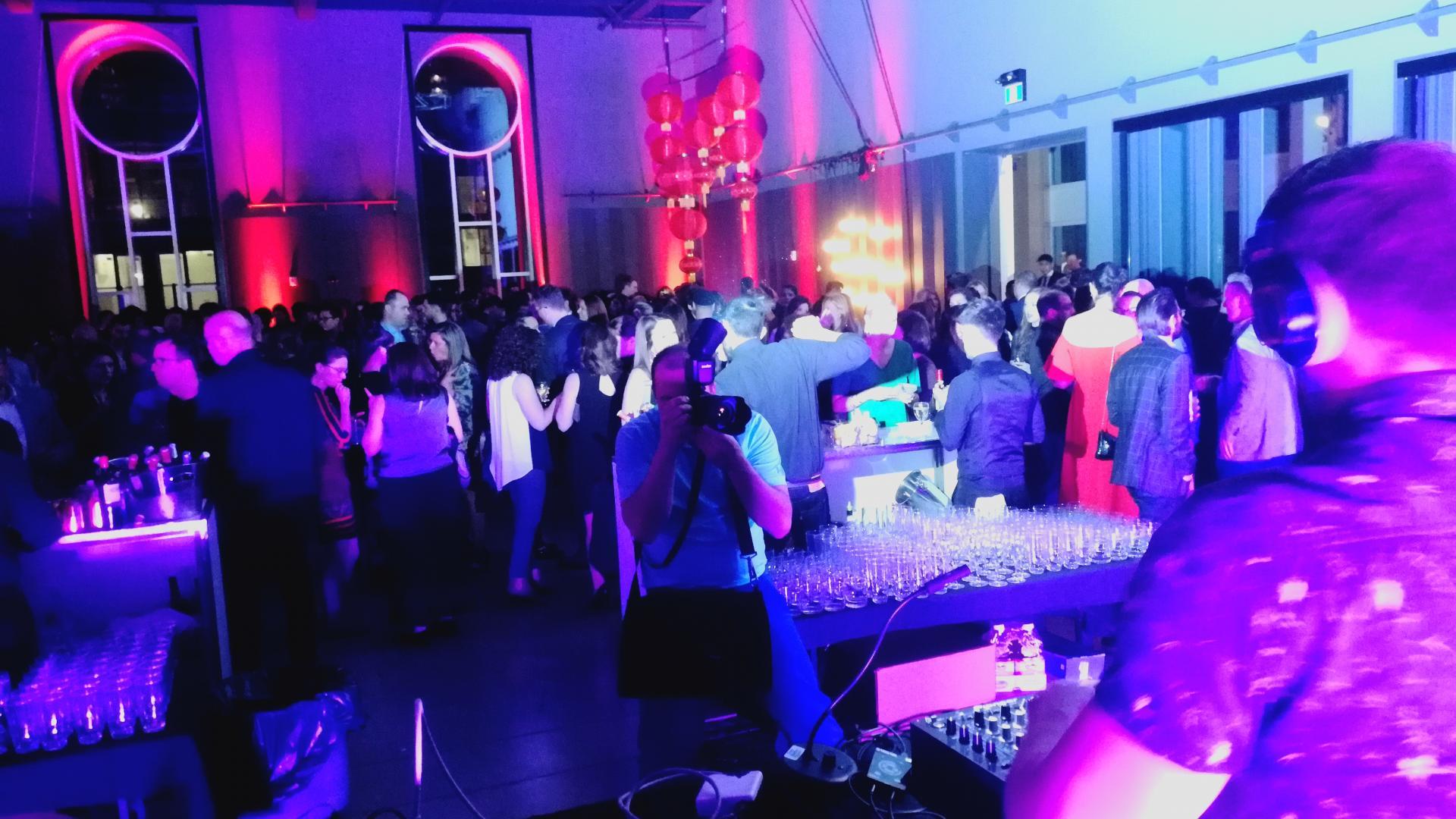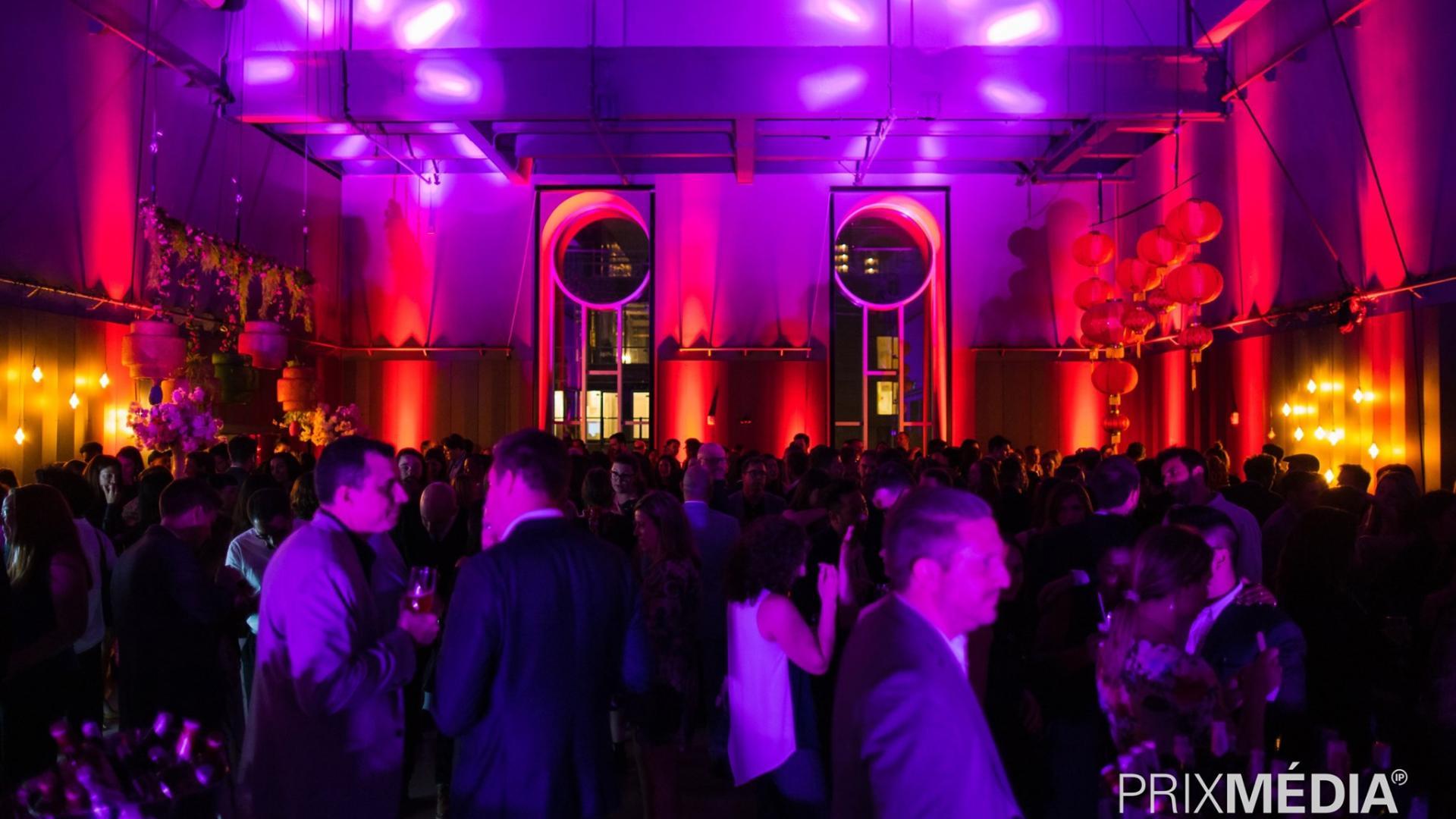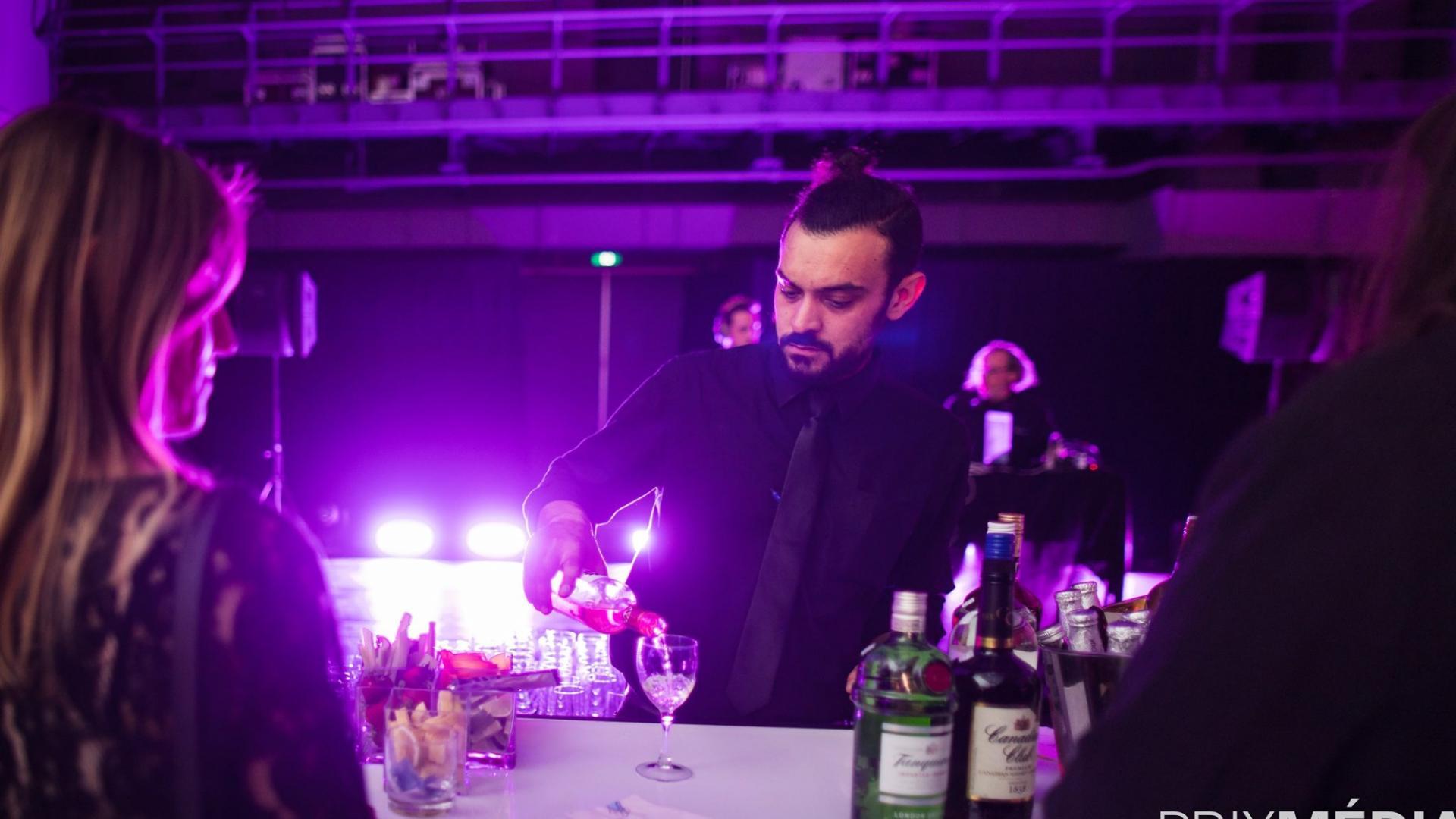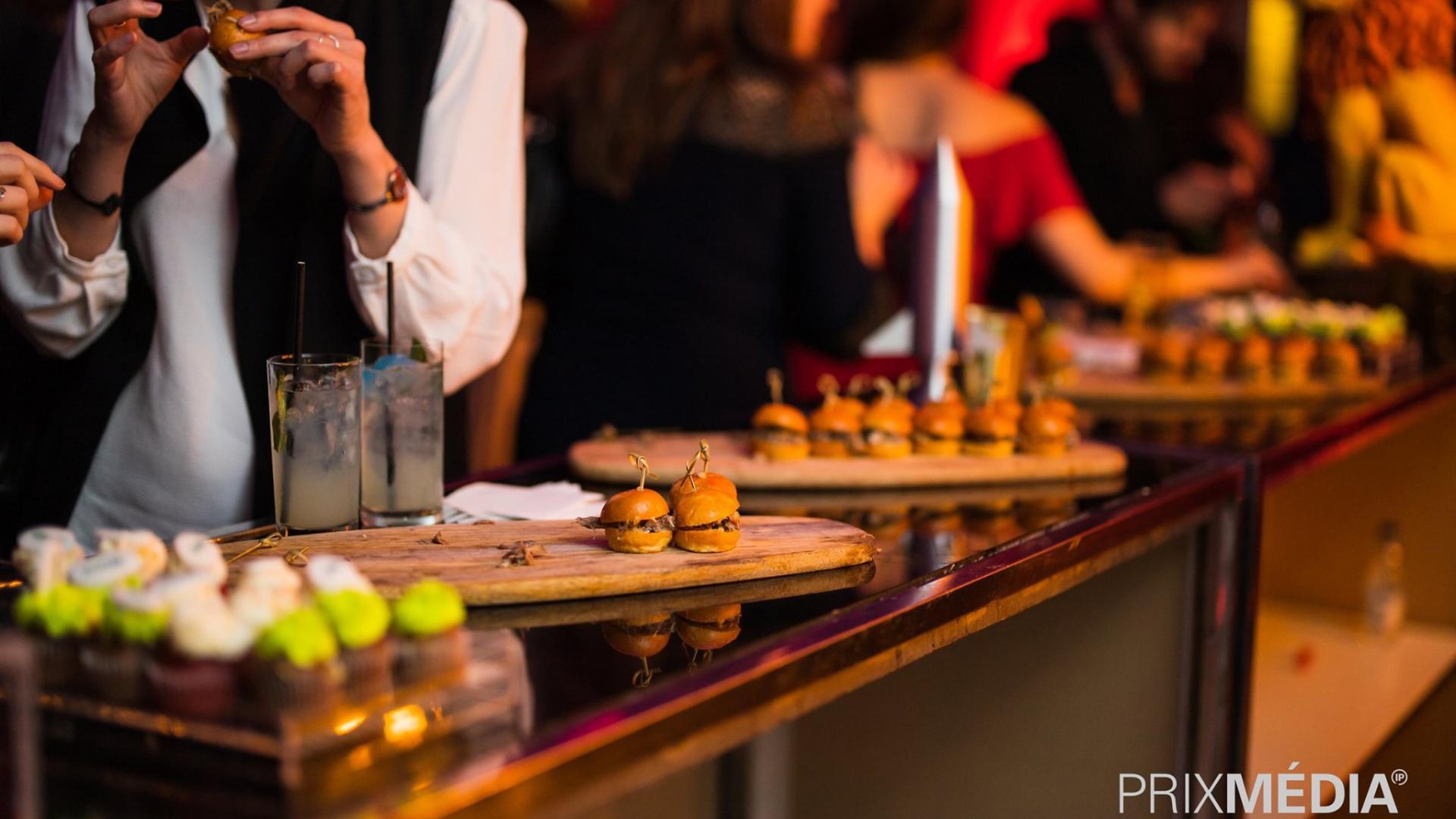 Level 6

• Elevator
• Cloakroom
• Catering area
• Washrooms
Surface area
Indoor area:1350 ft2 / 123 m2
Terrace: 600 ft2 / 60 m2
Dimensions
Indoor area: 71 ft x 19 ft / 21,6 m x 5,7 m
Terrace: 43 ft x 16 ft / 13 m x 5 m
Height
20 & 13 ft / 6 & 4 m
Capacity
Maximum : 150 people
Banquet : 88 personnes
Cocktail : 120 personnes
School : 66 personnes
Conference : 120 personnes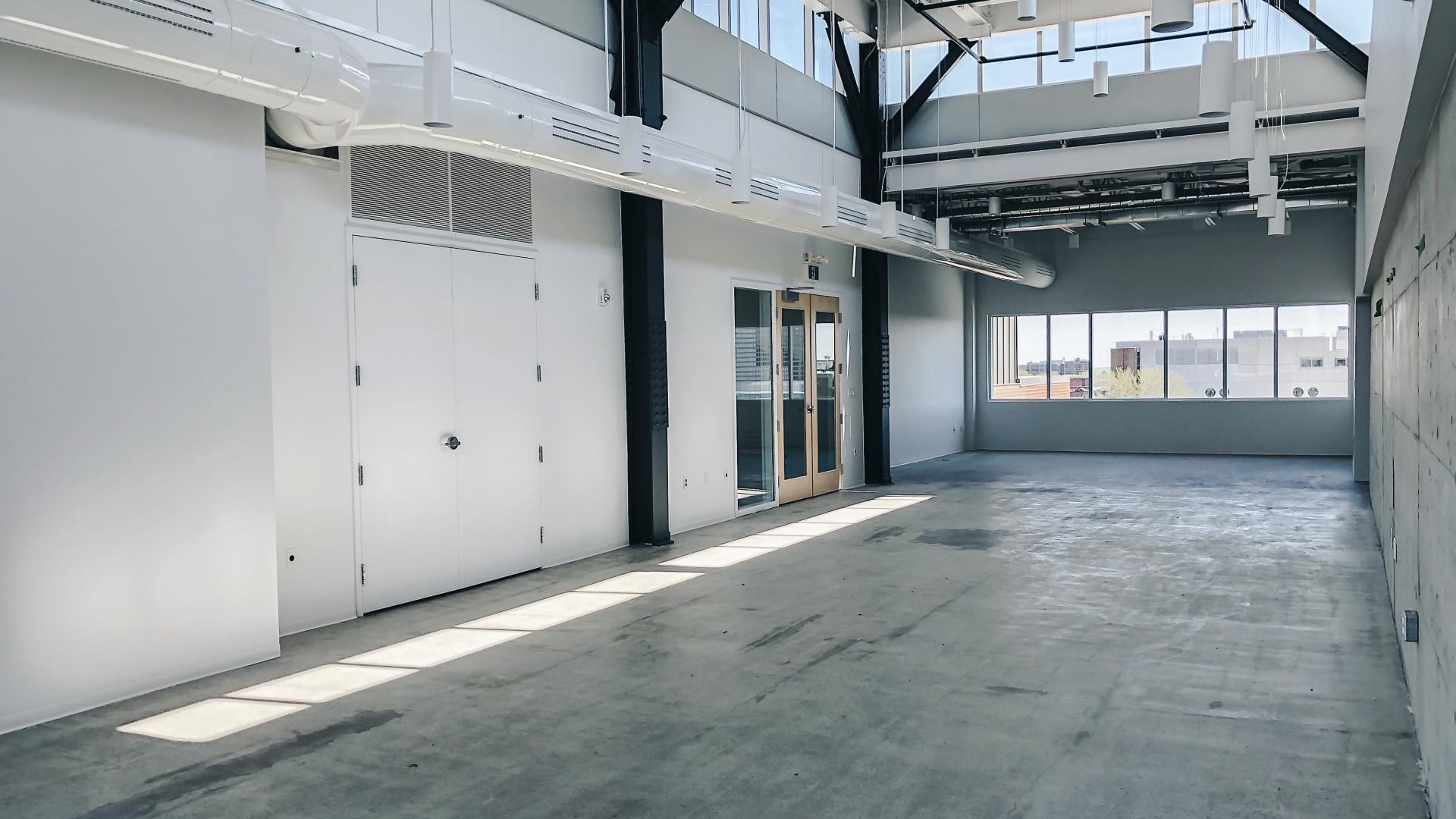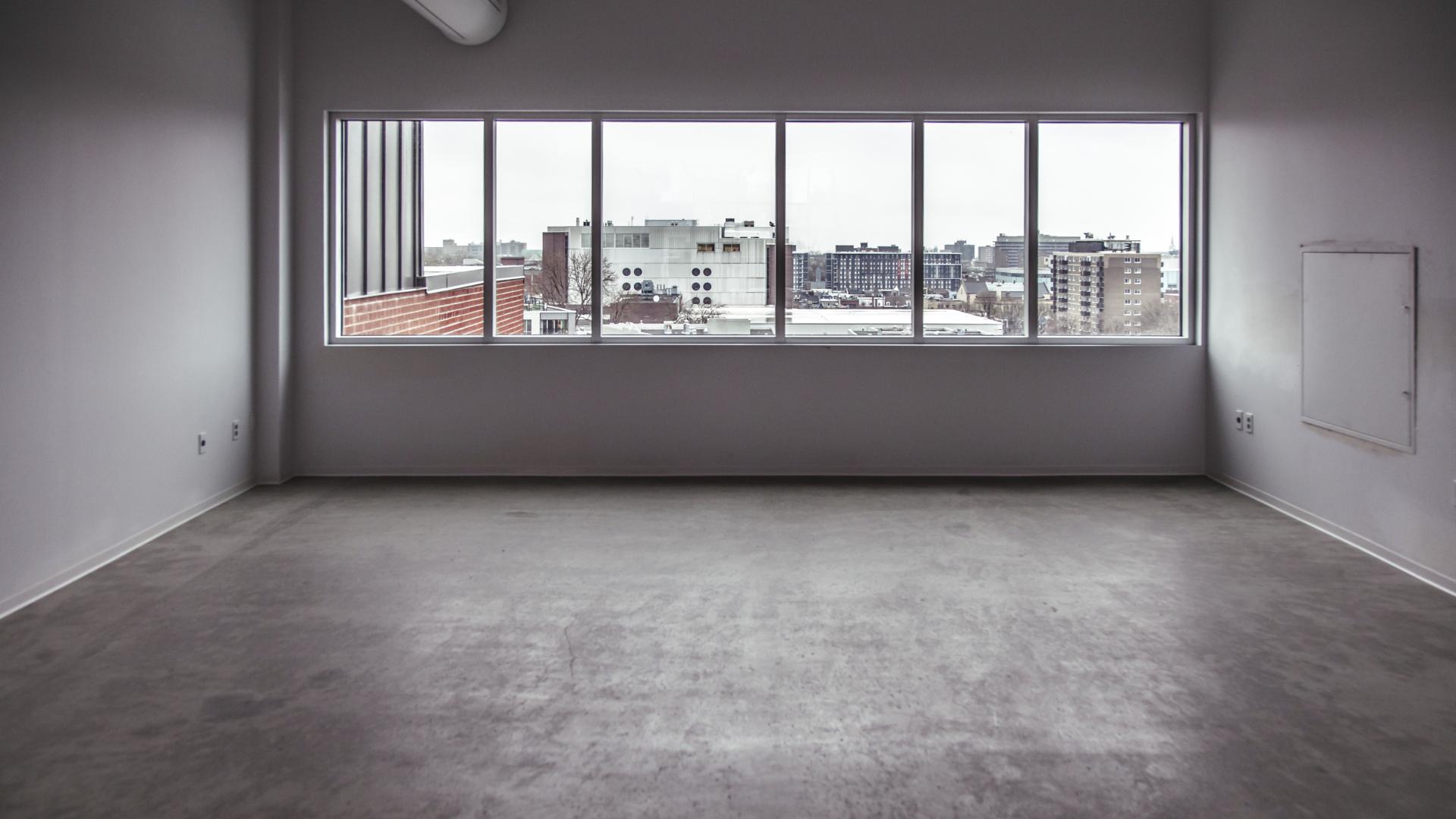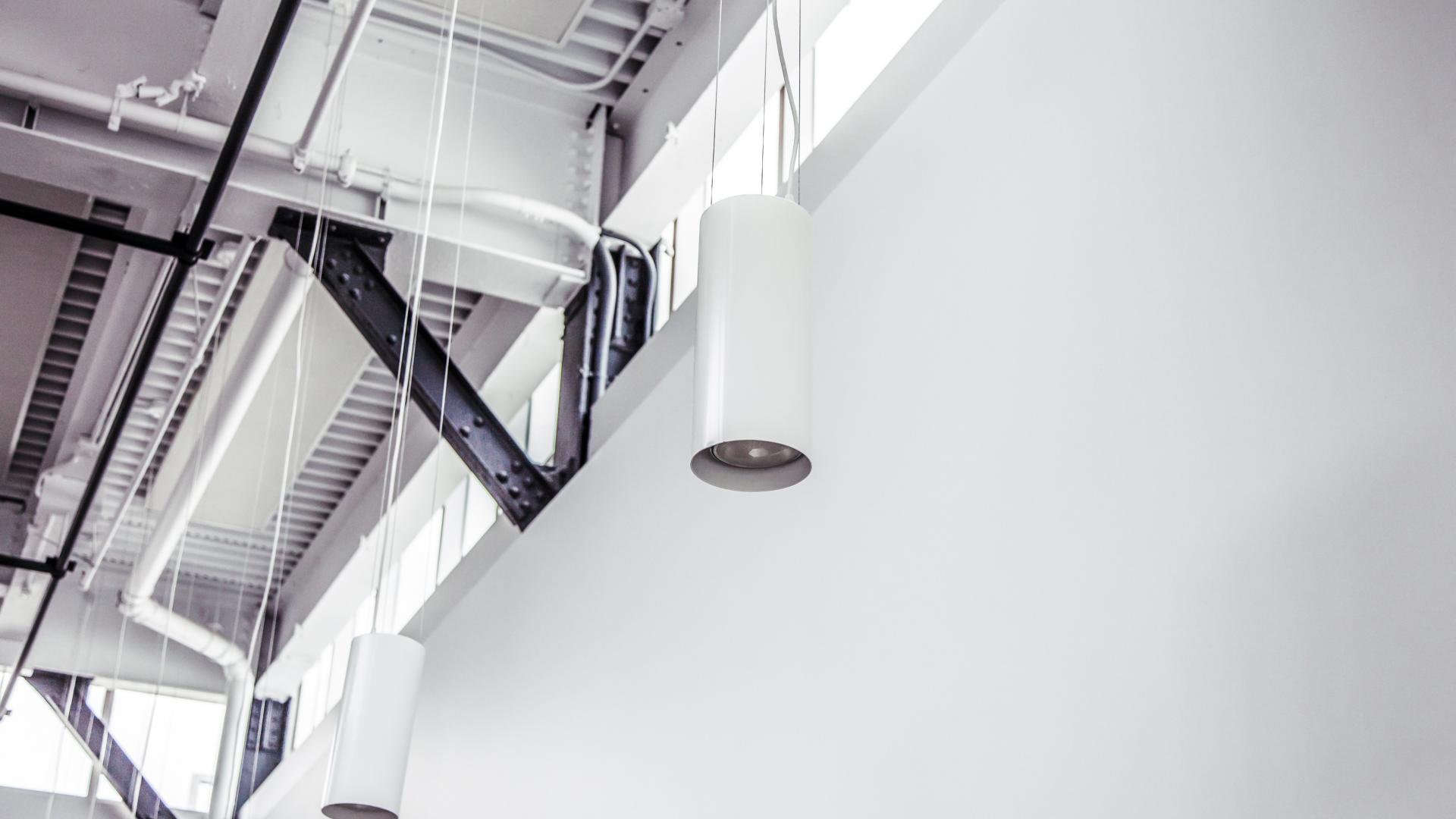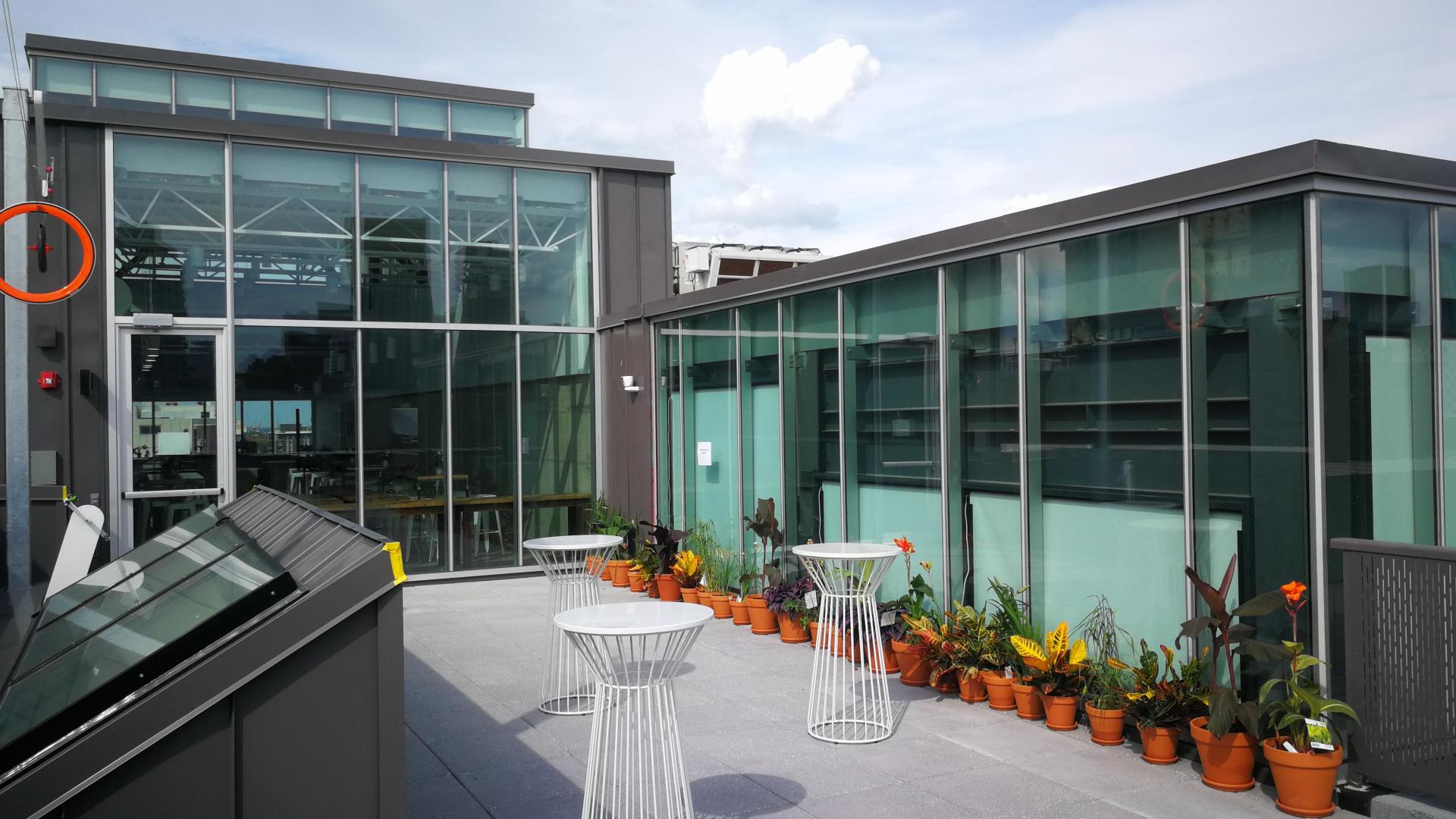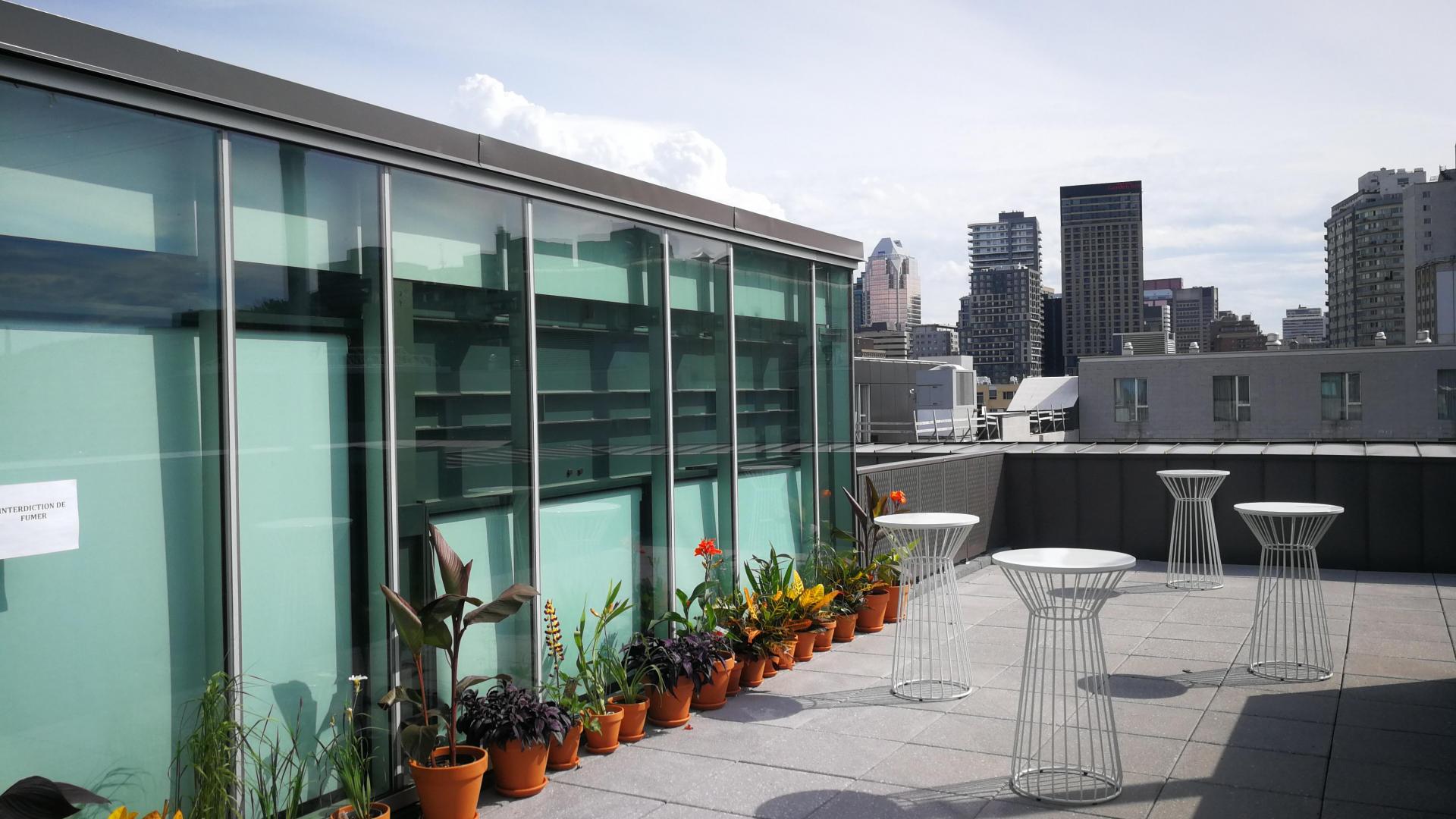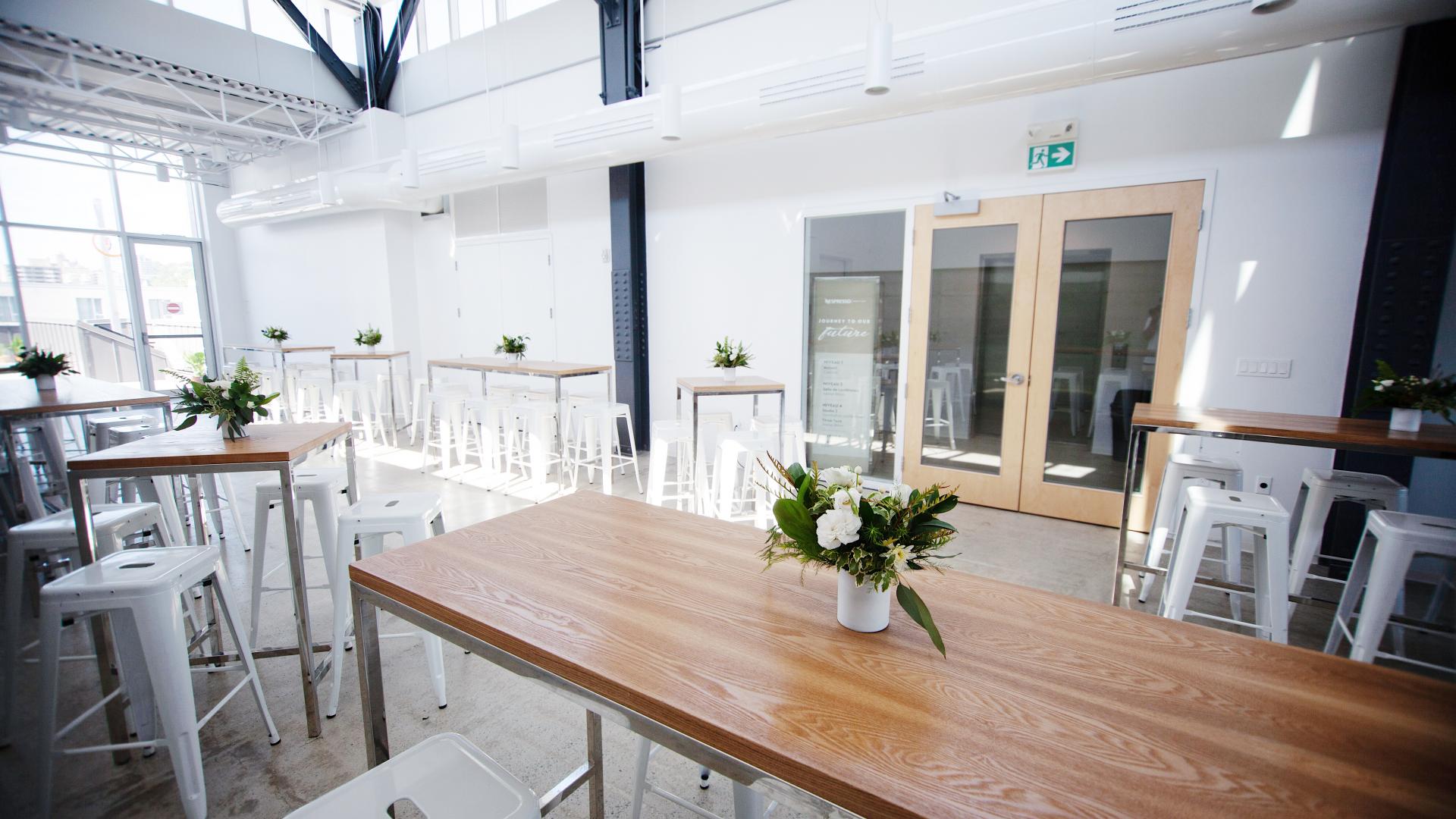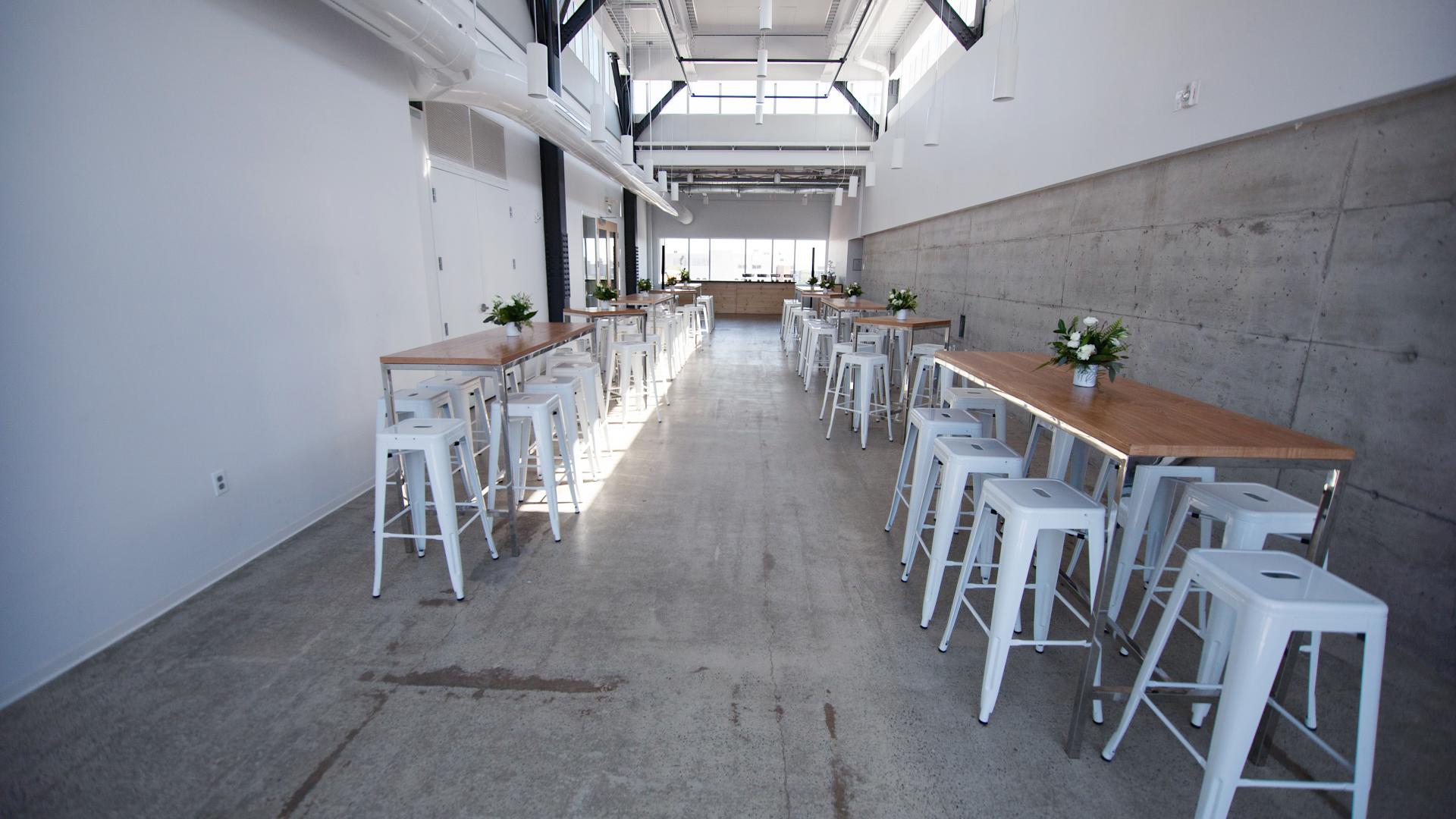 Level 1 • Ground floor
3D Visit
• Entrance on Saint Laurent Boulevard
• Bar
• Cloakroom
• Washrooms
• Direct access to Studio 1
Surface area
2 300 ft2 / 213 m2
Dimensions
56 pi x 26 ft / 17,8 m x 7,7 m
Height
12 ft / 3,7 m
Capacity
Maximum : 175 people
Cocktail : 130 personnes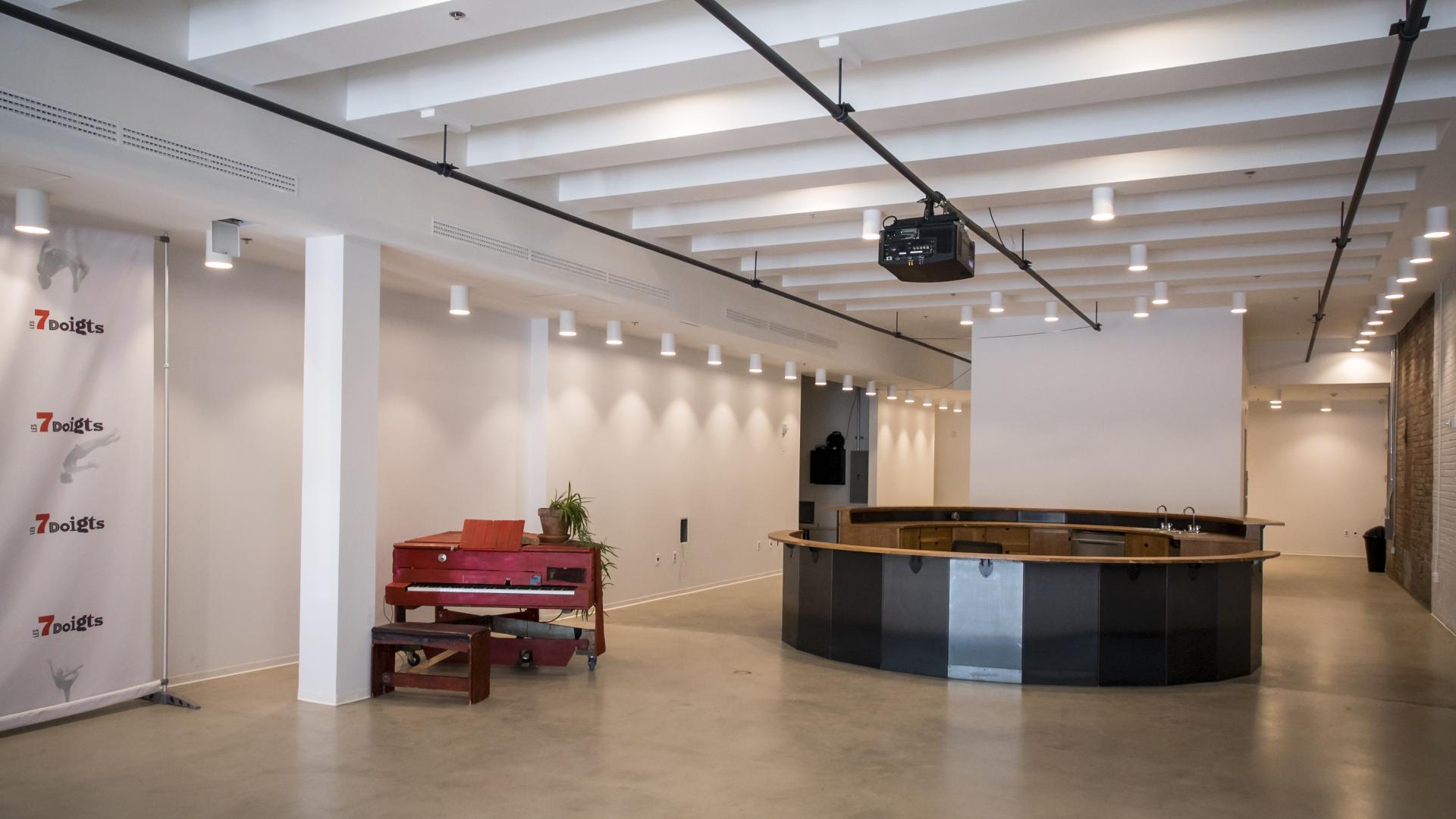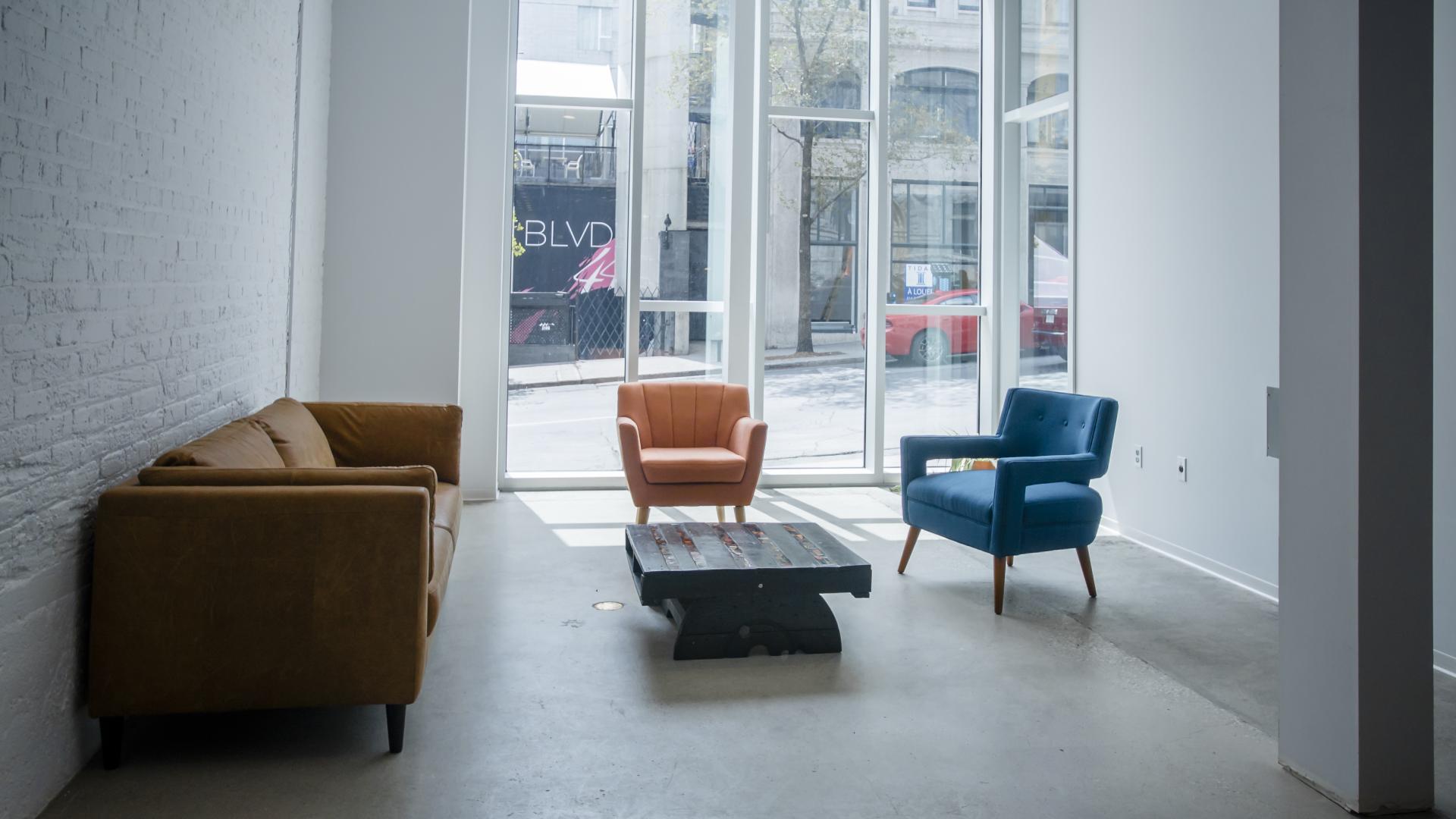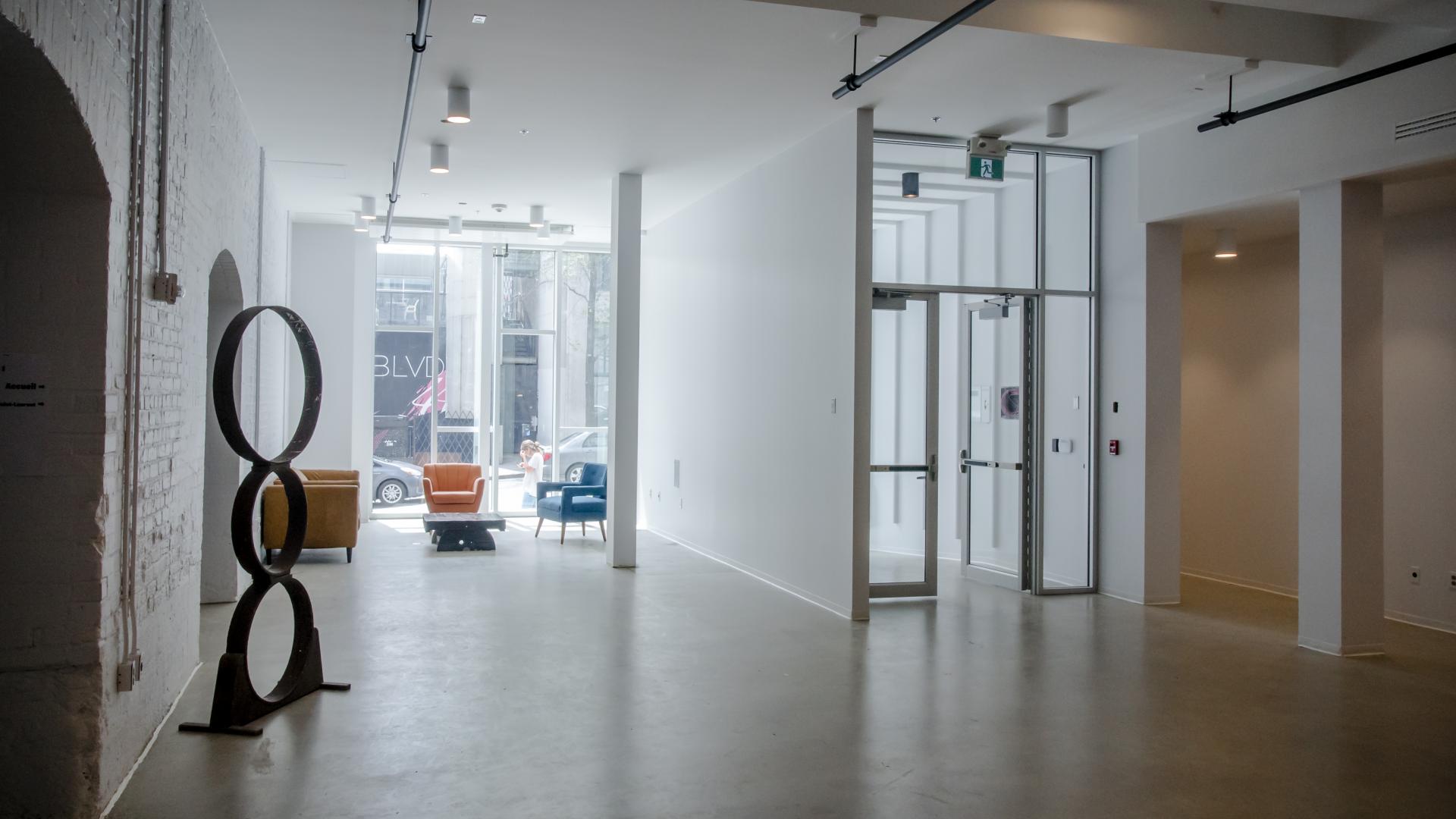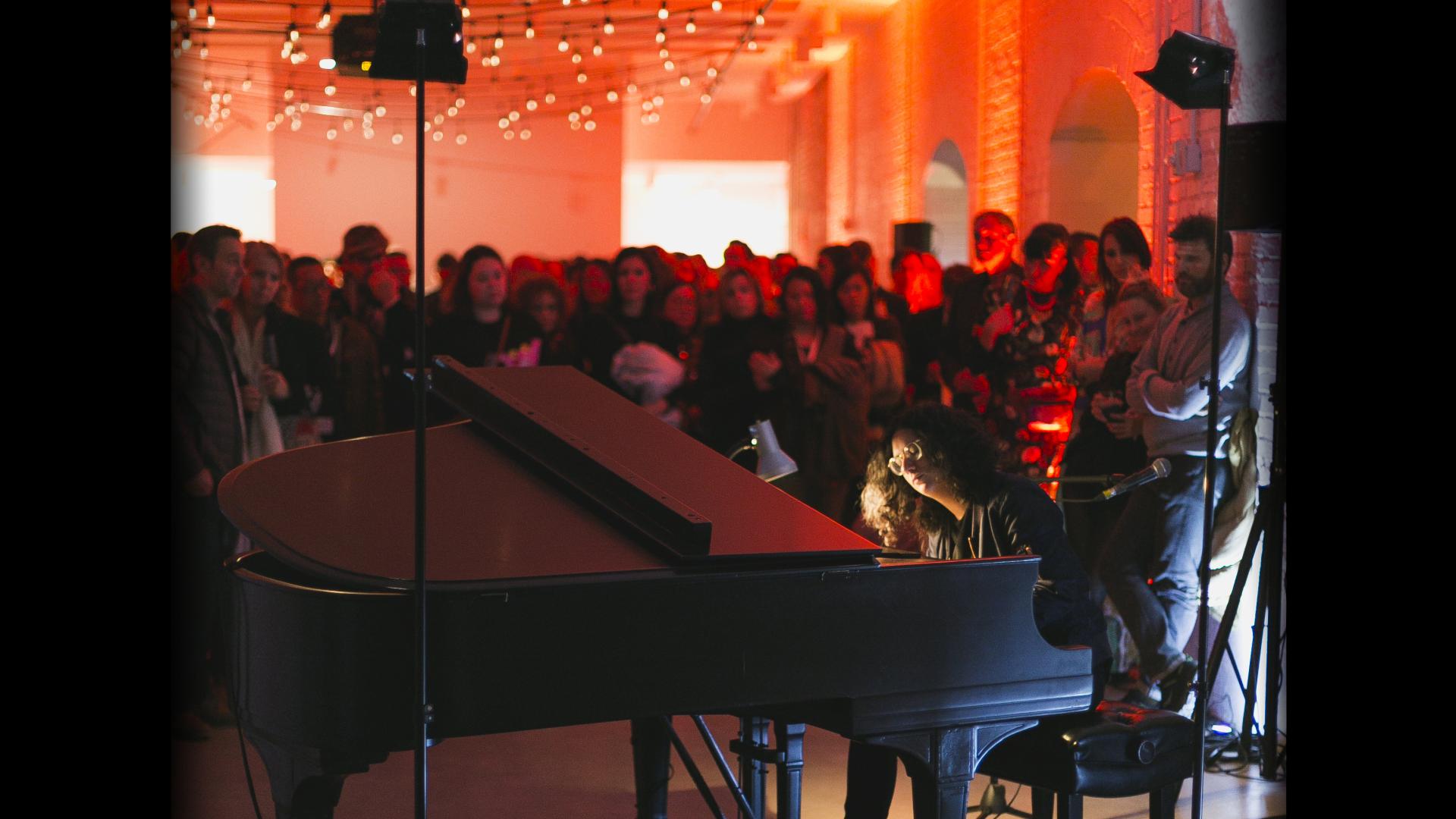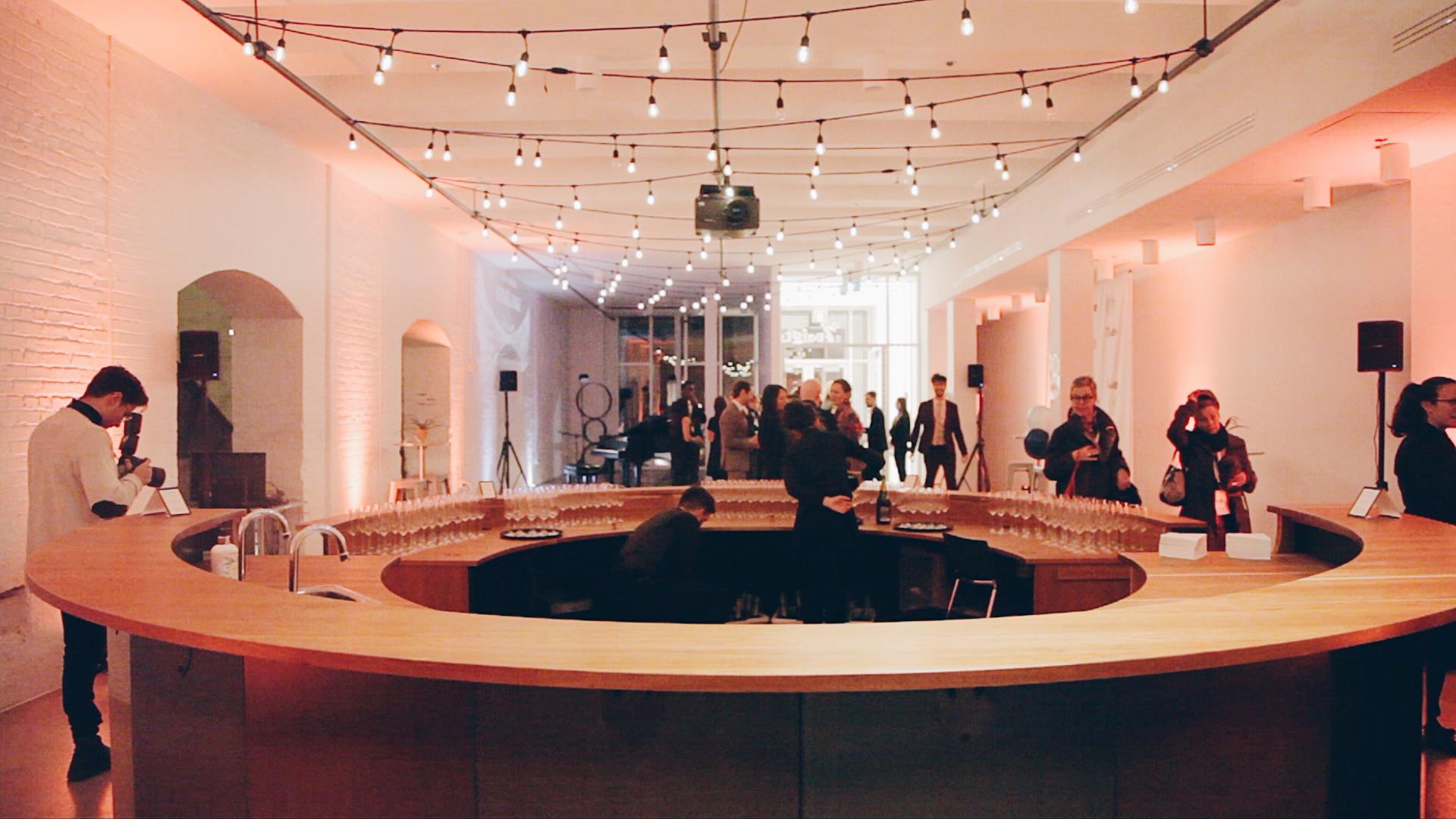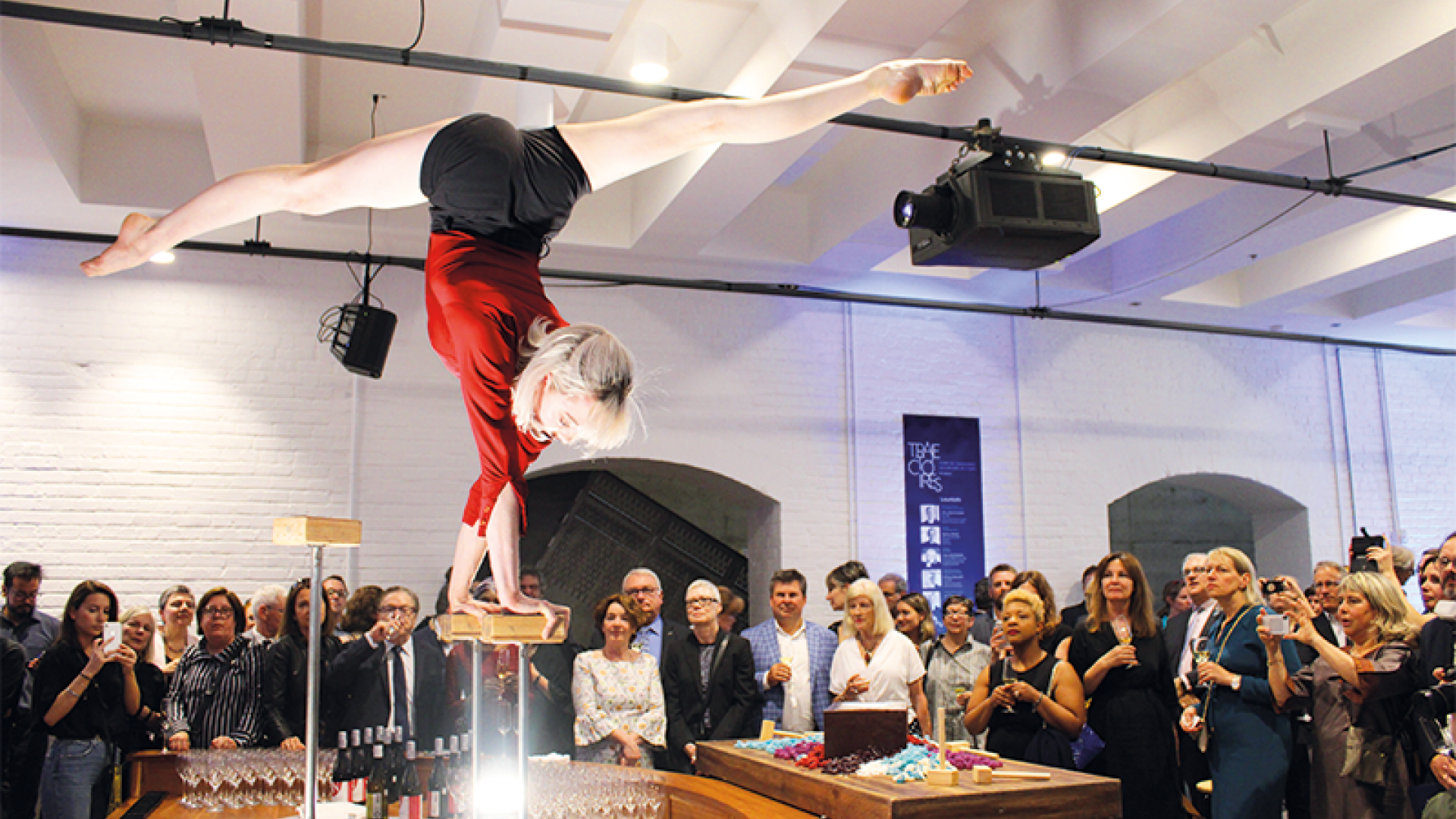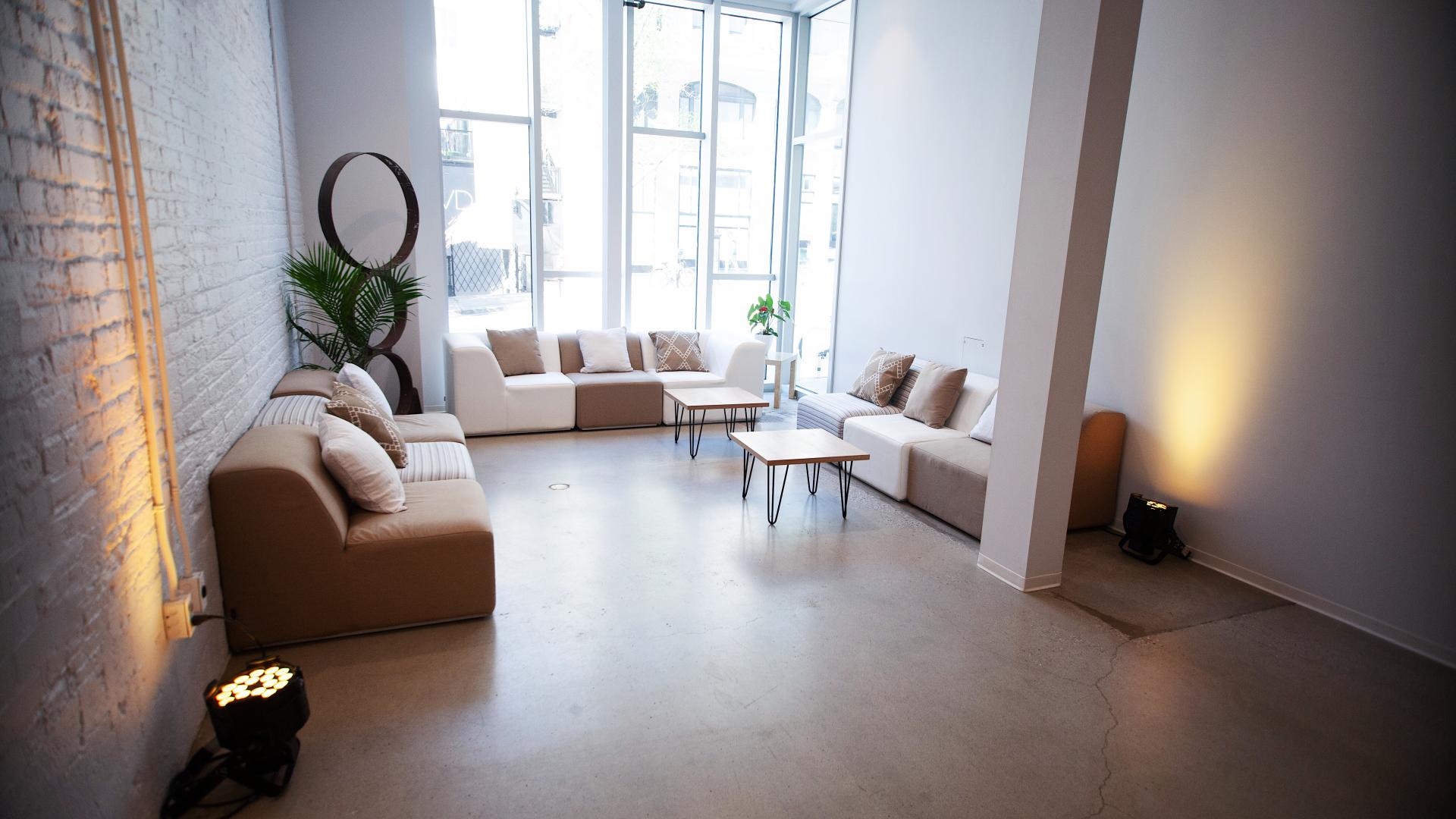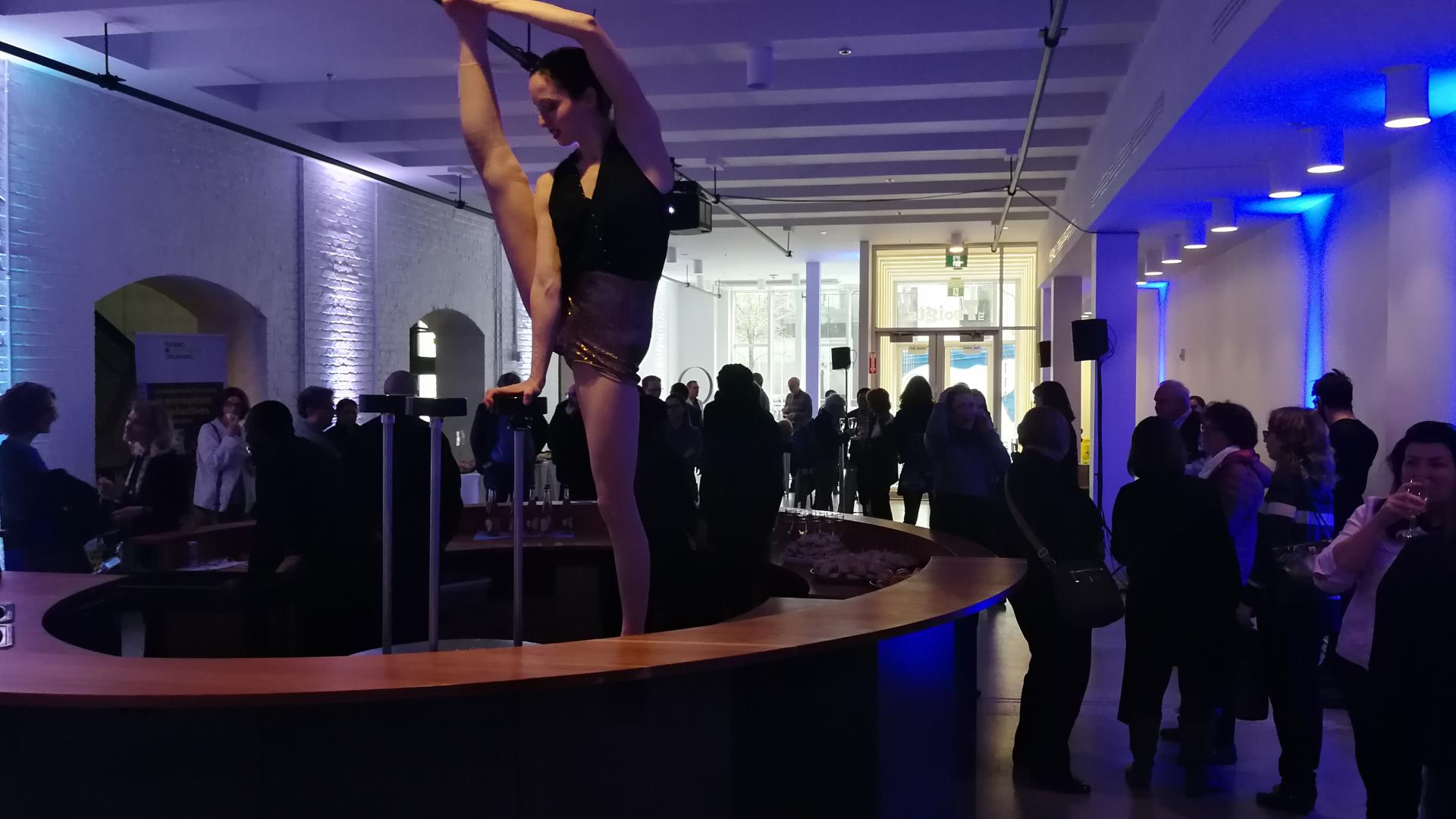 The 7 Finger's Creation and Production Center is only possible because of the financial participation of public and private partners, including Québec Governement, Canadian Heritage, City of Montréal and Caisse de l'économie solidaire Desjardins.
The Ville-Marie Borough has helped to purchase equipment in order to better receive its citizens during events.